If you have never done any serious workout before, you might be overwhelmed by the number of machines and equipment available in a gym. While each has its own benefits, the following are the most important in terms of giving your body the workout it needs and for developing muscle tone and endurance.
1. Treadmill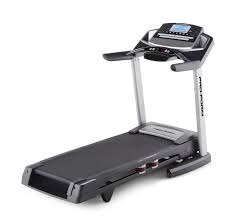 A treadmill can burn 100 calories per mile and you can adjust it to suit different fitness levels, so you can just walk on it if you're a beginner or run if you want to burn more calories, making it a versatile choice. Another advantage of treadmills is they don't put a lot of stress on your back and helps keep you keep balanced.
There are other reasons why it makes sense to use a treadmill, such as its being simple to use, and the predictable surface makes running or walking on it easy. Second, all the major aspects such as energy, warm up period, cool down period, incline and speed are customizable. If you're working out in a gym your trainer can also customize the treadmill to suit your requirements.
2. Elliptical Machines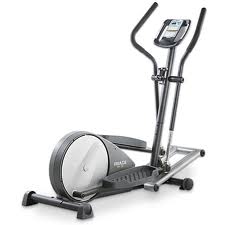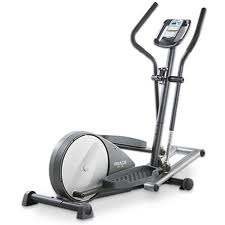 If you're looking for workouts that don't stress the joints, the elliptical will be a good choice. While it's less stressful on the joints you're still burning a lot of calories because you're standing up, and using plenty of muscle mass. Some of these elliptical machines have arms and they can also help you get in shape, but beginners usually don't require them.
Elliptical equipment are also a good alternative to walking as they actually force your muscles to work more, particularly the buttocks and hips. It's also worth pointing out that these machines have been designed to work on the body's weaker muscle group, so they are perfect if you are serious about evening your body's muscle tone.
3. Stationary Bikes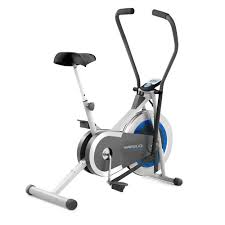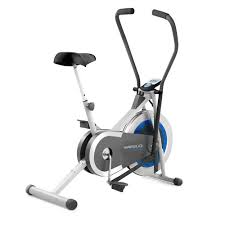 These are mainstays in gyms for many reasons, chief among them being they're easy on your knees. However you need to pedal 4 miles to burn 100 calories and make sure that when you're sitting there's a 10 degree bend for your knees, otherwise your knees will end up with too much pressure and get sore. The other problem with sitting too low on a stationary bike is your legs go through the entire motion range and provides less resistance, so proper posture is necessary.
4. Rowing Equipment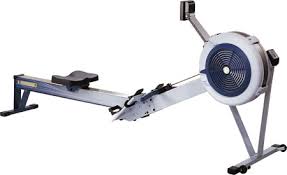 Rowing machines are necessary for giving your upper body a workout, but they are also great for cardiovascular training. What's great about rowing machines is you have to use arms and legs together, increasing your strength and coordination at the same time. In addition, using rowing equipment provides back support while giving your abs a workout. Because some beginners have difficulty with rowing machines you should examine its features closely and make sure it is the right one for you.
5. Olympic Barbell with Plates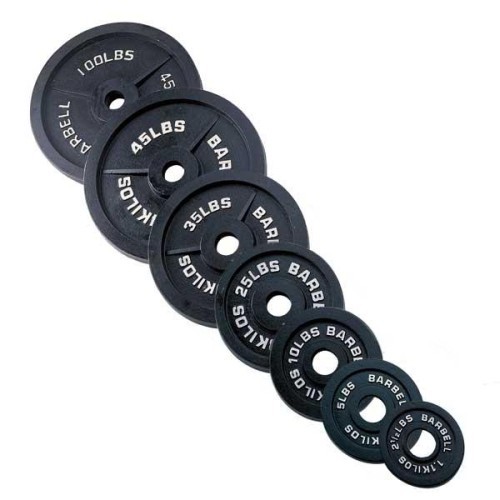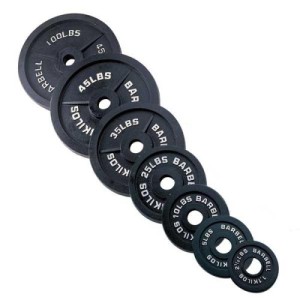 Of course barbells are essential for both the gym and home weight training. For one, barbells allow for weight progression at the pace you are comfortable with. Unlike other equipment you can simply add more plates when you feel ready to move on to something heavier. If you're looking to increase endurance and strength, barbells will be your best friend. Some people opt for adjustable dumbbells because they offer similar benefits. However, a barbell is more convenient in the sense that changing weights is easier. The other thing is dumbbells are difficult to use when you reach 100 lbs and over.
6. Medicine Ball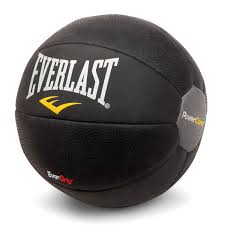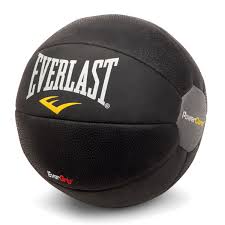 A medicine ball is very simple yet effective. All you need to do is pick it up, raise it over your head and hurl it on the floor. Repeat this as often as you want, and soon you'll get the flexibility and strength resistance you are looking for.
7. Pull Up Bar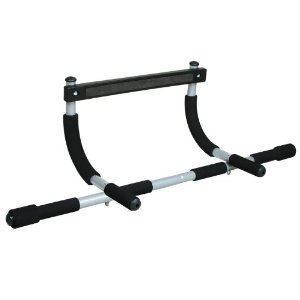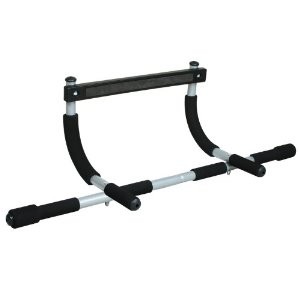 Gyms offer an assortment of pull up bars and similar equipment, with some attached to a wall and others freestanding. Most of these also have dip bars so you can do other movements.
Finding the Right Gym
Of course it's not enough that you know the most important gym equipment as you also need to find the right gym to do your workouts. There are several available, and one of the most popular right now is Gold's Gym. The gym gained popularity in the 1970s and today is still the place bodybuilders, athletes and celebrities go to. If you enroll you'll get to use their state of the art cardio and strength training equipment and attend classes on yoga, Zumba and mixed martial arts among others.
You can also enroll in LA Fitness where a personal trainer will guide you through the entire process. Apart from providing the latest gym equipment, the fitness center also offers a wide array of group classes including military style training, abs workouts and belly dancing among others.