Oct, 2023. Prices may vary by location and are updated frequently.
Item
Price

Classes

3 Classes

Initiation Fee (One Person) (3 Classes)
$0.00
Monthly Fee (One Person) (3 Classes)
$60.00
Cancellation Fee (One Person) (3 Classes)
$0.00

5 Classes

Initiation Fee (One Person) (5 Classes)
$0.00
Monthly Fee (One Person) (5 Classes)
$100.00
Cancellation Fee (One Person) (5 Classes)
$0.00
Disclaimer: PriceListo gathers actual pricing information from sources such as on-site visits, business websites, and phone interviews. The prices reported on this webpage derive from one or more of those sources. Naturally, the prices reported on this website may not be current, and may not apply to all locations of a given business brand. To obtain current pricing, contact the individual business location of interest to you.
iLoveKickboxing prices provided by
PriceListo
.
About iLove Kickboxing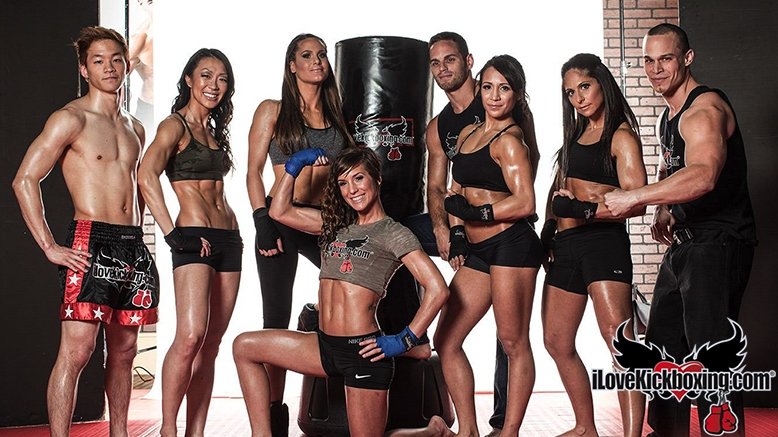 iLoveKickboxing (ILKB) is a fitness gym focused on providing people (mainly women) fitness without heavy reliance on equipment.
ILKB started in 2009, and was available as a franchise in 2012. Most of ILKB's locations are in the US, Peru, and in Canada. The current CEO of ILKB is Michael Parrella.
How to Join ILKB
ILKB has a simple signup process. Customers can visit the website, input their zip code, select the nearest ILKB location, and fill out their name and contact details.
Once finished, they will be redirected to the second webpage which lets them choose how many classes they'd like to take. This page is also where the payment happens – ILKB takes either card or Paypal.
That's right! ILKB is not tier-based, and it works just like how SoulCycle classes are booked. Discount codes are also applicable during class purchase.
Membership Perks of ILKB
Becoming a member of ILKB has several benefits besides the obvious health and wellness aspects. Here are some of the perks enjoyed by ILKB members.
Expert Nutritional Advice
There are many fitness instructors in ILKB ready to provide members information about the best type of nutrition to adhere to.
Most of ILKB's programs are designed for weight loss, but most of them revolve around making the members "the best version of themselves".
Whether it's to improve overall cardiac health, fighting pre-diabetes or pre-hypertension, or just simply burning away excess calories, the programs and nutritional advice provided by ILKB's instructors are tailored for every member.
Flexible Schedules
ILKB provides its members the most convenient times to exercise. As such, they make sure that there are classes six days a week, with one day for everybody to rest (even trainers need to take a break).
ILKB understands that each client has their own busy schedule so the company ensures that members can attend the kickboxing and fitness classes no matter the time.
For more specific information on operation hours, members can check with their nearest ILKB's website, or follow their social media channels for updates on scheduling.
No Judgments
While it's not impossible that there might be kickboxing gyms requiring individuals to have a certain level of fitness, ILKB doesn't. They take in all types of members with body shapes.
It doesn't matter if the member is a first-timer to a fitness institution, or if they're off-season weightlifters – ILKB doesn't discriminate. ILKB also makes sure that the programs provided to each member matches their capabilities, so they've got everything covered in terms of the audience type.
Wider Age-Range Acceptance
While ILKB doesn't really provide training to children 12 years and below, the fact that they allow 13 years and older into their classes says a lot about their inclusivity.
Teens aged 13 to 17 should still be accompanied by a guardian however, and most ILKB clubs prominently display the age-specific rules for kickboxing. For interested parents and teens, they are advised to call or check with their ILKB club.
No Gender Discrimination
It's true that most of the campaign materials endorsed on both ILKB's website and social media channels are geared towards women. However, this doesn't mean ILKB clubs don't accept male enrollees.
ILKB is a fitness club for everyone regardless of age, gender, orientation, belief, and other aspects that may potentially fall under discrimination if the club refused to let anyone in. It's a safe place to work out, where the main goal is uncompromised – yet fun – fitness and nothing else.
Promotional Specials All Year-Round
Gyms and fitness studios today grapple with constantly-changing mandates to battle the surge of coronavirus infections and all of its variants.
That's why most of the industry has turned to promotions and discounts to 1) address the needs of the population surrounding fitness and 2) keep their businesses running.
ILKB isn't new to this strategy, and they're more than willing to provide members special discounts. All potential ILKB members just need to check the website often, and follow the company's social media pages for promo codes.
Who knows? They might start giving out free boxing mitts for the first fifty joiners for 2022?
Guest Pass Information
The main ILKB website doesn't have any trial passes for anyone to enjoy. However, there are many coupons for ILKB classes. They're found on most coupon-issuing websites like Groupon.
ILKB actually has gift certificates on their websites that members or guests can give to another individual. All customers need to do is visit the ILKB website and fill out a form. Payment can be done via card or Paypal.
Changes Since COVID19
ILKB took swift action on informing their members about the changes they're making surrounding their operations during the pandemic.
In a tweet, ILKB encouraged their members to contact their local ILKB regarding the hours of operations, policies such as the use of face masks, and social distancing.
Most of the ILKB's policies are based heavily on government-imposed policies for reducing the risk of coronavirus transmission.
As the COVID19 situation has eased up, members can expect less of these stringent policies from their local ILKB's. All remain the same – kickboxing classes will still be fun and exhausting (in a good way).
For more information about iLoveKickboxing, visit their official website.
iLoveKickboxing Promo
iLoveKickboxing Membership FAQ
How much are 5 classes at iLoveKickboxing?
Monthly Fee (5 Classes) – $100.00 per person.
What health benefits can be obtained from participating in cardio kickboxing?
Kickboxing will keep you become physically active. It will also fill you with a sense of achievement. It does not matter if you have no background on kickboxing. Train at any facility of ILKB and discover the following health benefits for your mind and body.
How much is iLoveKickboxing?
Monthly Fee (3 Classes) – $60.00 per person.