2023. Prices may vary by location and are updated frequently.
Item
Price

Available plans on ClassPass

Price Per Month

Includes 6 credits to book up to 2 classes (Per Person)
$15.00
Includes 23 credits to book up to 8 classes (Per Person)
$49.00
Includes 38 credits to book up to 13 classes (Per Person)
$79.00
Includes 68 credits to book up to 24 classes (Per Person)
$139.00
Includes 100 credits to book up to 35 classes (Per Person)
$199.00
Disclaimer: PriceListo gathers actual pricing information from sources such as on-site visits, business websites, and phone interviews. The prices reported on this webpage derive from one or more of those sources. Naturally, the prices reported on this website may not be current, and may not apply to all locations of a given business brand. To obtain current pricing, contact the individual business location of interest to you.
ClassPass prices provided by
PriceListo
.
What does it mean to be healthy and fit?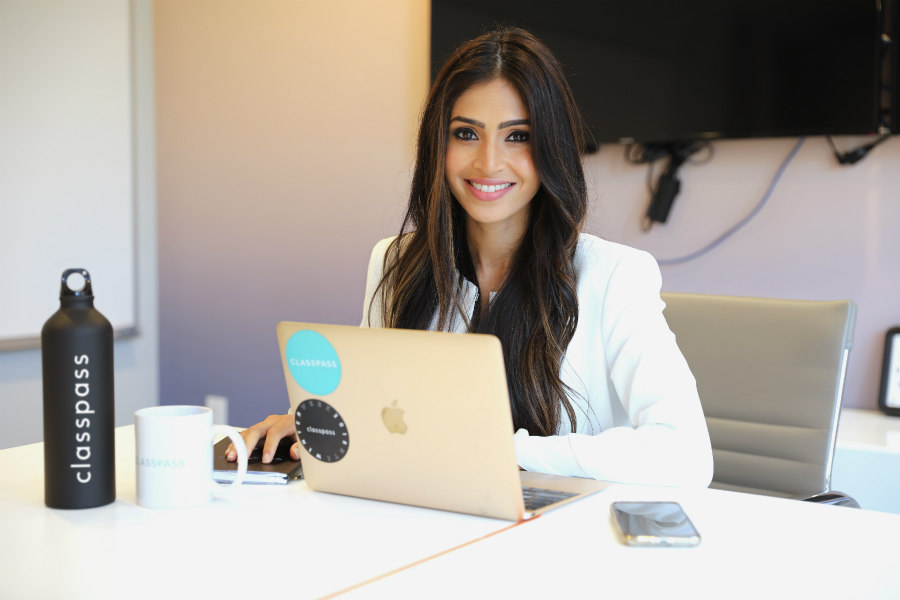 There is, of course, the physical aspect. Many join a gym to lose weight, while others want to be strong by building bigger muscles. Then there are those who want to focus on more specialized training for whatever sports they're interested in, so they may want to boost their endurance, stability, or agility.
But health also has a mental and emotional aspect. Health experts acknowledge that stress and tension can wreak havoc on one's health, which is why wellness options such as spas, massages, and saunas aren't self-indulgent luxuries at all. They can truly help relieve tension, and that can reduce health risks as well.
Finally, there's vanity. We have to admit that plenty of people want to join a gym simply to look better. That's not silly at all. It's just natural. If we know we look good, we feel good—and we're actually more likely to be healthier as well.
And so, we have ClassPass. What makes ClassPass so special (and such a smashing success) is that they offer privileges and benefits that cover all 3 of these aspects. Your single membership allows you access to the gym, the spa for wellness, and the salon for your beauty needs.
Locations
ClassPass started out in 2013. That's fairly recent, so it's quite astounding to find out that ClassPass is in more than 2,500 cities! You'll find ClassPass gyms in:
29 states in the US
4 major cities in Canada (Calgary, Montreal, Toronto, and Vancouver)
South America: Argentina, Brazil (Sao Paulo and Rio de Janeiro) and Chile
13 countries in Europe, from the UK in the west all the way across the continent to Switzerland and Finland
8 countries in Asia
And also, in both Australia and New Zealand
Membership Restrictions (Basically None)
Actually, the sole restriction is all about the number of credits you have in your particular membership plan.
Even the cheapest plan allows access to every fitness gym or studio, spa, or salon.
You can visit the gym as often as you want.
The app is there to enable you to book classes, and to add credits if ever you run out. That app is a convenient 1-step process for everything.
There's no lockdown for any membership plan. You can change your plan each month. It's also easy to cancel, in terms of the process. But it's not really easy, when you realize that you're getting so much with your membership.
The Credit System
The membership plan gives you a set number of credits, and then you can use them for various features that cost certain credits.
For example, you may have a basic, 6-credit plan for the month. That means you visit the gym 3 times (costing 1 credit per visit) and also enjoy a meditation session for a mental reset for 3 credits.
Other plans can get you 15, 25, 30, or even 80 credits for the month. That way, you can enjoy:
Cryotherapy (using extreme cold to freeze and remove abnormal tissue) at 13 credits per session
Full body Pilates at 10 credits
Strength training at 8 credits per session
Hot Yoga classes at 7 credits per session
Cycling times at 5 credits per session
Barre at 3 credits per session
There are lots more options, of course. You have plenty of indoor and outdoor classes to choose from. You can also book a massage, have a haircut, or even get your nails done.
With so many classes available, it's like an expanded menu of fitness fun. You can always add more credits to your plan if you want to attend more sessions.
But what if you're unable to use up the allocated credits? They're not necessarily wasted. They're rolled over for the next month, although you're limited to having your double your allocated credits.
That means if you have a 15-credit plan and you don't use 10 credits for the month, then next month you will have 25 credits to use. But you can't have another extra 10 credits unused, since you can only have up to 30 credits in your account if you have a 15-credit plan.
Fitness Options
There are so many of these that it's just impractical to list them all. The fitness options, however, depend on the particular gym location. Some options may be available in one gym and unavailable in another gym. These options include:
Strength training
Rowing
Cycling
Pilates
Boxing and other martial arts
Yoga
Dance classes
Swimming
Rock climbing
HIIT
Running
Boot camp
Barre
And many more. Keep in mind that with pandemic restrictions, classes may be limited in both slots and sessions. But you can always go for online classes instead, using the app.
Wellness
You can get various types of massages, including therapeutic massages for sprots recovery. Spa treatments are also available, along with various meditation classes.
Beauty
If you're looking better with your slim figure and toned muscles, why not go all out? Get a haircut, have your nails done, and even get a facial. You can also get some hair removal services, such as for your brows.
Final Words
ClassPass offers a 1-stop shop for just about everything you might need. You can opt from a wide range of fitness classes, and then enjoy a relaxing time with some meditation and massages. Get a haircut and have your nails done, and you'll feel a lot better about yourself afterwards!
For more information about ClassPass, visit their official website.
ClassPass Promo
ClassPass Membership FAQ
How much are 2 classes at Classpass?
2 classes – $15/month per person.
What are class credits?
Each ClassPass workout has a dynamic credit value that changes based on factors like location, time, popularity and equipment used. When you sign up, you'll receive a set number of credits to book the workouts you want to try.
How much is Classpass?
2 classes (Per Person) – $15/month
8 classes (Per Person) – $49/month
13 classes (Per Person) – $79/month
24 classes (Per Person) – $139/month
35 classes (Per Person) – $199/month