Dec, 2023. Prices may vary by location and are updated frequently.
Item
Price

Available plans on ClassPass

Price Per Month

Includes 6 credits to book up to 2 classes (Per Person)
$15.00
Includes 23 credits to book up to 8 classes (Per Person)
$49.00
Includes 38 credits to book up to 13 classes (Per Person)
$79.00
Includes 68 credits to book up to 24 classes (Per Person)
$139.00
Includes 100 credits to book up to 35 classes (Per Person)
$199.00
Disclaimer: PriceListo gathers actual pricing information from sources such as on-site visits, business websites, and phone interviews. The prices reported on this webpage derive from one or more of those sources. Naturally, the prices reported on this website may not be current, and may not apply to all locations of a given business brand. To obtain current pricing, contact the individual business location of interest to you.
ClassPass prices provided by
PriceListo
.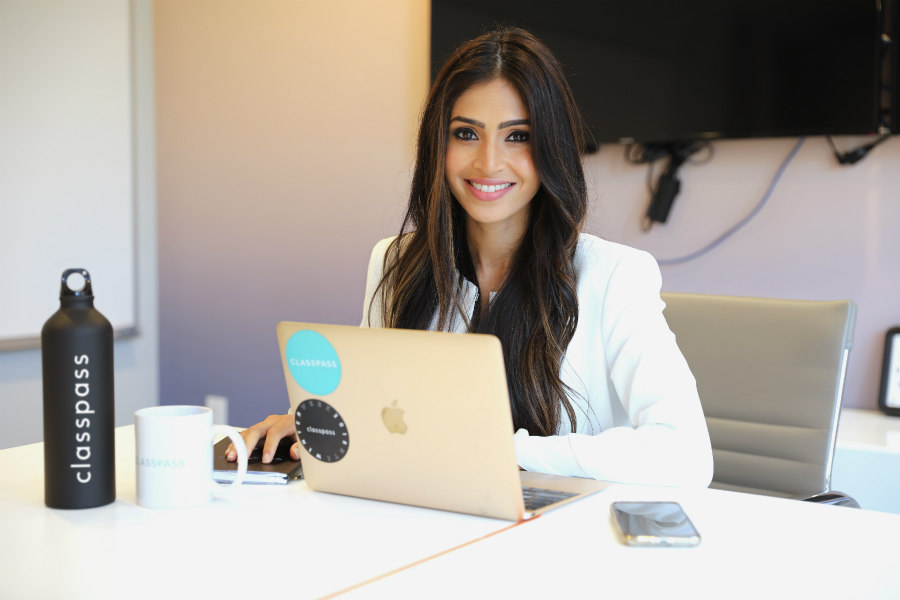 Are you looking for a flexible way to explore various fitness classes without committing to a single gym or studio? ClassPass offers a versatile solution for fitness enthusiasts and newcomers alike. In this post we'll delve into the intricacies of ClassPass prices and ClassPass membership cost so help you decide if it's right for you.
Understanding the ClassPass Pricing Structure
ClassPass offers a variety of pricing options to cater to diverse fitness needs and preferences. Below are the most popular pricing plans:
Base Plan: The Base Plan is the fundamental subscription option provided by ClassPass. This plan includes a set number of credits per month, which you can use to book fitness classes. The number of credits available may vary based on your location.
Core Plan: The Core Plan is a favored choice among ClassPass members. It offers more credits than the Base Plan, enabling individuals to attend a greater number of classes each month. This plan is perfect for those seeking to explore a variety of fitness options and access classes at various studios.
Elite Plan: The Elite Plan stands as the highest level of service offered by ClassPass. It provides the most credits per month, granting users access to a multitude of classes. This plan suits individuals passionate about fitness who wish to make the most of their ClassPass membership by attending classes regularly and experimenting with different fitness activities.
Keep in mind that ClassPass pricing and specific credit allocations can vary depending on your geographical location and the studios available in your area. For precise pricing details, it's recommended to visit ClassPass's official website or contact their customer support.
ClassPass Base Plan Pricing
The cost of your Base Plan subscription on ClassPass is contingent upon your location and the city in which you reside. ClassPass employs different pricing models based on regional variables, which is why the pricing may fluctuate. For the most accurate and up-to-date pricing information for the Base Plan in your area, we suggest visiting ClassPass's official website or directly contacting their customer support. They will provide you with precise pricing details and inform you of any discounts or promotions available in your region.
The Advantages of the ClassPass Core Plan
Upgrading to the Core Plan on ClassPass comes with a myriad of benefits. When you make the transition to the Core Plan, you gain access to a higher number of credits compared to the Base Plan. This increased credit allowance provides you with more flexibility and the opportunity to modify your exercise routine. The Core Plan offers an extensive selection of options, allowing you to visit various studios and experiment with different types of workouts. Whether you're interested in yoga, pilates, cycling, or strength-building exercises, the Core Plan empowers you to diversify your fitness journey and maximize the benefits of your ClassPass membership.
Analyzing the Pricing Structure of the Elite Plan
ClassPass's Elite Plan boasts the highest number of credits per month, granting members unlimited access to studios and fitness classes. The cost of the Elite Plan may vary based on your location and the options available in your region. Typically, this plan is priced higher than the Base Plan and Core Plan due to the substantial number of credits it offers. The Elite Plan is an ideal choice for fitness enthusiasts who wish to attend numerous classes per month and explore a wide array of workout options through ClassPass.
ClassPass Additional Fees and Hidden Costs
While ClassPass provides access to a diverse range of fitness studios and classes, it's essential to be aware of potential extra fees or hidden charges. Here are some key considerations:
Cancellation Charges: Some studio partners affiliated with ClassPass may impose cancellation fees if you fail to attend a scheduled class or cancel within a specific timeframe. Familiarize yourself with the cancellation policies of the studio you intend to visit.
No-Show Costs: Similar to cancellation charges, certain studios may levy a fee when you book a class but do not attend as scheduled. Be sure to review the guidelines of each studio to avoid unexpected expenses.
Reservation Fees: In certain instances, studios may require an additional fee when booking classes through ClassPass. If applicable, this fee will be clearly indicated at the time of booking.
Prices for Upgrades: ClassPass offers various membership plans, and upgrading to a higher-tier plan can result in increased monthly costs. Prior to making any modifications to your membership, it's advisable to review the pricing details.
Penalties for Late Payments: Failure to make timely payments for your ClassPass dues may lead to penalties for late payments. It's crucial to understand the payment terms and ensure prompt payments to avoid additional charges.
To enjoy the benefits of ClassPass without incurring unexpected expenses, thoroughly review the Terms and Conditions that apply to ClassPass and the specific policies of the studios you plan to visit.
Can I Change My ClassPass Plan?
Yes, you have the flexibility to change your ClassPass plan at any time. If you find that your current plan no longer aligns with your needs or fitness goals, you can easily upgrade or downgrade your subscription to a different plan. Whether you want to explore more classes with a higher-tier plan or adjust your membership for a more tailored experience, ClassPass enables you to make changes as desired.
To modify your ClassPass plan, simply log in to your ClassPass account, navigate to the settings or membership section, and follow the provided instructions. Please note that any changes to your plan may take effect at the beginning of your next billing cycle.
Restrictions on Booking Popular Classes
ClassPass may impose certain restrictions on booking popular or high-demand classes. These limitations can vary depending on the class's location and availability. Highly sought-after classes may require a greater number of credits, and due to their popularity, they tend to fill up quickly.
ClassPass users might need to plan ahead and make reservations for these classes to secure a spot. It's advisable to regularly check the ClassPass application or website, stay informed about special restrictions, and adhere to booking rules for high-demand classes to ensure a seamless and enjoyable experience.
Varied ClassPass Pricing Across Cities
ClassPass prices are not uniform across all cities. The cost of ClassPass varies based on your location and the city where you are situated. Generally, larger cities with a higher concentration of fitness studios and classes tend to have higher pricing compared to smaller towns or less densely populated areas. Additionally, factors like the cost of living and the demand for fitness facilities in a specific city can influence ClassPass's pricing structure.
For precise pricing information tailored to your town or region, it's essential to visit ClassPass's website or application to access accurate pricing details.
Does ClassPass Offer a Free Trial?
ClassPass offers a trial period for new members, allowing them to experience the platform and its benefits before committing to an annual program. The duration of the trial offer can vary, so it's recommended to visit ClassPass's website or application for the most up-to-date information on trial availability.
During the trial period, ClassPass typically grants members access to a limited number of classes or studio visits without requiring payment. This trial serves as an excellent opportunity to explore various types of fitness classes and determine whether ClassPass aligns with your fitness objectives.
Where Can I Use My ClassPass?
ClassPass has a widespread network of partner fitness studios and classes across various cities and regions, providing you with the flexibility to attend classes in multiple locations. While the exact availability of studios and classes can vary by city, you can typically use your ClassPass in many urban areas. Some of the types of fitness facilities you can access with ClassPass include:
Boutique Fitness Studios: ClassPass partners with boutique fitness studios specializing in a wide range of activities, such as yoga, pilates, barre, cycling, dance, and HIIT. This means you can enjoy the personalized experience these studios offer.
Gyms: In addition to specialized studios, ClassPass often includes traditional gyms in its network. This allows you to access standard gym equipment and facilities.
Virtual Classes: ClassPass offers a selection of virtual classes that you can participate in from the comfort of your home. This is a convenient option for those who prefer working out remotely or have a busy schedule.
Wellness Activities: Beyond traditional fitness classes, ClassPass partners with wellness centers that offer services like massages, meditation, and spa treatments. It's not just about exercise; it's also about self-care.
Outdoor Activities: Some ClassPass locations feature outdoor activities like guided hikes and park workouts. This is perfect for those who enjoy exercising in the open air.
ClassPass Review
ClassPass has redefined the way we approach fitness, offering an incredibly versatile and convenient solution for workout enthusiasts. With access to an extensive network of fitness studios and classes, ClassPass provides the freedom to craft a fitness routine that suits your evolving needs. Whether you're interested in yoga, pilates, spinning, or high-intensity interval training, ClassPass has it all under one membership. This variety, combined with the absence of long-term commitments and the cost-effective approach, makes it an appealing choice for individuals seeking flexibility in their fitness journeys.
However, ClassPass is not without its limitations. High-demand classes can be a challenge to secure, given the credit-based system. The costs associated with last-minute cancellations or no-shows can also add up. Additionally, the availability of premium facilities and high-end gyms can be limited, making it less suitable for those seeking exclusive fitness experiences. Overall, ClassPass is an excellent choice for those who value diversity and flexibility in their fitness routines and are willing to navigate its credit system and potential extra fees.
Pros and Cons of ClassPass
As you consider signing up for ClassPass, it's important to weigh the advantages and disadvantages to determine if this fitness platform aligns with your needs and preferences. ClassPass offers a flexible approach to fitness, but it also comes with its own set of pros and cons.
Pros of ClassPass
Variety of Fitness Options: ClassPass provides access to a wide range of fitness classes, including yoga, pilates, spinning, HIIT, dance, and more. This variety allows you to explore different workouts and find the ones that suit your fitness goals and preferences.
Flexibility and Convenience: With ClassPass, you're not tied to a single gym or studio. This flexibility is especially advantageous for individuals with dynamic schedules or those who enjoy working out at different locations.
No Long-Term Commitment: ClassPass offers a pay-as-you-go model without requiring a long-term commitment. You can cancel your membership or change your plan without the constraints of a yearly contract.
Cost Savings: For those who enjoy a diverse fitness routine and prefer to try different studios, ClassPass can be a cost-effective option. It can be more affordable than purchasing individual class packages at multiple studios.
Trial Period: ClassPass provides new members with a trial period, allowing you to test the platform before making a commitment. This trial period can help you decide if ClassPass is the right fit for your fitness journey.
Ease of Booking: The ClassPass app or website makes it convenient to browse, book, and manage your fitness class reservations. You can also easily track your remaining credits and upcoming classes.
Community and Social Interaction: Many ClassPass classes are group-oriented, providing opportunities to meet like-minded individuals and engage in a social fitness experience.
Fitness Exploration: If you're interested in trying new workouts or studios, ClassPass is an excellent platform for exploration. You can venture beyond your comfort zone and discover new fitness interests.
Cons of ClassPass
Credit System Limitations: ClassPass operates on a credit-based system, and the number of credits you receive depends on your membership plan. Some popular or premium classes may require more credits, potentially limiting your choices.
Availability and Class Size: High-demand classes can fill up quickly, making it challenging to secure a spot. Availability varies depending on your location and the popularity of certain classes.
Additional Fees: While ClassPass can be cost-effective, there are potential extra costs to consider. Cancellation fees, no-show fees, and reservation fees may apply in some cases.
Pricing Discrepancies: ClassPass pricing is not uniform across all cities, and larger cities tend to have higher costs. This variability can make it difficult to predict your monthly expenses.
Studio Restrictions: Some studios may have restrictions or blackout times for ClassPass members, limiting when you can attend certain classes. These restrictions may vary by location and studio.
Limited Access to Premium Facilities: ClassPass may not grant access to high-end gyms, premium fitness centers, or exclusive studios. If you prefer a more luxurious fitness experience, you might not find it with ClassPass.
Account Management: While ClassPass allows you to change your plan, manage your membership, and make reservations, some users find the account management process to be less straightforward than expected.
Competitive Booking: Booking popular classes can be highly competitive, and it may require you to plan well in advance and act quickly to secure a spot.
Inconsistent Class Quality: The quality of classes can vary from one studio to another. Some may offer exceptional experiences, while others may not meet your expectations.
Final Thoughts About ClassPass
In conclusion, ClassPass provides a versatile solution for individuals seeking to diversify their fitness routines and explore a multitude of classes at various studios. With multiple pricing options catering to different needs, ClassPass empowers you to customize your fitness journey. Whether you choose the Base Plan, Core Plan, or Elite Plan, you'll have the flexibility to adapt your membership to your preferences and goals.
As you embark on your ClassPass adventure, be mindful of potential additional fees, such as cancellation charges and reservation fees. By understanding and adhering to the terms and conditions, you can maximize the benefits of your ClassPass membership without incurring unexpected costs.
Additionally, remember that ClassPass pricing varies from city to city, so it's important to check the specific prices in your region for accurate information. If you're a new member, take advantage of the trial period to experience the platform before making a commitment.
For more information about ClassPass, visit their official website.
ClassPass Promo