Oct, 2023. Prices may vary by location and are updated frequently.
Item
Price

Monthly Memberships

Ultimate - No Commitment

Due Today (Ultimate)
$34.99
Annual Fee (Ultimate)
$49.00
Monthly Fee (Ultimate)
$34.99
Cancellation Fee (Ultimate)
$0.00

Core - 12 Month Commitment

Due Today (Core)
$31.99
Annual Fee (Core)
$49.00
Monthly Fee (Core)
$31.99
Cancellation Fee (Core)
$0.00

Flex - No Commitment

Due Today (Flex)
$73.99
Annual Fee (Flex)
$49.00
Monthly Fee (Flex)
$24.99
Cancellation Fee (Flex)
$0.00
Disclaimer: PriceListo gathers actual pricing information from sources such as on-site visits, business websites, and phone interviews. The prices reported on this webpage derive from one or more of those sources. Naturally, the prices reported on this website may not be current, and may not apply to all locations of a given business brand. To obtain current pricing, contact the individual business location of interest to you.
Retro Fitness prices provided by
PriceListo
.
About Retro Fitness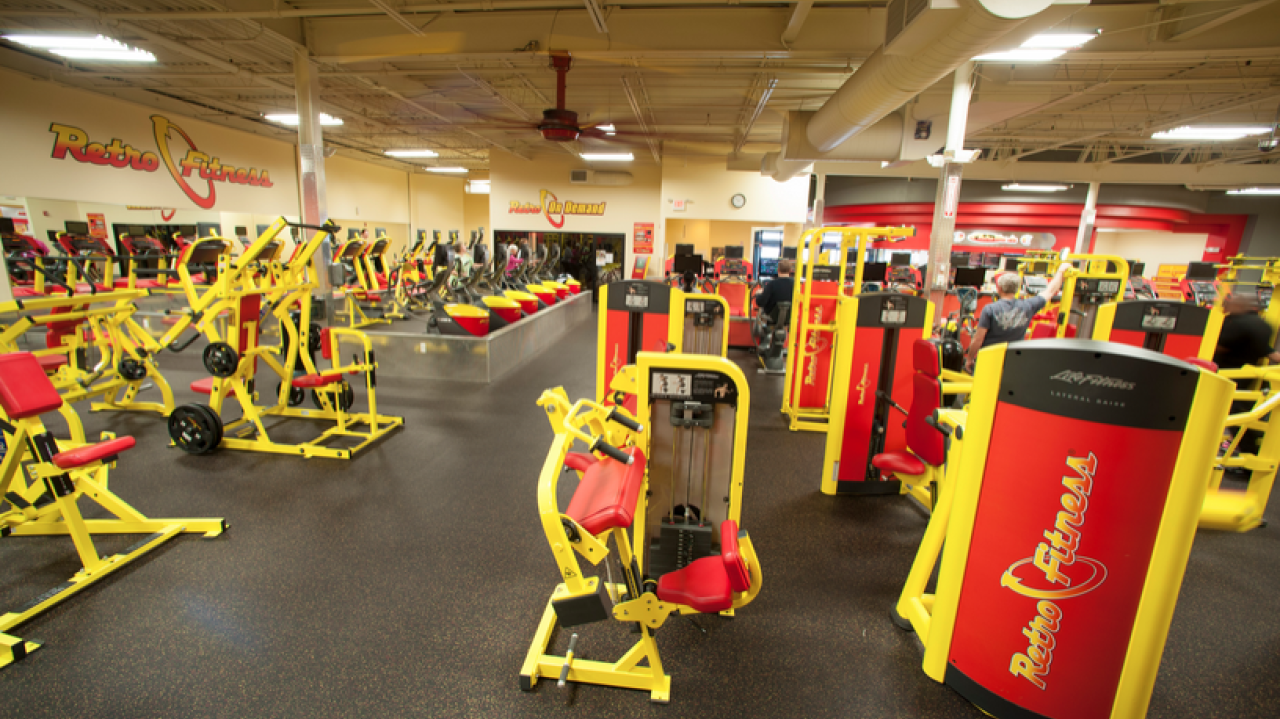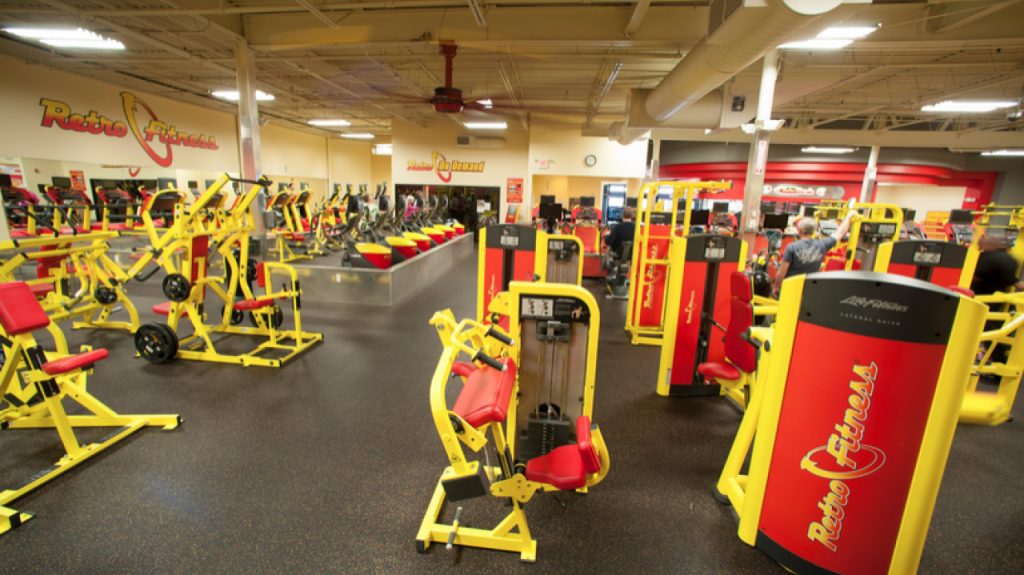 While Eric Casaburi's Undercover Boss experience gave him an inside look on what happens in his fitness centers, it's made clear that the founder started the brand with high standards in mind.
The episode featuring Retro Fitness showed staff going through the dumbbell rack and other strength-building equipment with sanitizing cloth, and that practice remains to be standard procedure for 2022.
Members will witness this scenario every single day, as more signups are expected to occur. Retro Fitness' collaboration with video streaming services like Roku and Hulu are spreading their campaign of "Come Sweat With Us Again".
Joining Retro Fitness Post-COVID 2022
On the question of whether a promotion like this will happen again, members can check any of Retro Fitness social media pages. They can also head directly to the website for further information.
Guest Pass Information and Retro Fitness Facilities
The free guest pass is available to new customers. They simply need to visit the company's website, fill out a form, and then proceed to the nearest Retro Fitness branch. Additional instructions will be given out by the staff.
The fitness center's theme is all in its name. Eric Casaburi's intended look for each gym is something akin to an 80's fitness studio, hence, the name. Retro Fitness has over 120+ locations across the US. Any of these gyms are ideal for several types of workouts: high-intensity cardio, weightlifting, group classes, and even yoga.
Each gym has its own smoothie bar to help individuals keep their nutrition levels up, massage chairs for post-work out relaxation, tanning beds for competition prep, and even a retail shop for customers who want to wear the company's brand identity.
Membership to Retro Fitness does not guarantee personal training, and this service may incur additional charges. For customers interested in one-to-one personal training, they can ask Retro Fitness front desk personnel for more information.
Membership cancellation is also easy – it's accomplished with a signed letter addressed to the gym manager. Cancellations are free after the first year of contract, and are also possible within the first 3 days of contract signing.
Retro Fitness New Jersey COVID Guidelines For 2022
Retro Fitness COVID guidelines for 2022 aren't updated yet, however, New Jersey's health and safety guidelines are outlined on the government website. All businesses and worksites in New Jersey will remain open and operational, unless otherwise stated.
Strict guidelines regarding vaccination history and mask usage will be dependent on the business owners' decision.
Mask policies will not be enforced by businesses on their staff and customers, however, the government is "strongly encouraging" all individuals, regardless of vaccination status, to wear masks and to observe social distancing.
These rules apply to places where crowding is unavoidable, places where physical contact is highly likely, and businesses or spaces occupied by both vaccinated and unvaccinated individuals.
All Retro Fitness personnel will be provided personal protective equipment as a form of hazard reduction, but members should not expect that all individuals will be making use of these.
All Retro Fitness gyms will have a warning sign put up barring individuals from entering the premises if they have had any of the COVID-19 symptoms in the time period stated by the CDC deemed infectious.
Retro Fitness gym group classes will also be spaced 30 minutes apart to allow for air circulation and sanitation of the room. This will also allow the group to disperse evenly across hallways upon entry or exit when classes end. Group classes will also have a reduced number of participants to meet the required 6 feet social distancing policy.
All equipment at Retro Fitness gyms will be following the 6 feet distance, with or without the use of physical barriers such as transparent plastic shields, or any barrier that will limit the spread of droplets.
Members will also have access to handwashing facilities, either in the form of traditional soap-and-water methods, or via dispensable hand sanitizers. Disposable wipes will also be provided to wipe down equipment before and after use.
Retro Fitness branches also make use of EPA-approved cleaning solutions that can kill the novel coronavirus, and all staff are given enough time for handwashing breaks. All staff responsible for picking and cleaning up used towels will wear protective hand gear (e.g. gloves) to protect them from possible infection.
As many will observe, Retro Fitness is following guidelines imposed by the New Jersey government to help existing and upcoming members "Come Sweat With Us Again."
For more information about Retro Fitness, visit their official website.
Retro Fitness Promo
Retro Fitness FAQ
How much is a Retro Fitness membership?
Ultimate Membership (no commitment) – $34.99 per month.
Core Membership (12 month commitment) – $31.99 per month.
Flex Membership (no commitment) – $24.99 per month.
How much is Retro Fitness a month?
If you decide to join a club, there's a annual fee of $49 and a monthly fee starting at $24.99 (flex plan) per person.
How much is Retro Fitness annual fee?
The annual fee is $49 per person.