Oct, 2023. Prices may vary by location and are updated frequently.
Item
Price

Monthly Memberships

Annual enhancement fee of $49.00 for facility updates will be billed in the second month of your membership.

Fitness

Enrollment Fee (Per Person) (Fitness)
$0.00
Processing Fee (Per Person) (Fitness)
$39.00
Monthly Fee (Per Person) (Fitness)
$49.00
Cancellation Fee (Per Person) (Fitness)
$0.00
Total Due Today (Per Person) (Fitness)
$88.00

Ultimate

Enrollment Fee (Per Person) (Ultimate)
$0.00
Processing Fee (Per Person) (Ultimate)
$39.00
Monthly Fee (Per Person) (Ultimate)
$79.00
Cancellation Fee (Per Person) (Ultimate)
$0.00
Total Due Today (Per Person) (Ultimate)
$118.00
Disclaimer: PriceListo gathers actual pricing information from sources such as on-site visits, business websites, and phone interviews. The prices reported on this webpage derive from one or more of those sources. Naturally, the prices reported on this website may not be current, and may not apply to all locations of a given business brand. To obtain current pricing, contact the individual business location of interest to you.
UFC Gym prices provided by
PriceListo
.
About UFC Gym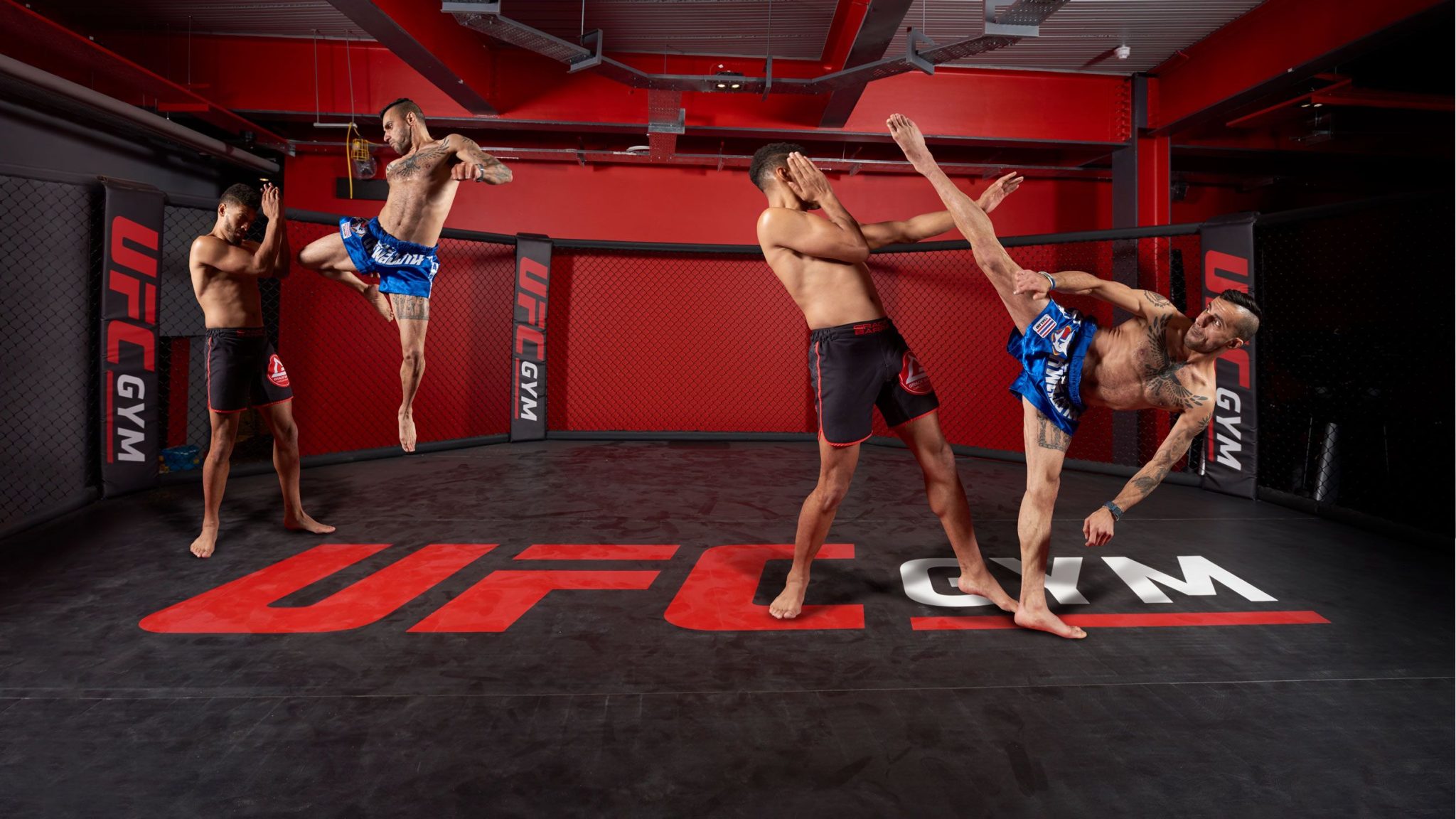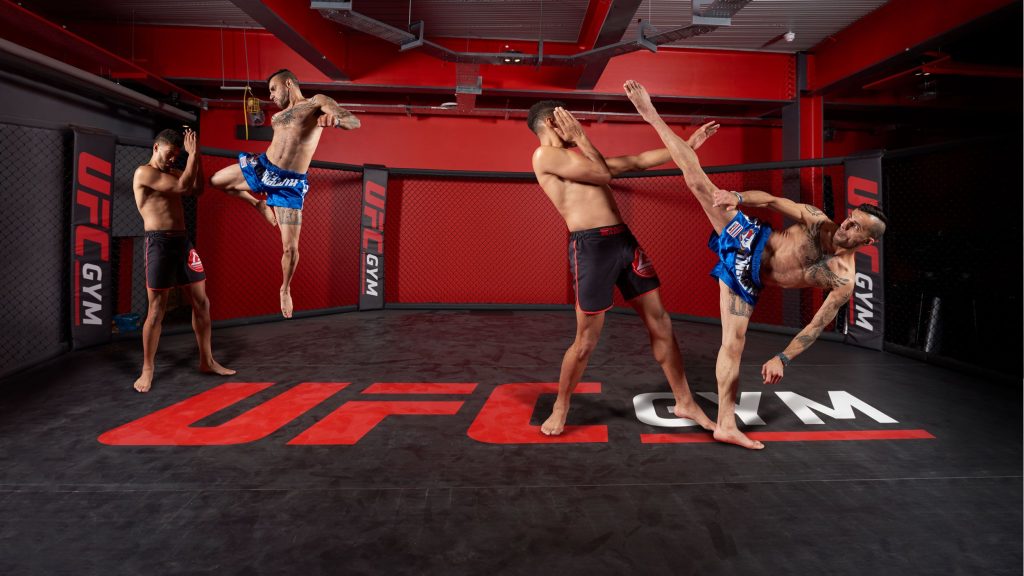 UFC's coaches have a different type of authority when it comes to fitness. For one, UFC gyms don't solely focus on strength training and weightlifting.
Unless you've been living under a rock, UFC sponsors official MMA fights all around the world. If you dream of entering the octagon one day, or just want to have a first hand experience of what it's like training with UFC-certified coaches, then UFC Gym is the right choice.
UFC Gym's Free Pass
While UFC Gyms may be intimidating to beginners, UFC Gym has taken the first step to make sure customers feel welcomed.
Just to be clear, not all UFC Gyms will have a free pass – customers should make use of the branch locator on the website to get the contact details of the closest UFC gym for more information.
Members need only fill out an electronic form located on the UFC Gym website to get the free pass. Details on how to obtain the pass will be sent to them via email.
Some UFC Gyms offer Free Passes for five days, like the UFC Gyms located in Australia.
Benefits of Being A UFC Gym Member
UFC Gym coaches are professional athletes who may or may not have been participants in the octagon. Regardless of whether they're retired fighters or not, all UFC coaches have certification – proof of their science-backed expertise in their fields.
Expert Coaches and Excellent Resources
All individuals will benefit from UFC Gym coaches' expertise. It doesn't matter if a customer has never set foot inside a gym, or if they're seasoned boxers. Coaches will tailor a fitness plan designed to meet the client's goals in the most efficient way possible.
UFC gyms also boast of equipment that's not found in other gyms, as well as two types of classes available. At UFC Gyms, people either train for strength or for sport. For individuals who want to become MMA fighters, resources, as well as valuable insights from experts inside the gym are readily available.
Group Classes and Specialized Training
Some of the most common classes offered inside a UFC Gym include MMA-inspired training, Brazilian Jiu-Jitsu, programs for young athletes (and non-athletes), and group classes.
Some spin group classes may not feel as fun as Soul Cycle, but the intensity will be more or less the same, of course, depending on the trainer's preference.
Intense Training Regimen
For people looking for more than a sparring session, UFC Gym's HIIT (or their Ultimate Training) is designed to engage as many muscles as possible in the shortest time.
People who enroll in this program will notice explosive developments in strength, as well as cardiovascular fitness. It's not for the faint of heart, and will definitely shake things up for more experienced individuals.
Recovery Programs
UFC isn't all grueling workouts and non-stop action. UFC Gym also helps individuals heal their sore muscles slowly, allowing them to have more time for either training or other things on their schedule.
This is achieved with the use of relaxation equipment like massage chairs, their cryotherapy equipment, and percussion massage therapy, just to name a few.
UFC Gym's Hygiene Policy
UFC Gym has a strict policy when it comes to equipment use. Even before the pandemic started, UFC Gyms already were making sure their equipment and facilities are sanitary for anyone to use.
Their updated hygiene policy now focuses on decreasing the risk of transmission of COVID among its members. Some of the rules they expect their members to follow are easy to understand.
Members are expected to wash their hands regularly inside the gym, and they're expected to wipe down the sweat off of gym equipment.
Members and new customers are highly discouraged from entering the gym premises when they have exhibited symptoms associated with COVID for the past two weeks, or if members are currently experiencing one or several symptoms currently.
While the document does include who should do what, and who isn't allowed in the gym, all other precautions against the coronavirus are based on government mandates.
Virtual, At-Home Workouts
Most businesses have thrived with the implementation of virtual gatherings. UFC Gym allows its members to experience the training provided by elite coaches in the comfort of their own homes.
Virtual at-home workouts are live to help members perform the correct techniques of the exercises included in their programs. Live training is conducted one-to-one, although group classes are also available.
Not all UFC gyms will offer virtual group classes, so members should check with their local UFC gyms for more information. Existing members who haven't availed of the virtual group class can simply send an email to [email protected] for more information.
For more information about UFC Gym, visit their official website.
UFC Gym FAQ
How much is a UFC gym membership?
There are packages that are offered like a fitness package that costs around $49 monthly which gives you the privilege of using the strength and cardio training equipment of the club where you are enrolled in. Membership also includes free access to group fitness classes.
There's also the Ultimate membership package that starts at $79 and gives the member full access like unlimited group fitness classes as well as MMA training.
How much are processing fees at UFC gym?
Processing Fee (Per Person) (Fitness & Ultimate Membership) – $39.00.
How much is UFC gym enhancement fee?
Annual enhancement fee of $49.00 for facility updates will be billed in the second month of your membership.