Sep, 2023. Prices may vary by location and are updated frequently.
Item
Price

Monthly Memberships

Single: One Adult

3-Months Term

Enrollment Fee (One Person) (3-Months Term)
$99.00
Monthly Fee (One Person) (3-Months Term)
$109.00
Cancellation Fee (One Person) (3-Months Term)
$0.00

6-Months Term

Enrollment Fee (One Person) (6-Months Term)
$99.00
Monthly Fee (One Person) (6-Months Term)
$89.00
Cancellation Fee (One Person) (6-Months Term)
$0.00

12-Months Term

Enrollment Fee (One Person) (12-Months Term)
$99.00
Monthly Fee (One Person) (12-Months Term)
$79.00
Cancellation Fee (One Person) (12-Months Term)
$0.00

12 Weeks Term

Enrollment Fee (One Person) (12 Weeks Term)
$0.00
One Time Fee (One Person) (12 Weeks Term)
$349.00
Cancellation Fee (One Person) (12 Weeks Term)
$0.00

Online Workouts (ZOOM)

Enrollment Fee (One Person) (Online)
$0.00
Monthly Fee (One Person) (Online)
$49.00
Cancellation Fee (One Person) (Online)
$0.00
Disclaimer: PriceListo gathers actual pricing information from sources such as on-site visits, business websites, and phone interviews. The prices reported on this webpage derive from one or more of those sources. Naturally, the prices reported on this website may not be current, and may not apply to all locations of a given business brand. To obtain current pricing, contact the individual business location of interest to you.
9 Round Fitness prices provided by
PriceListo
.
About 9 Round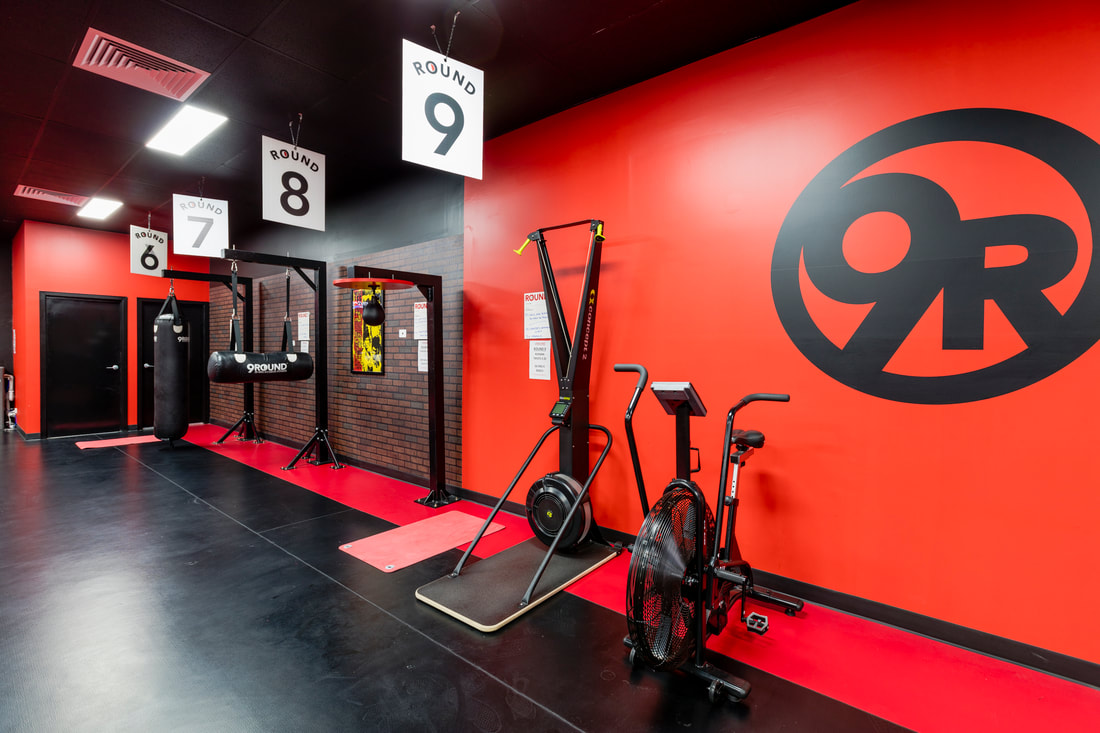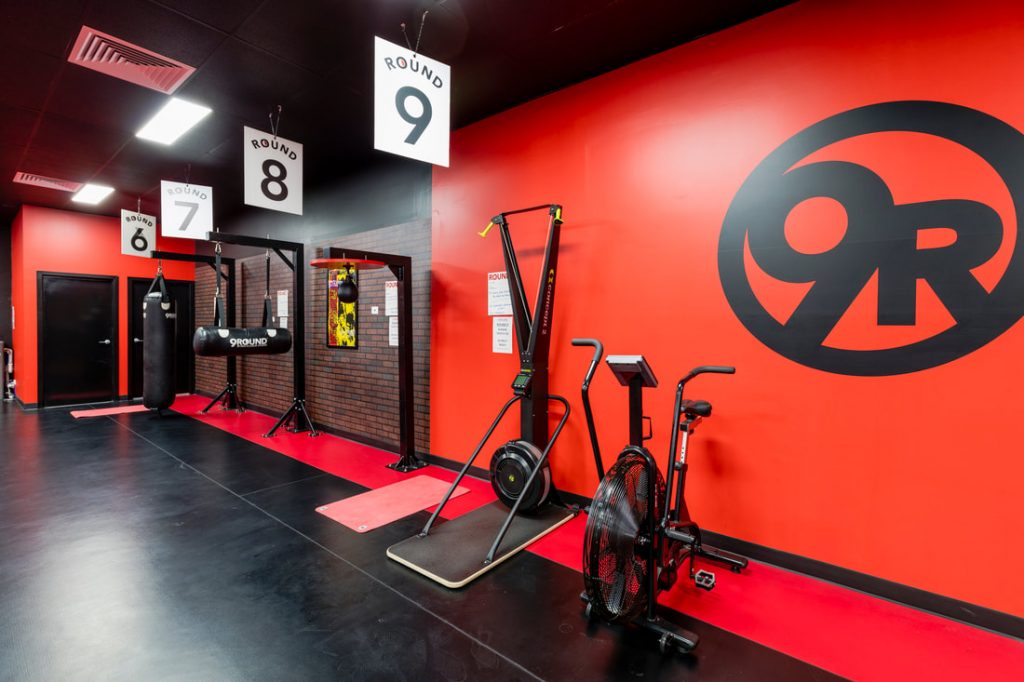 Sure, there are plenty of ways for people to workout. They can jog, go biking, or lift weights. But with 9 Round, the training is based on kickboxing. This is the hook that gets people interested, and that's also why people remain interested with the workouts.
Finding a Gym
It shouldn't be too hard to find a gym near your location, with hundreds of 9 Round gyms scattered all over the country. There's at least 1 location in 41 states (40 states and the District of Columbia). Texas has the most locations with 93 gyms, followed by California with 74 and Florida with 53.
Minors can also join, though they have to be accompanied by a parent or their legal guardian. First-time visitors who are local residents can enjoy a workout so they can have a better idea of what they're in for when they join. What's more, they can see and feel the benefits for themselves.
Trainer Always Included
With your membership, you always get trainer to guide you through your workout. That way, you know what to do and you'll also know how to use the equipment properly.
The trainer will always keep an eye out for you, just to make sure you're doing things right. The trainer will find ways to motivate you, in case you feel discouraged or frustrated. And if things are getting a bit too easy for you, then the trainer will find new ways to amp up your training so you'll always be properly challenged.
Circuit-Based Training
You get at least 3 workouts per week. You can get more, but at 9 Rounds you also have to make sure you get ample rest. That means you need at least 1 day per week to rest from any sort of workout.
Each workout doesn't really take a lot of time. Half an hour is enough. You rotate among 9 different stations, spending about 3 minutes at each station with about 30 seconds of rest in between.
That really makes sure that you don't get bored doing the same things for too long. New stations offer different challenges, and it feels like time goes so fast. Before you know it, you're done for your workout and you can then spend more time with work and family.
In addition, you get nutritional support as well. 9 Round even has supplements that can help you with your workouts.
Progressive Phases
For the first 2 stations, you start with exercises designed to build up your strength and stamina. Your functional movement training involves working with dumbbells, kettlebells, and medicine balls, along with the jumping rope.
Then the really fun stuff begins when you start hitting and kicking various types of bags. You will learn actual kickboxing techniques, so you can hit and kick more effectively without hurting yourself. You will also appreciate that the training doesn't involve anyone trying to hit and kick you back!
The later rounds are for your abs and core, which will then improve not just your workouts but also the rest of your day at work. You'll strengthen your core through these rounds, and at the last station you will really feel it.
Other Facets
You'll never be bored, because the trainers will incorporate various stuff into your workouts. This isn't just to prevent you from being bored, but also to enhance your overall health and fitness.
There's a new Challenge of the Week that will stimulate your training. The workouts will also incorporate HIIT (high intensity training), along with heart rate training for cardio and weight loss.
The heart training has you wearing comfortable heart rate technology so your progress will always be monitored. You'll see your heart rate as you exercise, and that means you'll also know how many calories you burn off as you exercise. The trainer will help you stay in the "optimal fat burning zone" and adjust your efforts whenever necessary.
You'll then get an email with your results so you can track your progress after every workout.
Kickboxig Equipment
Aside from the cardio and the weightlifting equipment, you also have bags and targets that are specific to kickboxing.
Bags
Double-end bag. This is for hand-eye coordination and precision hits.
Heavy bag. The great resistance available allows you to hit and kick a hard as you can to strengthen your muscles.
Horizontal bag. Allows for shin kicks and hook punches, developing both your power and speed.
Speed bag. Improves your hand-eye coordination and hand speed.
Wrecking ball bag. This is versatile bag that you can hit at any angle.
Targets
Hand pads. To help you practice your punches.
A massive target for punches and kicks.
Thai pads. Helps you develop killer combos of punches and kicks.
Final Words
One of the most crucial features of the 9 Round training is that, in the end, it's actually quite fun. You look forward to hitting and kicking things. That's not just for building muscle, developing your agility and stamina, and for weight maintenance.
Hitting and kicking allow you to vent your stress and frustrations as a way to get relief from the troubles of your daily life. It also gives you a lot of satisfaction knowing that you're able to accomplish challenging tasks even while you get fit. You also gain a lot of confidence in yourself, even though the training doesn't actually offer actual self-defense mastery.
Many experts admit that many training and fitness methods fail because they're not really sustainable. That's to say, people quit those fitness methods because they eventually find the workouts either too boring or too difficult. That's not the issue with 9 Round—it's just a lot of fun. That's not something you can say about many of the other training styles.
For more information about 9 Round Kickbox Fitness, visit their official website.
9 ROUND PROMO
9 Round FAQ
How much are 9 round online workouts?
Online Workouts (ZOOM) – Monthly Fee: $49.00 per person.
How much is 9 round membership?
Adults who are interested in trying the workouts offered by 9 Round Gym will be thrilled to know that they don't have to pay anything for their first workout. This gives them the opportunity to see whether or not the workouts are good enough for them. If they do sign up for a membership, they'll have to pay for a monthly fee. 9 Round membership prices start at $79 a month.
How much is 9 round enrollment fee?
Enrollment Fee (3-Months Term) – $99.00 per person.
Enrollment Fee (6-Months Term) – $99.00 per person.
Enrollment Fee (12-Months Term) – $99.00 per person.