Sep, 2023. Prices may vary by location and are updated frequently.
Item
Price

Monthly Memberships

All plans have a £43 or £55 induction package fee.

Initiation Fee (Monthly Memberships)
£43.00
Single Club (1-Month Term) (Monthly)
£68.00
Single Club (4-Month Term) (Monthly)
£58.00
Single Club (12-Month Term) (Monthly)
£48.00
Single Club (Off Peak Access) (Monthly)
£43.00
Multi Club (1-Month Term) (Monthly)
£72.00
Multi Club (4-Month Term) (Monthly)
£62.00
Multi Club (12-Month Term) (Monthly)
£52.00

Upgrade to Access More Clubs

All plans have a £43 or £55 induction package fee.

Initiation Fee (Upgrade to Access More Clubs)
£43.00
Tier 1 (1-Month Term) (Monthly)
£105.00
Tier 1 (4-Month Term) (Monthly)
£95.00
Tier 1 (12-Month Term) (Monthly)
£85.00
Tier 2 (1-Month Term) (Monthly)
£85.00
Tier 2 (4-Month Term) (Monthly)
£75.00
Tier 2 (12-Month Term) (Monthly)
£65.00
Tier 3 (1-Month Term) (Monthly)
£77.00
Tier 3 (4-Month Term) (Monthly)
£67.00
Tier 3 (12-Month Term) (Monthly)
£57.00
Disclaimer: PriceListo gathers actual pricing information from sources such as on-site visits, business websites, and phone interviews. The prices reported on this webpage derive from one or more of those sources. Naturally, the prices reported on this website may not be current, and may not apply to all locations of a given business brand. To obtain current pricing, contact the individual business location of interest to you.
Fitness First prices provided by
PriceListo
.
About Fitness First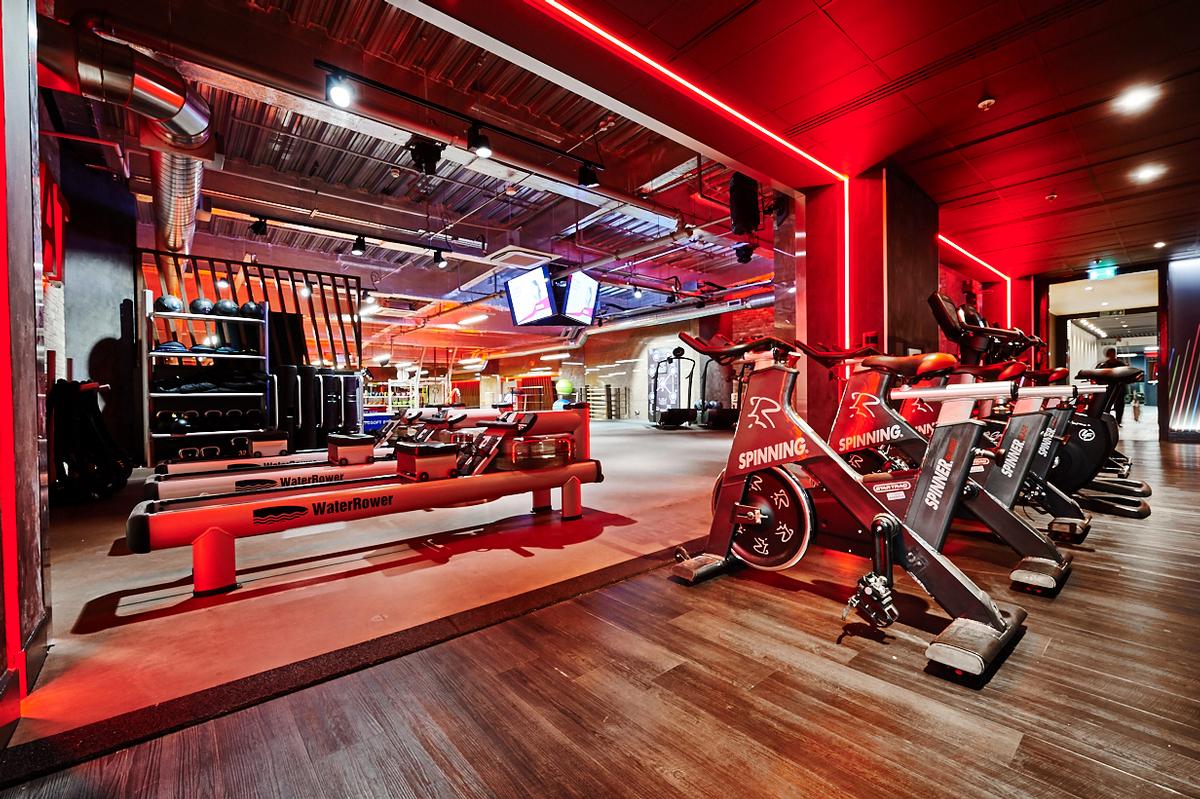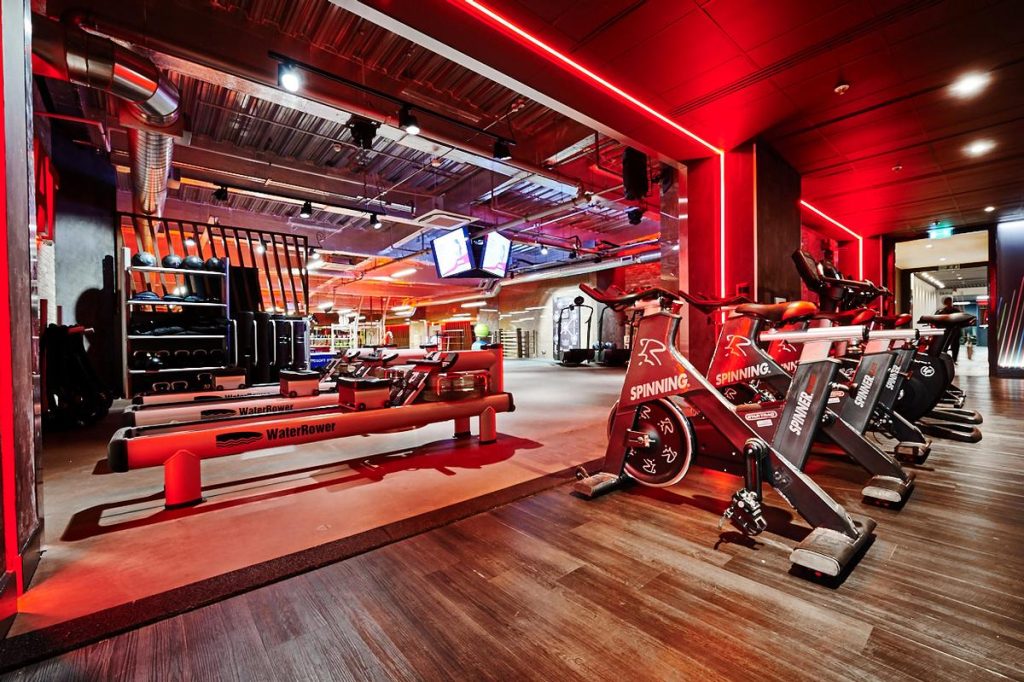 Fitness First is a brand originally from the UK, starting its operations in 1993. Fitness First has more than 360 locations in over 17 countries.
Membership How-to's and Tiers
Joining Fitness First is as easy as opening the Google search page. Members can simply visit the Fitness First website.
If they're lucky, the search results will show the Fitness First website nearest them. From there, they can click the "Join Now" button on the website. The next page will show a form asking for contact details and contact information.
If the individual decides to join via the traditional way (walk-in), they will also need to sign an agreement. This process may not be available everywhere, as the gyms have their own set of procedures for signup. The safest way will always be via web sign-up.
On the first steps of sign up, a branch locator will show the nearest Fitness First brands. Clicking on any of these locations will reveal the membership tiers available.
Guest Pass Information
The guest pass varies by location. Some locations offer 5 days of free trial, while some offer only one day free trial.
Customers can visit the corresponding Fitness First website, then click on the Free Trial (may be labeled differently). Customers will fill out a form so Fitness First can email them the pass.
Access to High-Quality Gym Equipment
Fitness First only gives their members the best gym equipment. Whether this is a 5-lb dumbbell or the several 10-lb plates on the lat pulldown machines, they make sure it's safe and of high-quality.
In fact, one of the first gyms to use equipment with Apple technology is Fitness First Australia. FF Australia's equipment works in tandem with Apple Watches installed with GymKit.
On the question of whether other fitness apps for smartwatches are compatible with FF Australia's equipment, that remains to be a possibility.
Fitness First also has the standard cardio machines. From treadmills to stair climbers, Fitness First has a variety of machines to help members burn more calories via cardio workouts.
Athletic Facilities
Fitness First isn't all about free weights and resistance training. Depending on the location, customers may be able to use indoor pools or obstacle courses.
Some Fitness First locations also have basketball courts and racquet courts. Some locations are spacious enough that they've provided indoor facilities for sports such as futsal, volleyball and cricket.
For members interested, the location that provides these facilities is located in Dubai.
For more "stationary" sports, there's a boxing studio available in most locations, and stationary bikes for people who like to imagine they're on speed cycling tournaments or otherwise.
Spacious Locker Rooms and Shops
While some gyms find it easy to provide members with just one locker, some Fitness First locations have upped the convenience their members get.
Some Fitness First locations have two sets of lockers: one for shoes, and one with bigger storage space. This helps in two ways: reduce crowding in locker rooms, and provide easy access to shoes for people who go to the gyms with their fitness attire already on.
In case the member forgets to bring their own fitness attire, Fitness First has its own shop. It doesn't matter if the member forgets to bring their own shoes, or if they don't have a towel. The shops also sell refreshments and workout supplements. Fitness First has it covered.
Relaxation Areas, Physical Therapy, and Free Hygiene Supplies
If members are worried about getting home stinky, Fitness First gyms have shower areas. Not just shower areas – they provide members with complimentary hygiene equipment (varies by location) so members don't have to bring their own.
Sore muscles also get help from saunas and physical therapists. Most Fitness First locations hire professional therapists to help members recover faster.
Other Perks
Aside from high-quality weights, recovery areas, and wide locker rooms, Fitness First facilities allow people with disabilities to workout.
There are group classes such as yoga, freestyle workouts (Zumba-esque), and calisthenics equipment. These are just a few of the many available programs and facilities waiting for customers.
Changes since COVID19
Fitness First has policies surrounding gym use to minimize coronavirus infections. While some locations have announced temporary closure, Fitness First made sure members have access to workouts.
Fitness First released an app primarily to help reduce the risk of infection associated with overcrowding.
Depending on the location and the app downloaded, Fitness First may offer on-demand content for home workouts or to set up the schedules for people who prefer in-studio workouts.
For in-studio workouts, a quick health check will be performed. Temperature checks, proof of vaccination, and the wearing of face masks are standard in most locations.
Fitness First highly encourages individuals to strictly follow the schedule they've booked on the app and to follow the social distancing guidelines. Most of the COVID19 changes will depend on government guidelines.
For more information about Fitness First, visit their official website.
Fitness First Promo
Fitness First FAQ
Fitness First member benefits?
Club membership entitles members to unlimited use of club facilities. Members also get access to Fitness First classes like Zumba, Body Pump, and Spiningg for free. However, there are some specialty classes which have a small charge.
How much is Fitness First membership?
UK Fitness First monthly membership fees may range from £35 to £55, depending on the membership package.
In Australia, membership options are divided into three— 18 months, 12 months, and 3 months. Fees may vary depending on the membership option. Signing up for a three-month membership would mean paying for around $66 a month but committing to an 18-month membership would lower the fees to $52 every month.
How much is Fitness First guest pass?
It is also common for most Fitness First members to have the option or privilege to bring a friend to a club free of charge. This is a way for Fitness First to attract potential new members as well.