2023. Prices may vary by location and are updated frequently.
Item
Price

Monthly Memberships

One Club Access

First Person

Initiation Fee (Per Person) (First Person)
$49.00
Monthly Fee (Per Person) (First Person)
$69.00
Cancellation Fee (Per Person) (First Person)
$0.00

Second Person

Initiation Fee (Per Person) (Second Person)
$0.00
Monthly Fee (Per Person) (Second Person)
$50.00
Cancellation Fee (Per Person) (Second Person)
$0.00

Kids (Price Per One Child)

Initiation Fee (Per Child)
$0.00
Monthly Fee (Per Child)
$20.00
Cancellation Fee (Per Child)
$0.00

Monthly Memberships

All Club Access

First Person

Initiation Fee (One Person)
$49.00
Monthly Fee (One Person)
$79.00
Cancellation Fee (One Person)
$0.00
Disclaimer: PriceListo gathers actual pricing information from sources such as on-site visits, business websites, and phone interviews. The prices reported on this webpage derive from one or more of those sources. Naturally, the prices reported on this website may not be current, and may not apply to all locations of a given business brand. To obtain current pricing, contact the individual business location of interest to you.
Life Time Fitness prices provided by
PriceListo
.
About Life Time Fitness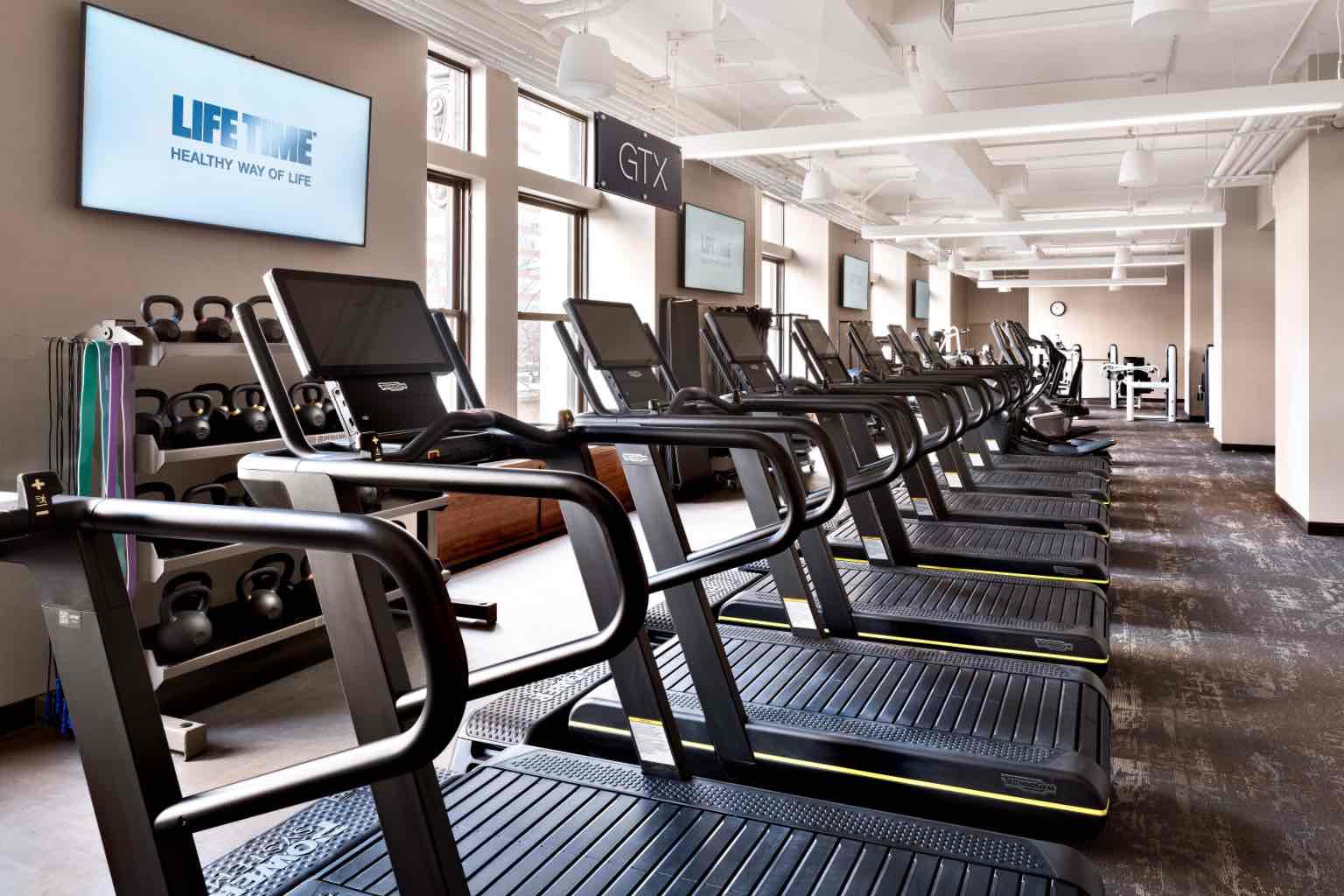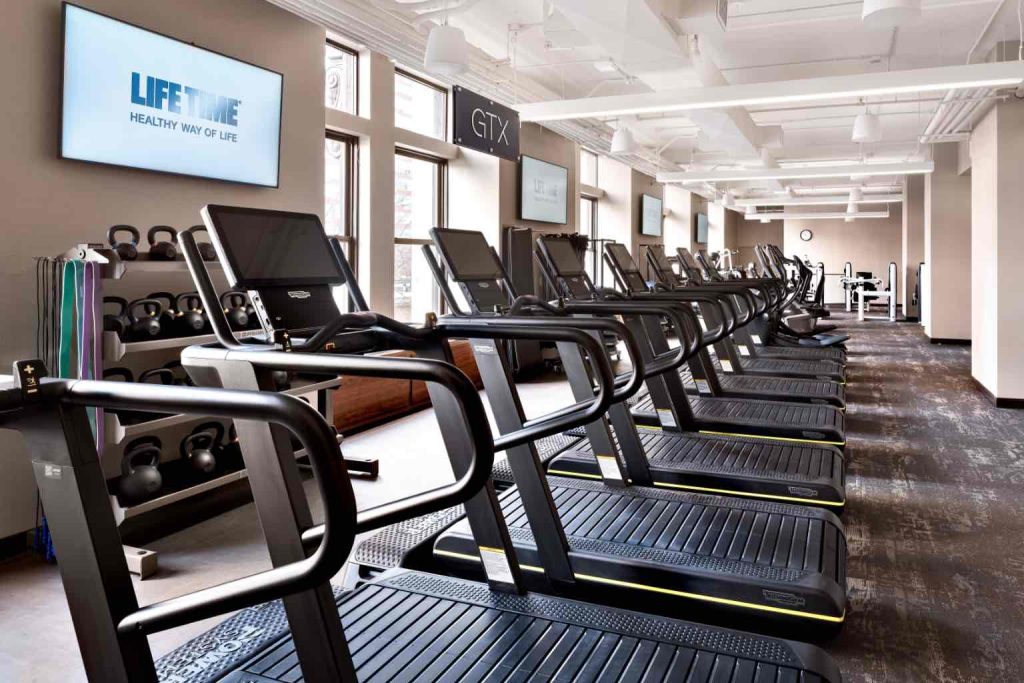 Life Time Fitness gym is a luxury fitness studio that provides its members with various classes and help from professional coaches.
The company promotes itself as a "luxury athletic resort" and as such, has attracted thousands of customers looking for a fitness studio with both a luxurious ambiance and a world-class approach to training.
How to Join Life Time Fitness
To join the exclusive Life Time Fitness gyms, customers can head over to the website to start the signup process.
Note: This section is a guide on how to join the Life Time Fitness gyms and not how to make an online account.
On the main lifetime.life website, customers can click the 3-line button at the upper left of the website. Doing so will bring up a menu; The Lifetime Athletic resorts will redirect customers to another page.
On the new page, the "Join" button is located on the uppermost left corner of the website.
By default, the site will display the closest club if location access is enabled on the browser. If this is not the case, there is a "Locations" drop down menu. Customers can input their city, state or zip code to find the nearest club.
The list of clubs will display either a "Join" or "Wait List" button. Fot clubs with the "Join" button, a link for the club details as well as the monthly membership dues is shown.
Clicking on the Club details will display the address, phone number, and club operating hours, as well as the schedules. Below these contact details are the membership options: monthly, one-day, and a tour "membership."
The last one obviously is just a viewing experience, and doesn't involve the use of their facilities.
Life Time Guest Pass
Members enjoy additional perks in the form of a guest pass available each month. The guest pass may be used by a member's plus one only once every 60 days.
The guest passes don't accumulate, so Life Time encourages its members to take advantage of the passes. When entering the premises, guests have to provide an ID. The policies surrounding guest passes vary by location, so members should check with their nearest Life Time Fitness Clubs.
Perks of Being A Life Time Member
There are several perks to being a Life Time Fitness member. Aside to unrestricted access to gym equipment and other exercise facilities, members can enjoy these other perks:
Sophisticated Gym Equipment
Life Time Fitness has several fitness machines that would be akin to appliances found in a smart home. Most of these are cardio equipment that have advanced features (in this case, all of the cardio machines have TV's).
In addition to being sophisticated, Life Time Fitness has tons of workout machines and a wide workout space so no one has to fall in line. This way, everybody saves time on their schedule, and they get the most out of their workouts.
Professional Training
Life Time fitness provides customers with professional training. They hire coaches who have years of experience in the fitness industry. These coaches provide members instant feedback with regards to their form when performing an exercise.
They also give nutritional advice, such as when to cut carbs or how much protein one has to consume to lose or gain weight. Coaches also prepare meal plans and workout plans to help members reach their goals faster.
For customers, a coach's input is convenient. Part of the coach's job is to also provide a physical and nutritional assessment of the member so there's a baseline for comparison in regards to progress.
Group Classes
Aside from one-on-one personal training, Life Time Fitness gives customers a fun workout environment with the help of group classes. From aerobics to zumba, LifeTime has lots of workouts that are perfect for a group.
The group classes are conducted in a wide space to allow all members freedom of movement. At Life Time Fitness, workouts are never boring thanks to variety. If a member feels like they're doing too much on the "blood, sweat, and tears" aspect of working out, they can switch to the group classes anytime.
Life Time Fitness currently has 3 unique workout programs: GTX, Alpha, and Ultra Fit. All of these workouts have different targets. For GTX, it's a mix of cardio and strength training, while Alpha is focused on explosive muscle strength, and Ultra Fit is focused on improving cardiovascular endurance.
The first group class gives members a balanced mix of the latter two. The Alpha training is useful for people who want to get involved in competitive weightlifting. The last one is perfect preparation for events like decathlons or marathons.
Play Area
Life Time Fitness is also a workout area where parents can leave their children safely. The Play Area is a safe place for children to develop their physical and social skills.
These are just a few of the perks that members get to enjoy from LifeTime Fitness. Customers can visit the Life Time Fitness clubs for more information.
Changes Since COVID19
Life Time Fitness makes sure their members feel safe during their workouts. In addition to periodic cleaning and sanitation, Life Time Fitness requires its members to follow a few guidelines while inside the gym premises.
These range from wearing face masks to maintaining social distance. Most of their policies are based on state mandates and local guidelines, so each Life Time Fitness club may have differing protocols.
For more information about Life Time Fitness, visit their official website.
Lifetime Fitness Promo
Lifetime Fitness FAQ
How much is membership at Lifetime Fitness?
Monthly Fee (Per Person) (First Person) (One Club Access) – $69.00.
How much is kids membership at Lifetime Fitness?
Kids (Price Per One Child) – $20 per month.
How much does a membership cost at Lifetime Fitness?
One Club Access Monthly Fee – $69.00 per person.
All Club Access Monthly Fee – $79.00 per person.