Dec, 2023. Prices may vary by location and are updated frequently.
Item
Price

Monthly Memberships

One Club Access

First Person

Initiation Fee (Per Person) (First Person)
$49.00
Monthly Fee (Per Person) (First Person)
$69.00
Cancellation Fee (Per Person) (First Person)
$0.00

Second Person

Initiation Fee (Per Person) (Second Person)
$0.00
Monthly Fee (Per Person) (Second Person)
$50.00
Cancellation Fee (Per Person) (Second Person)
$0.00

Kids (Price Per One Child)

Initiation Fee (Per Child)
$0.00
Monthly Fee (Per Child)
$20.00
Cancellation Fee (Per Child)
$0.00

Monthly Memberships

All Club Access

First Person

Initiation Fee (One Person)
$49.00
Monthly Fee (One Person)
$79.00
Cancellation Fee (One Person)
$0.00
Disclaimer: PriceListo gathers actual pricing information from sources such as on-site visits, business websites, and phone interviews. The prices reported on this webpage derive from one or more of those sources. Naturally, the prices reported on this website may not be current, and may not apply to all locations of a given business brand. To obtain current pricing, contact the individual business location of interest to you.
Life Time Fitness prices provided by
PriceListo
.
About Life Time Fitness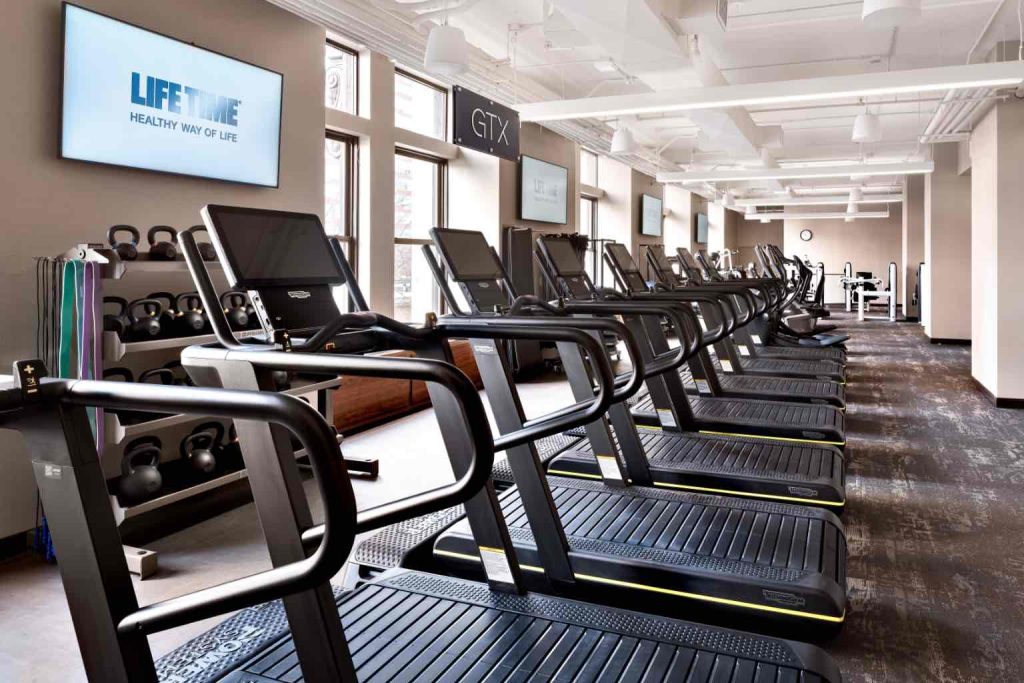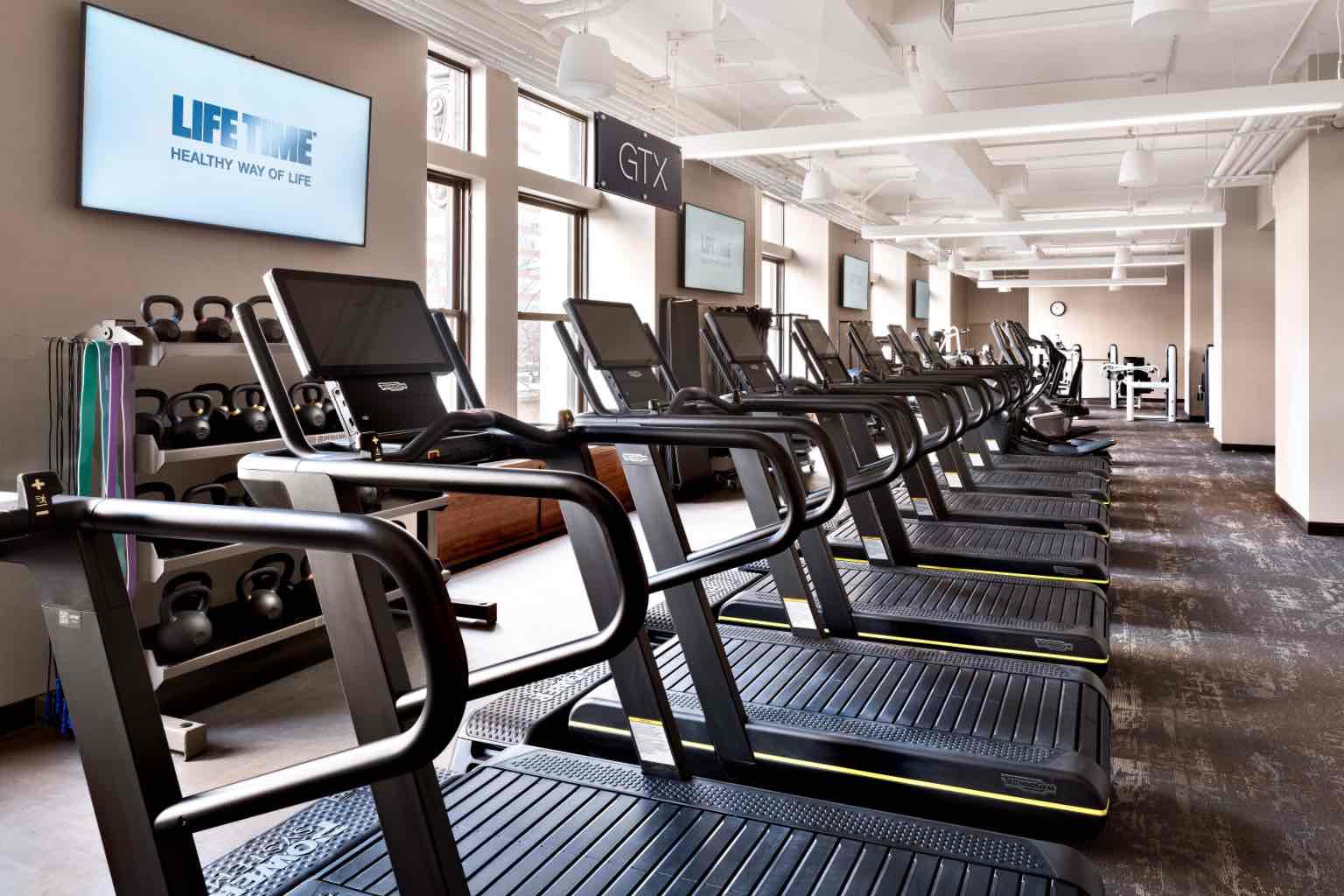 Are you ready to embark on a fitness journey like no other? Welcome to the world of Lifetime Fitness, a luxurious haven for wellness enthusiasts. Learn more about Lifetime Fitness prices, benefits, perks and other information to help you make an informed decision.
Lifetime Fitness Membership Tiers
Before diving into the pricing, it's crucial to understand the different Lifetime Fitness membership cost and tiers. Your choice will depend on your specific requirements and preferences.
Individual Membership: This option is designed for those who prefer to use Lifetime Fitness facilities and services independently. It also includes special rates for personal training.
Couple Membership: Ideal for two individuals in a relationship who wish to access Lifetime Fitness facilities together. Both partners enjoy full access to the gym's amenities, services, and personal training.
Family Membership: This membership is perfect for families who wish to share the Lifetime Fitness facilities. It can often be a more cost-effective choice than purchasing multiple individual memberships. It typically includes two adults and two children below the age of 12.
Please note that the specific benefits and membership options may vary depending on the location, so it's recommended to check with your local facility for exact details.
How Much Does Lifetime Fitness Membership Cost?
Lifetime Fitness membership costs are influenced by various factors, including the type of access, your location, and the specific membership you choose.
Month-to-Month Recurring Adult Membership: Prices generally range from $79 to $269 per month, depending on your choice of services, the club you want to access, and the geographic location. Additional services, such as personal training packages, are available at an extra cost.
Youth Membership: Available for those under 26, these memberships can be purchased in one club and cost between $72 and $219 per month.
Day Passes: Perfect for those who want to experience Lifetime Fitness for a single day. These passes vary in cost, typically ranging between $10 and $50, depending on the club and access.
Couples Membership: Starting at $122 per month, couples can enjoy a 40% discount for the second adult.
Family Membership: Suited for families, it costs between $142 and $399 per month for two adults and two children.
It's important to note that prices and services can vary between clubs, so it's recommended to visit the website of your nearest location for more details.
Additional Costs
In addition to monthly fees, there might be additional costs associated with your Lifetime Fitness membership. These can include an initiation fee, which may range from $0 to $149, as well as charges for specific services such as personal training sessions or childcare.
How to Cancel Your Lifetime Fitness Membership
If you decide to terminate your Lifetime Fitness membership, follow these steps:
Read Your Membership Agreement: Carefully review your membership agreement to understand the specific requirements for cancellation.
Give Advance Notice: Most contracts require you to provide advance notice before canceling your membership. The notice period can vary, so check your contract for details.
Contact Your Local Lifetime Fitness: Call or visit your local Lifetime Fitness location to inform them of your intent to end your membership. You may need to provide your membership details, including your account number or ID.
Pay Any Fees: Be prepared to pay any necessary cancellation fees according to the terms of your contract.
Follow Up: After canceling your membership, confirm with the fitness center that your account has been closed, and you are not incurring further charges.
How to Join Lifetime Fitness
To become a member of Lifetime Fitness, follow these steps:
Visit the Lifetime Fitness Website: Go to the Lifetime Fitness website or visit a location near you.
Select Your Membership Type: Choose the membership type that best suits your needs, whether it's individual, couple, family, or a specialized membership for seniors, students, or military personnel.
Complete the Application: Fill out the online membership application form or do so in person.
Choose Payment Method: Select your preferred payment method, which can be monthly or annual. Membership fees are typically due at the time of joining.
Accept the Agreement: Read and accept the membership agreement and contract.
Receive Your Membership Card: After completing the process, you will receive your membership card, granting you access to Lifetime Fitness facilities and services.
If you encounter any difficulties during the signup process, don't hesitate to contact the membership service team for assistance.
Is There a Lifetime Fitness Membership Initiation Fee?
Lifetime Fitness typically charges an initiation fee for new members, with the amount varying based on the location and the type of membership chosen.
Membership Contracts
Lifetime Fitness requires a contract for membership, with the terms of the contract varying depending on the location and the chosen membership type. It's crucial to thoroughly read and understand the contract terms before signing up, and you can seek clarification from Lifetime Fitness staff if you have any questions.
Visiting Lifetime Fitness
Lifetime Fitness members enjoy the freedom to visit their preferred location at their convenience, subject to the facility's operating hours. While there are generally no restrictions on how often you can visit, certain locations may have specific rules for amenities and services like pool hours or group fitness classes. It's advisable to check with your club's representative for any such rules.
Life Time Fitness Corporate Memberships
Lifetime Fitness offers corporate memberships for businesses and organizations. Companies can contact their membership services team for more information on these offerings.
Lifetime Fitness Membership Benefits
Apart from the pricing, one of the most significant draws of Lifetime Fitness is its extensive list of amenities, which contribute to its reputation as a luxurious fitness studio. Some of the amenities include:
State-of-the-art fitness equipment
Group fitness classes, including yoga, Pilates, cycling, and more
Indoor and outdoor pools
Hot tubs and saunas
Basketball and racquetball courts
Rock climbing walls
Childcare services
Personal training
Lifetime Fitness Group Classes
Here is a list of some of the common types of group fitness classes you might find at a Lifetime Fitness club:
Yoga Classes:

Hatha Yoga
Vinyasa Yoga
Power Yoga
Yin Yoga
Hot Yoga
Yoga Sculpt
Restorative Yoga

Pilates Classes:

Mat Pilates
Reformer Pilates

Indoor Cycling Classes:
Cardio Classes:

Zumba
Dance Fitness
Step Aerobics
HIIT (High-Intensity Interval Training)
Cardio Kickboxing
Cardio Dance

Strength and Conditioning Classes:

Body Pump (Les Mills)
Strength Training
Bootcamp
Total Body Conditioning
TRX Suspension Training

Mind-Body Classes:

Barre
Piloxing
Tai Chi
Barre Fusion
PiYo (Pilates and Yoga Fusion)

Aquatic Classes:

Water Aerobics
Aqua Zumba
Hydro-Fit

Specialty Classes:

Core Training
Senior Fitness
Prenatal and Postnatal Fitness
Circuit Training

Cycling and Group Ride:
Mindfulness and Meditation:

Meditation
Mindful Movement

Strength and Functional Training:

Kettlebell
Strong by Zumba
Strength and Stability
Please note that the availability of specific classes can vary by location and may change periodically based on member demand and trends in fitness. It's a good idea to check with your local Lifetime Fitness club for the most up-to-date class offerings and schedules.
Lifetime Fitness Personal Trainer Cost
The cost of personal training at Lifetime Fitness can vary depending on factors such as the trainer's experience, location, and package. On average, personal training sessions can range from $50 to $100 per hour. However, these prices may vary by location, and Lifetime Fitness often offers packages that provide discounts on multiple sessions. Members might also be eligible for reduced rates when booking personal training sessions.
It's essential to remember that while the cost of a personal trainer is a significant consideration, the personality, experience, and expertise of your trainer can also be crucial factors in your success.
Lifetime Fitness Membership Options
Lifetime Fitness offers various membership options to cater to different needs and preferences. These options include:
Monthly Memberships: Available for individuals, couples, and families. Prices and terms can vary.
Discounted Monthly Memberships: These may include options for students, those under 26, and junior executives, each with specific terms and benefits.
Partner Memberships: These encompass corporate and Medicare memberships, which offer additional benefits and pricing arrangements.
Other Memberships: Lifetime Fitness provides single club access, student-flex, and day pass options, each designed to suit specific needs.
Lifetime Fitness Membership Levels
Lifetime Fitness offers different membership levels, each with varying benefits and price ranges. These levels include:
Diamond
Onyx
Platinum
Gold
Bronze
Each level has its own starting and ending price points, offering different perks and access to amenities. The choice of level can depend on your specific preferences and requirements.
Can I Freeze My Lifetime Fitness Membership?
Typically, Lifetime Fitness allows members to freeze or suspend their memberships temporarily in certain situations. These situations may include medical issues, financial hardships, or other valid reasons. However, the specific rules and conditions for freezing your membership can vary, so it's best to contact your local Lifetime Fitness location or review your membership agreement to get the most accurate and up-to-date information.
Is There an Age Restriction at Lifetime Fitness?
Lifetime Fitness typically offers memberships to individuals of various age groups, including adults and children. However, some amenities and services may have age restrictions or guidelines. For example:
Kids' Programs: Lifetime Fitness often provides programs and activities specifically designed for children, including swimming lessons, sports programs, and childcare services. These programs are typically designed for children of certain age groups and may require separate fees.
Teen Access: Many Lifetime Fitness locations offer memberships and services for teenagers. These memberships might have specific guidelines or restrictions regarding the use of certain equipment or areas within the facility.
Adult Memberships: Most of Lifetime Fitness's offerings are aimed at adults, and there are typically no age restrictions for adults to join and use the facilities.
Lifetime Fitness Hours
Lifetime Fitness locations typically have extensive operating hours to accommodate members' diverse schedules. For instance:
Sunday: 6:00 AM – 9:00 PM
Monday to Thursday: 4:00 AM – 11:00 PM
Friday: 4:00 AM – 11:00 PM
Saturday: 6:00 AM – 9:00 PM
These hours can vary slightly by location, so it's advisable to check with your local Lifetime Fitness facility for their specific hours of operation.
Lifetime Fitness Review
Lifetime Fitness is a popular chain of high-end health and fitness clubs in the United States. As with any fitness facility, there are both pros and cons to consider when evaluating a Lifetime Fitness membership. Here's a review of Lifetime Fitness with some of the key advantages and disadvantages:
Pros:
State-of-the-Art Facilities: Lifetime Fitness clubs are known for their modern and well-maintained facilities. They often have a wide range of amenities, including pools, fitness equipment, sports courts, and more.
Variety of Classes: Lifetime Fitness offers a wide variety of fitness classes, from yoga and spin to strength training and dance. These classes are typically included in your membership fee and cater to various fitness levels and interests.
Childcare Services: Many Lifetime Fitness locations provide on-site childcare services, making it easier for parents to work out without worrying about their kids.
Personal Training: You can access personal training services to help you create a customized fitness plan and get expert guidance to achieve your fitness goals.
Spa and Relaxation Facilities: Many locations have spa and relaxation areas, including saunas, whirlpools, and massage services, allowing members to unwind and de-stress.
Café and Nutrition Services: Some clubs offer on-site cafes with healthy food options and nutrition counseling to support your dietary needs.
Family-Friendly: Lifetime Fitness often encourages family fitness and provides activities and programs for children and teenagers, promoting a healthy lifestyle for the entire family.
Cons:
Expensive Membership Fees: Lifetime Fitness is on the high end of the price spectrum when it comes to gym memberships. The monthly fees, initiation fees, and additional charges for certain amenities can be costly.
Contract Commitments: Many locations require members to sign long-term contracts, which can be a disadvantage if you're unsure about your long-term fitness needs or if you need to cancel the membership for any reason.
Crowded Peak Hours: During peak hours, such as evenings and weekends, Lifetime Fitness clubs can get crowded, which may lead to longer wait times for equipment and classes.
Variable Amenities: The amenities and services offered can vary by location. While some locations offer a wide array of amenities, others may have fewer options, so it's essential to choose a club that meets your specific needs.
High-Pressure Sales Tactics: Some people have reported experiencing high-pressure sales tactics when signing up for a membership, so be prepared to stand firm if you visit a club for a tour.
About Lifetime Fitness
Lifetime Fitness is renowned for its luxurious fitness studio that offers a wide range of classes and expert assistance from experienced trainers. The company presents itself as a "luxury sporting resort," attracting fitness enthusiasts who seek an elegant ambiance and top-quality training.
For more information about Life Time Fitness, visit their official website.
Lifetime Fitness Promo