2023. Prices may vary by location and are updated frequently.
Item
Price

Monthly Membership

Red Membership

Registration (Red Membership)
$1.00
Dues (Per Month) (Red Membership)
$26.00
Card Fee (Per Month) (Red Membership)
$0.00
Contract (12-Month) (Red Membership)
$0.00

Gold Membership

Registration (Gold Membership)
$1.00
Dues (Per Month) (Gold Membership)
$31.00
Card Fee (Per Month) (Gold Membership)
$0.00
Contract (No Contract) (Gold Membership)
$0.00

Yearly Membership

Red Membership

Registration (Per Year) (Red Membership)
$1.00
Dues (Per Year) (Red Membership)
$312.00
Card Fee (Per Year) (Red Membership)
$0.00

Gold Membership

Registration (Per Year) (Gold Membership)
$1.00
Dues (Per Year) (Gold Membership)
$372.00
Card Fee (Per Year) (Gold Membership)
$0.00
Disclaimer: PriceListo gathers actual pricing information from sources such as on-site visits, business websites, and phone interviews. The prices reported on this webpage derive from one or more of those sources. Naturally, the prices reported on this website may not be current, and may not apply to all locations of a given business brand. To obtain current pricing, contact the individual business location of interest to you.
Lucille Roberts prices provided by
PriceListo
.
About Lucille Roberts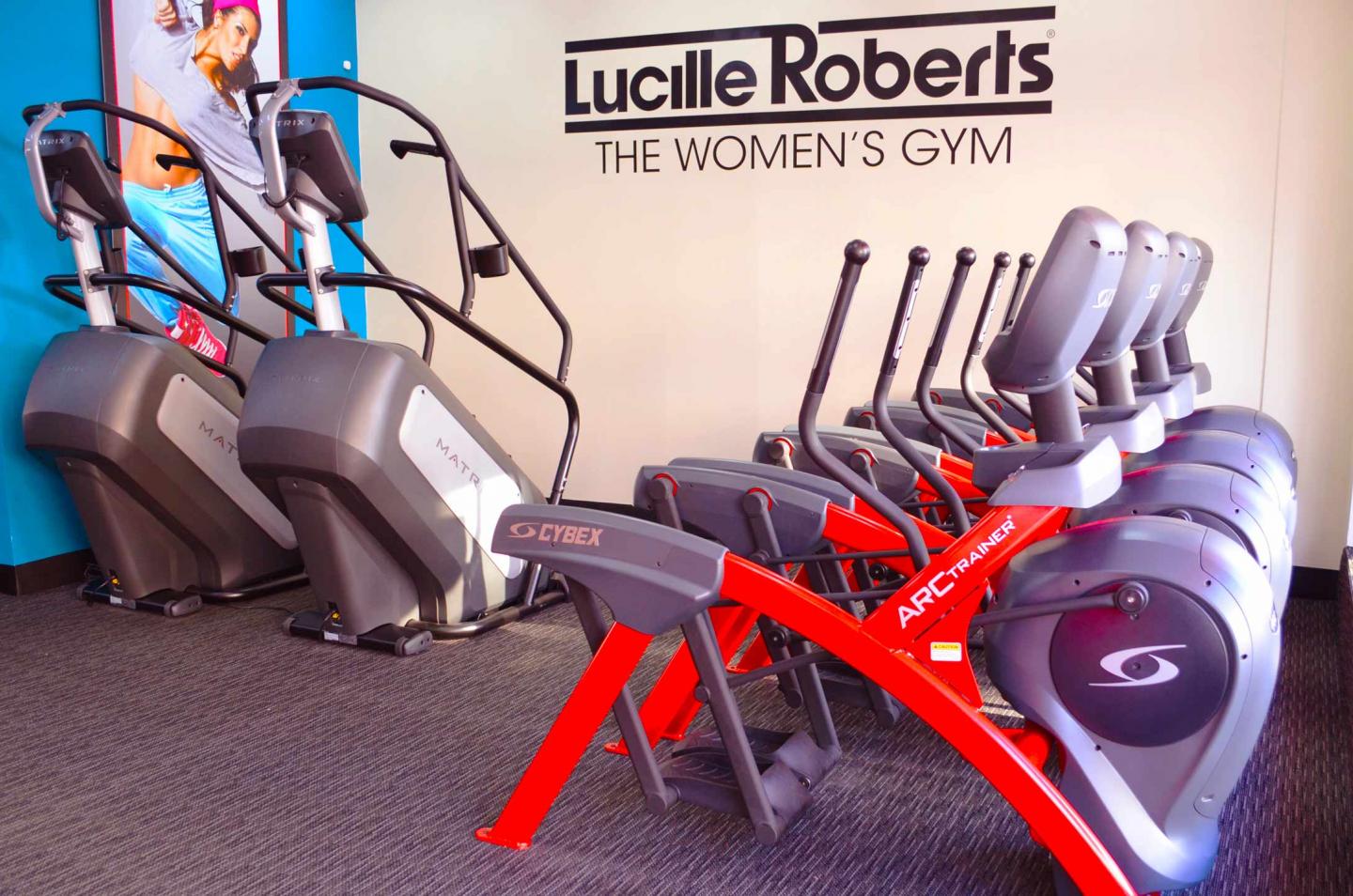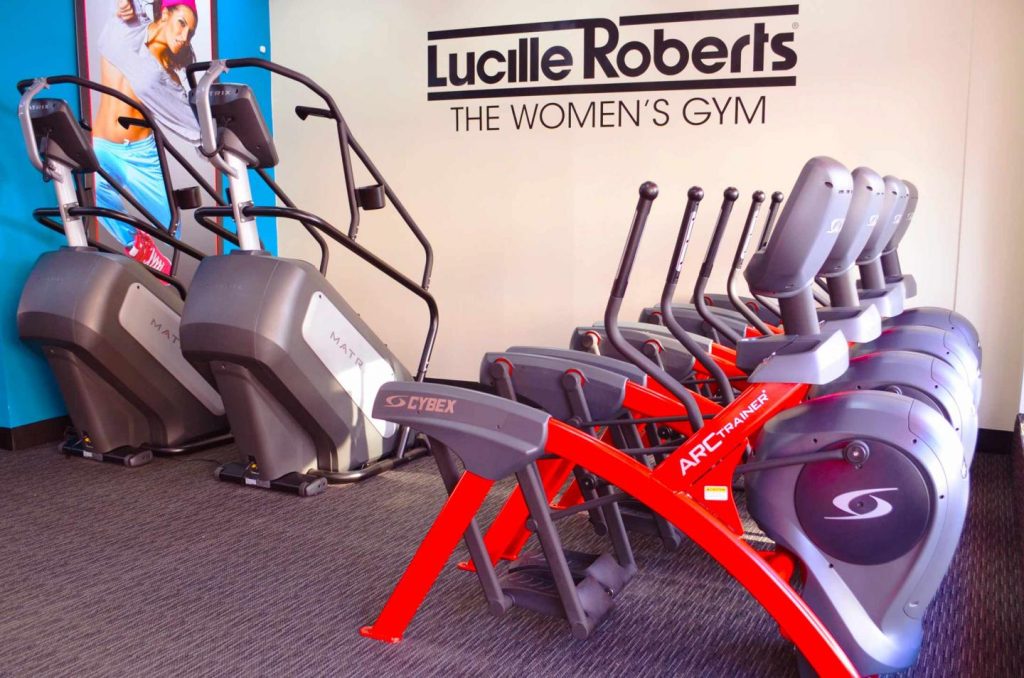 The Lucille Roberts fitness gym actually started as a fitness equipment company. Today, they're one of the well-known fitness gyms in New York and in other states.
Lucille Roberts fitness gyms caters to female customers, and much of their campaigns revolve around celebrating fitness for women regardless of race, gender, or other background.
How To Join Lucille Roberts Fitness Gyms
Joining Lucille Roberts fitness gyms can be done two ways – in-studio registration and via their website. Lucille Roberts has two membership tiers: the passport tier and the LR neighborhood tier.
The passport access is the premium, all-access membership tier; members who have the passport tier can go to any LR location and allow for advance reservations up to a week. The latter only allows for reservation for group classes 12 hours the day prior.
The sign up process also includes a section where customers input their name and contact details, and they're required to set up a username and a password for use with the website. The website accepts card payments.
Guest Pass Information
Lucille Roberts also has a guest pass for people just trying out gyms for the first time. Lucille Roberts makes sure that women feel safe when they work out – the whole studio is designed to make women feel at home.
The guest pass information can be claimed on the website too. The "Book Free Class" button redirects the users to another page where they will be shown drop down menus to narrow down the choices.
If location-tracking is enabled on the device, the website will show all LR classes in proximity. Most classes only last for about 45 minutes and range from Zumba, kickboxing, yoga, and HIIT, just to name a few. The customers can click on the "Try Now" button, if available. Otherwise, the guest pass does not apply.
Perks of a Lucille Roberts Membership
Aside from the friendly community and the safety afforded to its members, LR has other features that make it the best women only gym for 2022.
Smaller Group Classes
While small group classes may come off as ironic, the smaller size allows trainers to focus on several people at once while still maintaining a fun, casual workout experience.
The clear advantage this has over bigger classes is that members will feel coaching or feedback sessions as meaningful and personal. Group classes with more than 50 members seem to be really fun until most find out that they're falling behind or way ahead of everyone else. Smaller groups mean quality work-outs.
The Only Fitness Gym With A Laundry Service
Aside from being a women-only gym, Lucille Roberts is THE only gym to have a laundry service available. It's actually a stroke of genius, since most LR members would either be working moms or single moms, or both.
The members have to make use of their time as much as they can, and women, generally considered as good multi-taskers, will find ways to have a housechore done even if they're not at home.
In this case, women can clean their workout attire at the gym. Lucille Roberts also recommends that members avail of the locker service if the members wish to use the laundry service.
Kid's Area
Lucille Roberts can't totally call itself a women-only gym if there's no kid area. House-bands (an amalgamation of husbands and house) certainly exists, but they may have completely resigned from fitness.
Motivated women, however, don't let parenthood get in the way of fitness. That's why Lucille Roberts has a place dedicated for children. The staff stationed at the kid's area are knowledgeable of basic babysitting.
Unfortunately, diaper change is a parent's responsibility, as well as child misbehavior, so the staff in charge will call the parent's attention when this is observed. Not all areas will have this feature. Members are advised to contact their local LR studio.
Sports Facilities
Most of Lucille Roberts' gyms have indoor pools and racquetball courts. It provides a change of pace to weightlifting and resistance training.
While Lucille Roberts does have a number of cardio machines available, the pools provide better use of major muscle groups, allowing the LR member to burn more calories while still cooling down. The racquetball courts also provide a more dynamic experience while still effectively contributing to weight loss.
Changes since COVID19
Lucille Roberts upgraded their policies to keep their members safe. They encourage their members to wipe down equipment after use, and to maintain a social distance of six feet at all times.
Depending on the location, the use of a face mask may be required, as well as proof of vaccination.
Most of the Lucille Roberts gyms perform periodic cleaning to avoid coronavirus transmission via droplets. All Lucille Roberts staff are trained about sanitation procedures and have undergone orientation on how to best implement government-mandated protocols.
To know more about this offer, please visit their official website.
Lucille Roberts Promo
Lucille Roberts

FAQ
How much is Lucille Roberts?
Red membership costs only $26 a month while Gold membership costs only $31 a month.
How much is yearly membership at Lucille Roberts?
Red Membership (Yearly Membership) – $312 per person.
Gold Membership (Yearly Membership) – $372 per person.
How much are registration fees at Lucille Roberts?
Registration (Red Membership) – $1.00 per person.
Registration (Gold Membership) – $1.00 per person.