Dec, 2023. Prices may vary by location and are updated frequently.
Item
Price

CrossFit

Ask about our discounts for couples, military, students and service employees.

Monthly

Unlimited Membership
$160.00
12-Sessions Per Month (3 days/wk)
$140.00

Adult Classes

Single Drop-In
$20.00
5 Class Punch Card
$85.00
10 Class Punch Card
$150.00
NEW! Remote Athlete
$40.00

Kids Classes

1 Child (Monthly)
$50.00
2 Children (Monthly)
$80.00
3 Children (Monthly)
$100.00

Personal Training

Personal Training (Per Session)
$60.00

Sports Specific Training

Monthly Rate available upon request for larger groups.

Individual Athlete (Per Session)
$50.00
2 Athletes (Per Session)
$40.00
3 or more athlete (Per Session)
$30.00
Disclaimer: PriceListo gathers actual pricing information from sources such as on-site visits, business websites, and phone interviews. The prices reported on this webpage derive from one or more of those sources. Naturally, the prices reported on this website may not be current, and may not apply to all locations of a given business brand. To obtain current pricing, contact the individual business location of interest to you.
CrossFit prices provided by
PriceListo
.
About CrossFit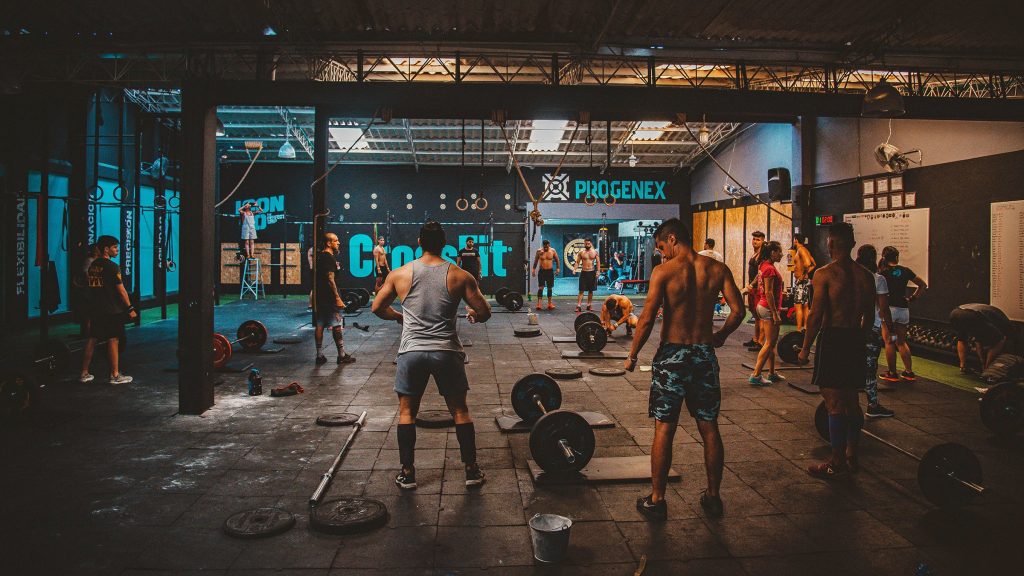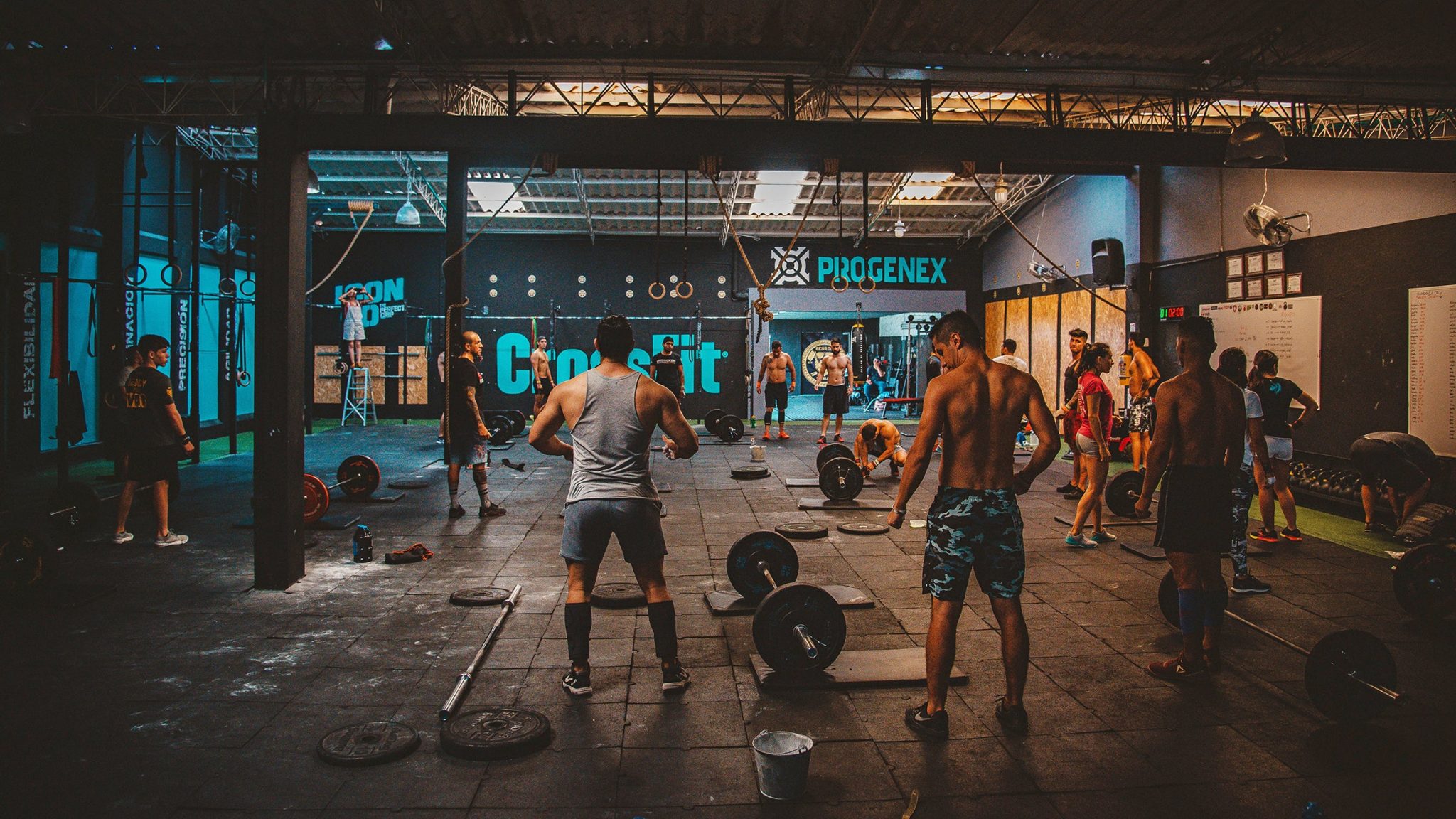 CrossFit has revolutionized the fitness industry by offering a unique approach to exercise that combines elements of weightlifting, gymnastics, and cardiovascular training. This high-intensity fitness program has gained immense popularity in recent years, attracting individuals seeking a challenging and effective workout. However, one crucial aspect of considering CrossFit is understanding its pricing structure and membership costs. Let's delve deep into the world of CrossFit, learn about Crossfit prices, benefits and classes, and more to help you make an informed decision about your fitness journey.
Understanding CrossFit Pricing
Curious about CrossFit pricing? It's important to note that the cost of CrossFit membership can vary significantly from state to state. CrossFit's popularity has led to different price ranges across the country. For instance, the cost of a CrossFit membership in Mississippi is approximately $103.75, while in New York, it can soar to around $203.77. This discrepancy highlights that CrossFit prices are often higher in densely populated urban areas.
CrossFit Membership Cost and Options
When it comes to CrossFit Membership options, there's something for everyone. One thing to keep in mind, though, is that CrossFit prices vary depending on where you live.
For example, the Price of a CrossFit membership in Mississippi is $103.75, but in New York, it's $203.77.
Which shows that CrossFit prices are higher in cities with lots of people.
CrossFit Membership Prices Based on Day
CrossFit offers different membership options that cater to the frequency of your workouts. If you prefer working out just a couple of days a week, CrossFit offers membership options to accommodate your routine. These membership options are often more affordable than unlimited plans. Here's a breakdown of CrossFit membership prices based on the number of days you'd like to work out per week:
2 Days per Week: Priced at approximately $66.51 per month.
3 Days per Week: Priced at around $114.03 per month.
4 Days per Week: Priced at approximately $133.52 per month.
5 Days per Week: Priced at about $180.03 per month.
So, whether you're looking for a light workout schedule or a more intensive one, CrossFit provides flexibility in its membership plans.
CrossFit Weightlifting Plan
Are you a fan of weightlifting? CrossFit offers a dedicated weightlifting plan that focuses on this particular aspect of fitness. This plan costs approximately $115, making it a cost-effective choice for individuals with a specific fitness focus.
Unlimited CrossFit Membership
If you're a dedicated CrossFit enthusiast, the Unlimited Membership offers access to an extensive range of classes and benefits. Priced at approximately $136.42 per month, this membership plan allows you to make the most of your CrossFit experience.
CrossFit Couple and Family Memberships
CrossFit encourages a sense of community and fitness support, which is why they offer Couple and Family Membership options:
CrossFit Unlimited Couple Membership: Priced at approximately $194.89, this membership plan allows you and your partner or friend to enjoy CrossFit together.
CrossFit Unlimited Family Membership: Priced at about $222.50, this membership plan extends the CrossFit experience to your family, promoting a shared commitment to fitness.
CrossFit Personal Trainer Costs
For those seeking personalized guidance and training, CrossFit offers the expertise of personal trainers. Hiring a CrossFit Personal Trainer typically costs around $75 per hour, ensuring that you receive tailored workouts and guidance in the right direction.
Factors that Affect CrossFit Prices and Membership Costs
Understanding the factors influencing CrossFit prices and membership costs is crucial. These elements can have a significant impact on the overall expense of your CrossFit journey:
1. Location: CrossFit gyms located in major cities or urban areas tend to be more expensive than those in smaller towns or suburban areas. The cost of living and demand for fitness services often contribute to these location-based price variations.
2. Type of Membership: CrossFit offers various membership options, including unlimited, limited, or drop-in prices. Your choice of membership type directly influences the cost you'll incur. Some individuals prefer unlimited access, while others opt for a more cost-effective limited membership that fits their workout schedule.
3. Duration of Membership: CrossFit membership durations can range from month-to-month commitments to annual plans. The longer your commitment, the more cost-effective your membership can become. Committing to an annual membership often results in lower monthly costs.
4. Additional Services: Some CrossFit gyms offer supplementary services beyond standard classes. These additional services may include personalized training sessions, nutrition coaching, or specialty classes. These extras can add to the overall cost of your membership.
How to Get the Best Deal on CrossFit Memberships
While CrossFit memberships can be an excellent investment in your health and fitness, it's also possible to find the best deals to match your budget. Here are some strategies to help you secure an affordable CrossFit membership:
1. Inquire About Discounts: Many CrossFit facilities offer discounts to specific groups, including military personnel, students, and first responders. If you fall into one of these categories, inquire about available discounts to lower your membership costs.
2. Refer a Friend: Some CrossFit gyms offer referral discounts. If you recommend a friend who subsequently becomes a member, you may enjoy a reduced membership fee as a gesture of appreciation.
3. Explore Online Deals: Utilize online deal-finding platforms like Groupon and LivingSocial. These websites often feature discounted CrossFit membership deals, helping you save on your fitness expenses.
4. Negotiate Membership Costs: Don't hesitate to negotiate with gym owners or membership managers. Depending on the gym's policies and your commitment level, you might have room to discuss more favorable membership terms.
Is There a CrossFit Free Trial?
CrossFit gyms often offer free trial classes or sessions for potential new members. These trial classes are an excellent way to get a taste of what CrossFit is all about, experience the workouts, and see if it's the right fit for your fitness goals.
To find out if a specific CrossFit gym offers free trials, you can:
Visit their website: Check the gym's official website for information on trial classes or introductory offers.
Contact the gym: Reach out to the CrossFit gym directly via phone or email to inquire about free trial classes, as they may offer different promotions or schedules.
Social media: Some CrossFit gyms promote free trials on their social media profiles, so you can follow or check their posts for updates.
Does CrossFit Have Guest Passes?
CrossFit gyms may offer guest passes to individuals who want to try out their facilities before committing to a membership. Guest passes are typically a one-time opportunity for potential new members to experience a CrossFit workout and get a feel for the gym's environment. The availability of guest passes can vary from one CrossFit gym to another, and some gyms may charge a fee for a guest pass, while others offer them for free.
Are There Age Restrictions to Join CrossFit?
CrossFit does not have strict age restrictions, and many CrossFit gyms offer classes and programs suitable for a wide range of ages. However, participants should consider a few important factors:
Children and Teens: Many CrossFit gyms have special classes or programs designed for children and teenagers, often referred to as "CrossFit Kids" or "CrossFit Teens." These programs are tailored to different age groups and focus on age-appropriate workouts and skill development. Parental consent may be required for minors to participate.
Adults: For adults, there are generally no specific age restrictions, and CrossFit can be adapted to various fitness levels. Coaches are skilled at scaling workouts to accommodate participants of different ages and abilities. It's important for individuals, especially older adults, to communicate their fitness goals and any limitations with their CrossFit coach to ensure a safe and effective workout.
Safety and Health: Safety is a top priority in CrossFit, and coaches emphasize proper form and technique to prevent injuries. Before beginning CrossFit, individuals of all ages should consider their current health and fitness level. It's advisable to consult with a healthcare professional if there are underlying health concerns or medical conditions that could affect their ability to engage in intense physical activity.
Consent: Minors, typically those under the age of 18, may need parental or guardian consent to participate in CrossFit programs. Gyms may have specific policies in place to ensure the safety of young participants.
Specialized Programs: Some CrossFit gyms also offer specialized classes for older adults, often referred to as "Masters" classes. These classes are tailored to the needs and goals of older participants.
It's essential for participants of all ages to communicate with the coaches and staff at their chosen CrossFit gym to discuss any specific concerns, goals, or requirements. CrossFit can be a versatile fitness program that can benefit a wide range of individuals, provided that the workouts are appropriately scaled to their capabilities and needs.
How to Save Money on CrossFit Memberships
CrossFit Membership Benefits
Beyond the pricing structure, CrossFit offers numerous advantages to its members. Understanding these benefits can help you determine if a CrossFit membership aligns with your fitness goals:
1. Individualized Attention:
One of the standout benefits of CrossFit is the individualized attention provided by experienced coaches. These coaches will get to know you and assist you in various ways. They can tailor workouts to your current fitness level, helping you improve your technique and progress safely.
2. Small Class Sizes:
CrossFit prides itself on small class sizes, ensuring that you receive personalized support during your workouts. Regardless of your fitness level, workouts can be modified to match your capabilities. The CrossFit community fosters a spirit of camaraderie, with athletes supporting and encouraging each other.
3. Diverse Training Options:
CrossFit offers a diverse array of exercises, ensuring you never experience a dull moment. With workouts that include various forms of squats, running with weighted vests, ring muscle-ups, and intense weightlifting, you'll continuously encounter new challenges.
4. Unique Community Atmosphere:
CrossFit creates a unique sense of community. In no time, you'll get to know your fellow athletes by name. You'll share the ups and downs of your fitness journey, provide mutual support, and develop lasting friendships. CrossFit encourages you to be an active part of your local fitness community.
5. Wide Variety of Classes:
CrossFit goes beyond the typical workout regimen. You can choose from specialized classes like Mobility, Yoga, Weightlifting, Gymnastics, or the standard WOD (Workout of the Day). This diversity ensures that you can select classes that align with your interests and fitness goals.
6. Tangible Results:
With CrossFit's commitment to pushing your limits, you're bound to see results. You'll experience enhanced speed, strength, mobility, and overall fitness. CrossFit's high-intensity workouts and focus on pushing boundaries yield visible and sustainable improvements.
CrossFit Review
CrossFit has undeniably reshaped the fitness landscape, offering a dynamic and challenging approach to exercise. What sets CrossFit apart is its commitment to constant variation and high-intensity workouts. This methodology keeps participants engaged and delivers tangible results.
The sense of community fostered in CrossFit gyms is also a standout feature. The camaraderie and mutual support among members create an encouraging atmosphere that's hard to find in traditional gyms. While CrossFit is not without its critics and the workouts can be intense, for many, it's a game-changer in achieving their fitness goals.
Is CrossFit Safe for Newbies?
CrossFit's high-intensity workouts offer undeniable benefits, but they may not be suitable for everyone. Beginners should approach this fitness program with caution. It's essential to start slow, learn proper form, and gradually increase intensity. Additionally, individuals with certain medical conditions or injuries should consult a healthcare professional before diving into CrossFit. When done correctly, CrossFit can be an exhilarating journey to improved fitness, strength, and overall well-being.
Should I Join CrossFit?
Joining a CrossFit gym is a significant commitment, both in terms of time and finances. By understanding CrossFit membership costs and exploring the benefits offered by this unique fitness program, you're better equipped to make an informed decision about your fitness journey. Remember that while the cost of CrossFit may vary depending on your location and preferences, the benefits of personalized training, small class sizes, and a vibrant fitness community can make it a worthwhile investment in your health and well-being. Whether you're aiming to enhance your strength, increase your cardiovascular fitness, or simply find a supportive fitness family, CrossFit has something to offer.
How to Contact CrossFit?
You may get in touch with CrossFit using these social platforms:
For more information about Crossfit, visit their official website.
CrossFit Promo