2023. Prices may vary by location and are updated frequently.
Item
Price

CrossFit

Ask about our discounts for couples, military, students and service employees.

Monthly

Unlimited Membership
$160.00
12-Sessions Per Month (3 days/wk)
$140.00

Adult Classes

Single Drop-In
$20.00
5 Class Punch Card
$85.00
10 Class Punch Card
$150.00
NEW! Remote Athlete
$40.00

Kids Classes

1 Child (Monthly)
$50.00
2 Children (Monthly)
$80.00
3 Children (Monthly)
$100.00

Personal Training

Personal Training (Per Session)
$60.00

Sports Specific Training

Monthly Rate available upon request for larger groups.

Individual Athlete (Per Session)
$50.00
2 Athletes (Per Session)
$40.00
3 or more athlete (Per Session)
$30.00
Disclaimer: PriceListo gathers actual pricing information from sources such as on-site visits, business websites, and phone interviews. The prices reported on this webpage derive from one or more of those sources. Naturally, the prices reported on this website may not be current, and may not apply to all locations of a given business brand. To obtain current pricing, contact the individual business location of interest to you.
CrossFit prices provided by
PriceListo
.
About CrossFit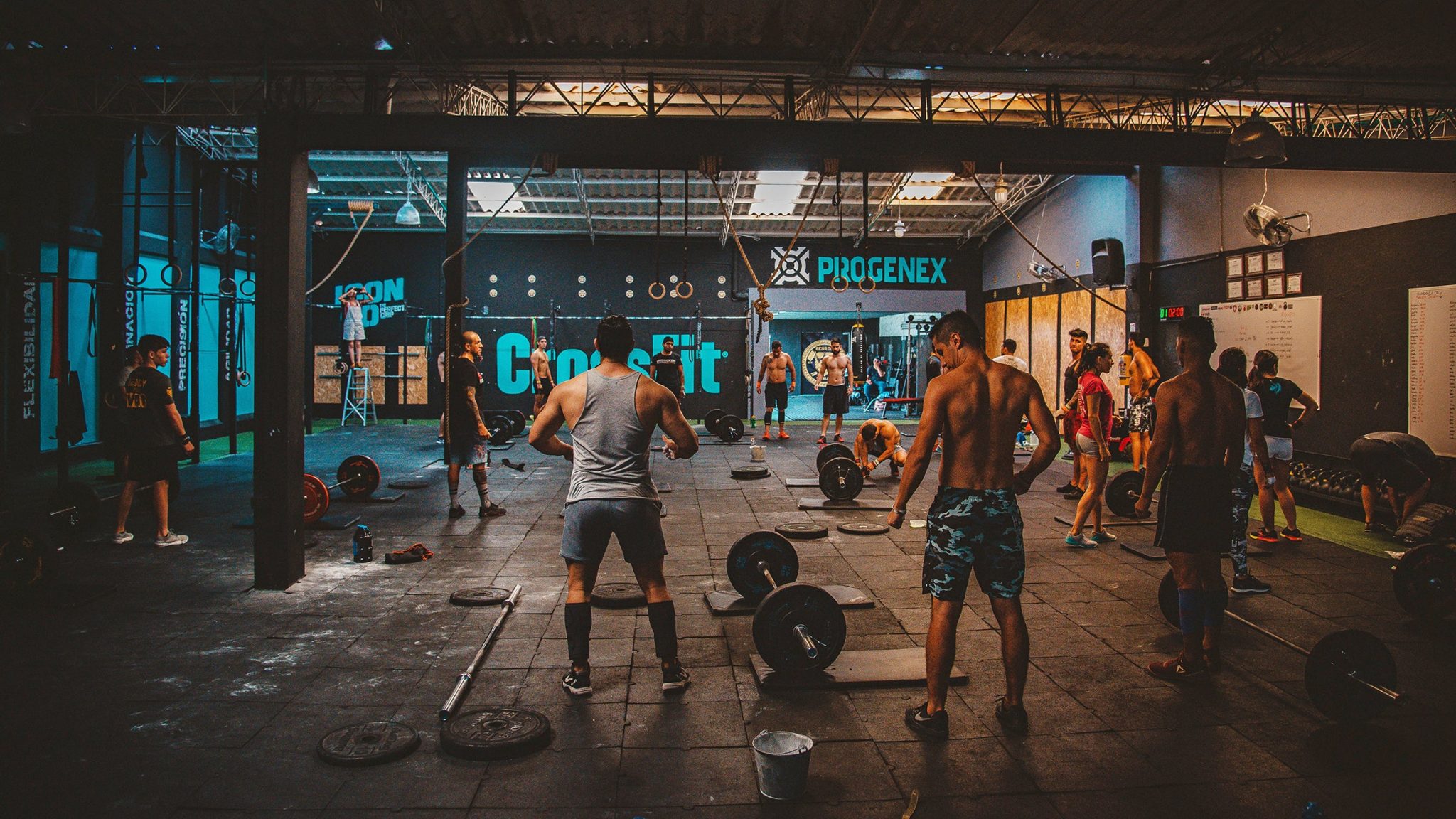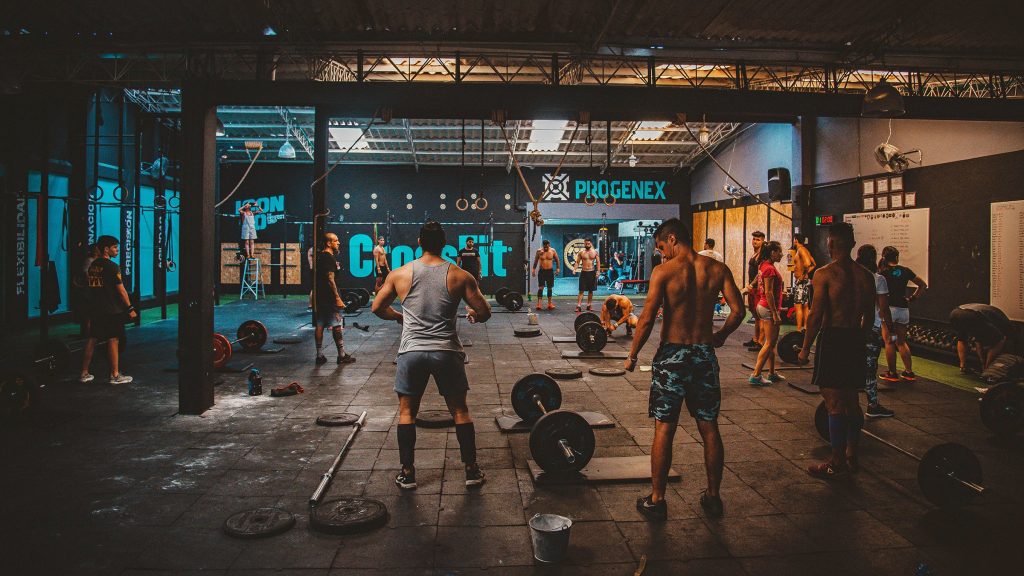 CrossFit fans call their gyms "boxes", and you can find thousands of box gyms all over the world. The US has lots of them, with about 5,200 boxes. At one point, there were 7,000 box gyms in the US, but the Covid pandemic affected the fitness gym industry sorely and closed down lots of gyms due to the lockdowns and social distancing rules.
There are also 4,000 boxes in Europe, along with hundreds of gyms in South America, Africa, Asia, and Australia.
Despite the pandemic, there are still millions all over the world who practice these movements and do these workouts. And you can be one of them.
What is CrossFit?
This is a type of high intensity interval training (HIIT) with a rather competitive approach to fitness. You do a lot of functional movements done at full-blast levels, to boost your strength and conditioning.
But many of these movements aren't actually all that unfamiliar to most people. They're the type of movements you do as you go about your day. They include pushing, pulling, and squatting.
Lots of CrossFit workouts use versions of weight lifting, pushups, and squats for a specific amount of time, so you can build up your muscles. It's a bit different from traditional workouts that specify the number of reps you have to do over a period of time.
The emphasis with CrossFit is on the factors of load (weight), distance, and speed. These factors combine to help you enhance your power. With CrossFit workouts, you may have to work with a rather wide range of gym equipment. These can include plyo boxes, rings, speed ropes, medicine balls, rowers, bikes, and kettle balls.
CrossFit members are asked to do the recommended "workout of the day" (or WOD for short). You can find these daily workouts on the CrossFit website, and the information is actually free. You even get a glossary to help explain some rather esoteric CrossFit terms.
Then you can also check out the site's FAQ section, where there's a section that recommends places where you can do workouts that are appropriate to your skill level. That's one of the main advantages of CrossFit. It can be scaled and modified for all skill levels, so you can tailor your workouts to match your skill level and to help you meet your particular fitness goals.
Is CrossFit for You?
This is always a relevant question when it comes to particular types of workouts, and it may seem at first that CrossFit may be too challenging for some people. But according to CrossFit fans, that's not really true. Since CrossFit is customizable, it can be adapted to all ages and skill levels.
That's why there are also CrossFit classes for kids. Many CrossFit fans say that the classes are great for adolescents. The older kids can develop proper motor skills and boost their coordination and balance.
These improvements aren't just helpful for when they develop an interest in a particular sport, but will also help greatly in their day-to-day activities. In addition, kids can also develop habits that lead to a healthier lifestyle.
Among the fundamentals principles of CrossFit is that people's physical needs are actually very similar. They just differ by degree. A person, for example, may expect to pick up something from the floor, get up on the floor, or carry around various bags. These are common activities for everyone, whether you're 25 or 65 years old.
This is why the CrossFit workouts are somewhat similar for everyone, regardless of their age. They're being trained to do various daily tasks more easily.
CrossFit also uses the spirit of competition and sports. The CrossFit gyms like to use contests and post the names of winners online. This isn't for reward, however. It's for motivation. If you're a person who's motivated to become better because you want to be ahead of the others, then CrossFit is a great fit for you.
Potential Hazards
The high-intensity level needed for CrossFit workouts is no joke. It's absolutely serious, which means there's a definite risk of injury. One study even found that about 1 out 5 CrossFit members will experience an injury at least once while doing CrossFit workouts.
That's rather high, so you will have to be very careful and mindful of all the safety rules. In many cases, the injuries occur later in the workout, when you might be fatigued. That will alter your form, and then the load you're dealing with will be shifted to areas in your body that wasn't supposed to deal with the weight.
You can minimize the risk with these simple rules:
Pick an experienced coach. This is crucial, especially for newbies. While all coaches go through training, experience counts for a lot.
Make sure your classes are suited to your skill levels. You shouldn't do advanced classes when you're still a newbie. That's just a bit too dangerous.
Always be aware of your form. Improper form is often the cause of CrossFit injuries.
Final Words
It's true that CrossFit gyms also offer online courses. But that may be best left for more advanced CrossFit members. If you're new to CrossFit, then it's best that you also get a personal trainer to make sure you're always doing the right form properly. This not only makes for a more effective workout, but it's safer as well.
In addition, the CrossFit boxes are where you'll find all the equipment you'll need!
For more information about Crossfit, visit their official website.
CrossFit Promo
CrossFit FAQ
How much is CrossFit per month?
Unlimited Membership (Monthly) – $160.00 per person.
How much are CrossFit kids classes?
1 Child (Monthly) – $50 per child.
2 Children (Monthly) – $80 per child.
3 Children (Monthly) – $100 per child.
What are CrossFit games?
This is annual competition that's been held since 2007 every summer, where the participants compete for the grand prize of $250,000. During the Games the participants have to engage in workouts that are revealed only a few hours before the event takes place. In other cases they're asked to perform workouts not part of the usual CrossFit routine, including softball throws and swimming.
How much are CrossFit classes?
Single Drop-In – $20 per person.
5 Class Punch Card – $85 per person.
10 Class Punch Card – $150 per person