2023. Prices may vary by location and are updated frequently.
Item
Price

Trial

30 Day Trial

Initiation Fee (One Person) (Trial)
$0.00
Trial Fee (One Person) (Trial)
$30.00

Monthly Memberships

Cardio Only

Initiation Fee (One Person) (Cardio Only)
$0.00
Monthly Fee (One Person) (Cardio Only)
$49.00
Cancellation Fee (One Person) (Cardio Only)
$0.00

Unlimited Cardio with 12 High-Intensity Strength Sessions

Initiation Fee (One Person)
$0.00
Monthly Fee (One Person)
$319.00
Cancellation Fee (One Person)
$0.00
Disclaimer: PriceListo gathers actual pricing information from sources such as on-site visits, business websites, and phone interviews. The prices reported on this webpage derive from one or more of those sources. Naturally, the prices reported on this website may not be current, and may not apply to all locations of a given business brand. To obtain current pricing, contact the individual business location of interest to you.
Koko Fit Club prices provided by
PriceListo
.
About Koko Fit Club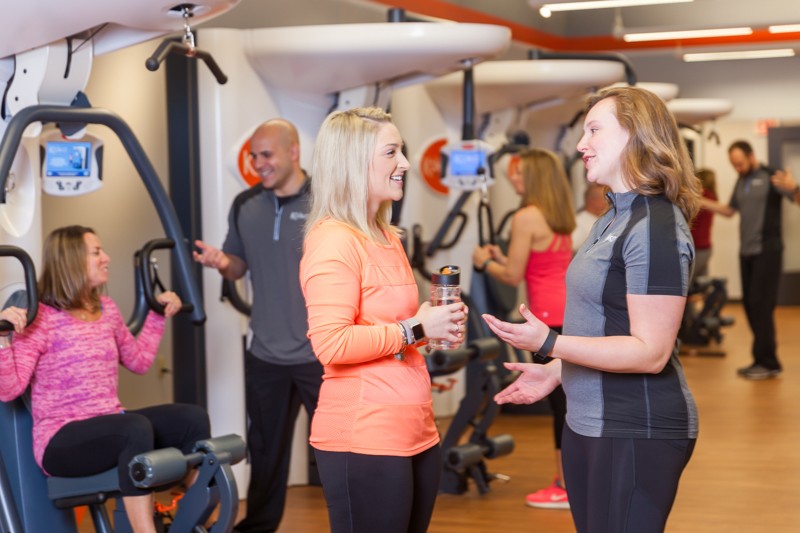 Koko Fit Club's founders started their company due to personal reasons. As parents, they wanted to make sure they live long healthy lives to witness their son grow up.
This focus on their health and wellness and concern for their children makes Koko Fit Club unique from the many traditional gyms in the world.
Koko Fit Club prides itself with being the "first and only gym to combine technology and individualized coaching." In other words, a more personal and more advanced approach to professional coach-guided training.
How to Join Koko Fit Club
The Koko Fit Club membership process starts at their website. Interested customers first select the state they're in, and the website will show all the Koko Fit Clubs near the area.
Each of these locations have their own website and contact number. For example, the Lakewood branch in Florida encourages customers to call them first. N
No annoying forms will be filled out as all of the processes revolve around making sure the members are addressed on a personal level. It's what makes Koko Fit Club different from other gyms.
Guest Pass Information
Koko Fit Club also offers a free trial for new customers. Claiming the guest pass does involve filling out a form, but it only requires a name, phone number and an email.
The guest pass allows new customers to take advantage of a personal consultation, strength training and conditioning, and HIIT. This offer may vary depending on the Koko Fit Club location.
Perks of Being a Koko Fit Club Member
What makes Koko Fit Club unique from other gyms is the use of advanced technology coupled with expert fitness coaches. But there are other exciting things to look forward to when joining Koko Fit Club.
Shorter Workouts
Koko Fit Club helps its members gain the most out of their workouts. While many veteran gym-goers would say it's impossible to get faster results in such a short amount of time, it's entirely possible with Koko Fit Club.
The difference to be taken note here is that each member has their own personal trainer. Aside from the motivation the individual gets, they also are able to perform exercises faster, and more accurately.
Coupling that with advanced nutritional planning, weight loss (or weight) gain is not a difficult thing to accomplish. Members only have to spend three sessions a week before seeing visible results.
Progress-Oriented Exercises
Koko Fit Club is unlike any other gym or fitness studio. Members can see their progress REAL-time. Koko Fit Club's use of technology gives individuals direct feedback on their activities.
Most gyms only have this feature on stationary bikes or treadmills (e.g. anyone can set a distance walked or jogged on a treadmill) but Koko Fit Club applies this visual feedback to almost all of their machines.
For example, a Koko Fit Club member can see the speed and completion of a single rep when they're doing lat pull downs or presses.
This visual feedback has two functions: it gives individuals a minute, motivational boost, and at the same time, it shows them if they're doing the exercise correctly.
All of this data is compiled into a report that's shown and explained by fitness coaches to the Koko Fit Club members.
Numbers are organized into charts and graphs that will tell if a member is reaching their goals or not. Most of the time it's the former, as Koko Fit Club is committed to providing their members the promised personal training they've paid for.
Top-of-the-Line Fitness Equipment
First-timers to Koko Fit Club won't see racks of free weights lying around, much less bars or various types of metal handles to stack metal plates on.
Instead, members will see machines (almost hospital-like) that are designed to help individuals perform workouts.
These are almost fail-proof, and if a member is having difficulty understanding how to use the equipment, a certified coach will assist them with using it.
Beginner-Friendly Atmosphere
No daunting weights, and no steel in sight. No mirrors either. Koko Fit Club ensures individuals enter their fitness club with only one thing in mind: to workout.
Even if the member doesn't have any experience when it comes to using gym equipment, they will only need to listen to the prompts and instructions shown on the screen. All of the equipment has screens, and all members are also issued mp3 players for audio instructions.
This creates a busy yet quiet atmosphere. Everybody is focused on working out, so beginners (and even everyone) can throw their anxiety out the window.
Changes Since COVID19
Koko Fit Club is still a fitness health club, and as such, is subject to government mandates. Many fitness studios have announced temporary or permanent closure.
There still are several Koko Fit Club locations that allow for physical visits but there are policies in place to reduce coronavirus transmission.
This means that each Koko Fit Club will have its own set of rules regarding the use of face masks, social distancing, and sanitation procedures. Members can call their local Koko Fit Club for more information.
If you want to learn more information about Koko Fit Club, visit their official website.
Koko Fit Club Promo
Koko Fit Club FAQ
How much is unlimited cardio at Koko Fit Club?
Unlimited Cardio with 12 High-Intensity Strength Sessions: Monthly Fee (One Person) – $319.
How much is Koko Fit Club membership?
Actually, amount of fees depend on the location or state as well as membership type that you opt to get. You might want to consider trying out a session, and if you decide to become a full pledged member, the rate is $30 to $49 a month.
How much is cardio only membership at Koko Fit Club?
Monthly Fee (One Person) (Cardio Only) – $49.00.