2023. Prices may vary by location and are updated frequently.
Item
Price

Weekly Membership

Individual Member

Per Week

Initiation Fee (Individual Member)
$0.00
Weekly Fee (Individual Member)
$14.95
Cancellation Fee (Individual Member)
$0.00
Lock-In Contract (Individual Member) (No)
$0.00

Mate Rate

Per Week

Initiation Fee (Mate Rate)
$0.00
Weekly Fee (Mate Rate)
$12.95
Cancellation Fee (Mate Rate)
$0.00
Lock-In Contract (Mate Rate) (No)
$0.00
Disclaimer: PriceListo gathers actual pricing information from sources such as on-site visits, business websites, and phone interviews. The prices reported on this webpage derive from one or more of those sources. Naturally, the prices reported on this website may not be current, and may not apply to all locations of a given business brand. To obtain current pricing, contact the individual business location of interest to you.
Jetts Fitness prices provided by
PriceListo
.
About Jetts Gym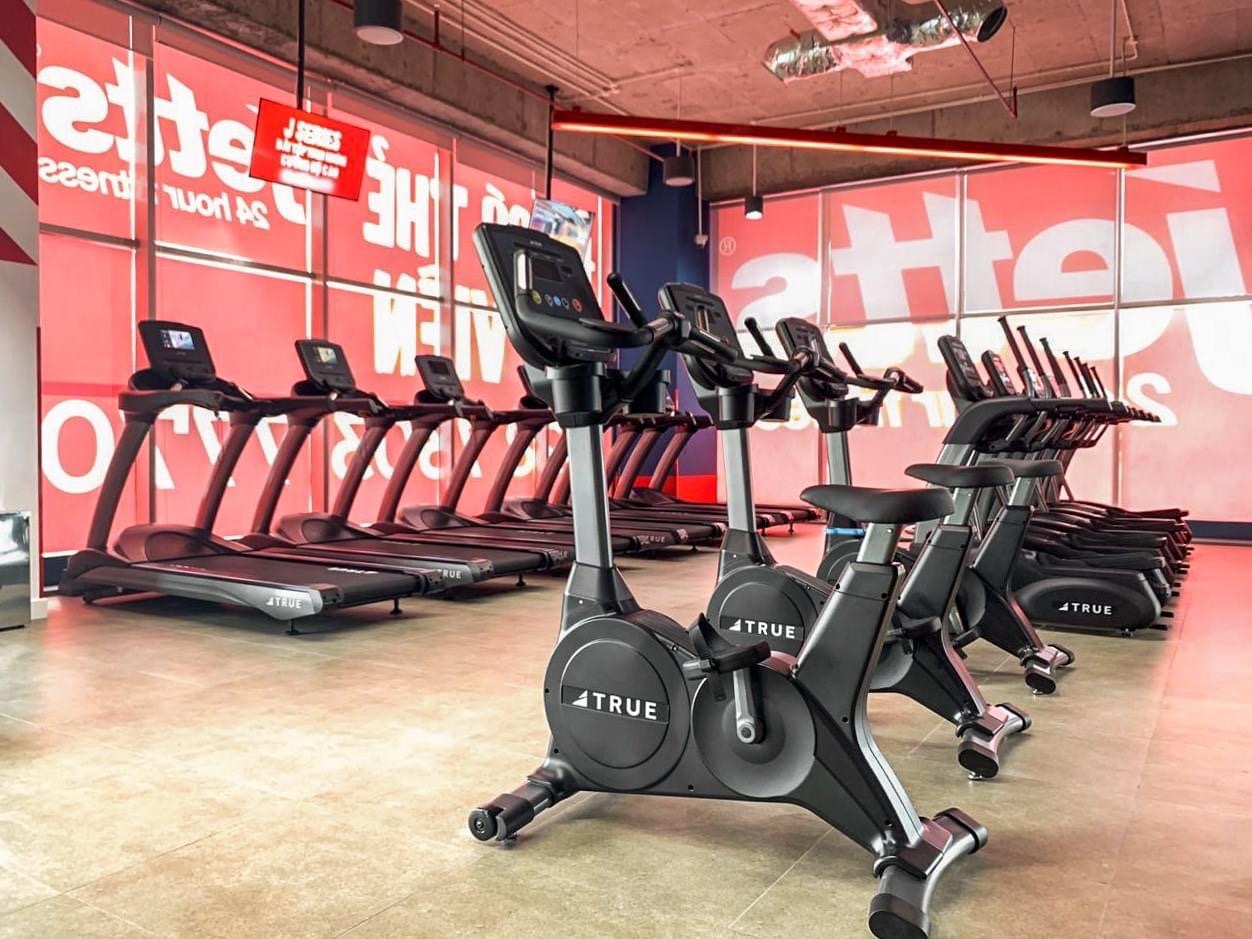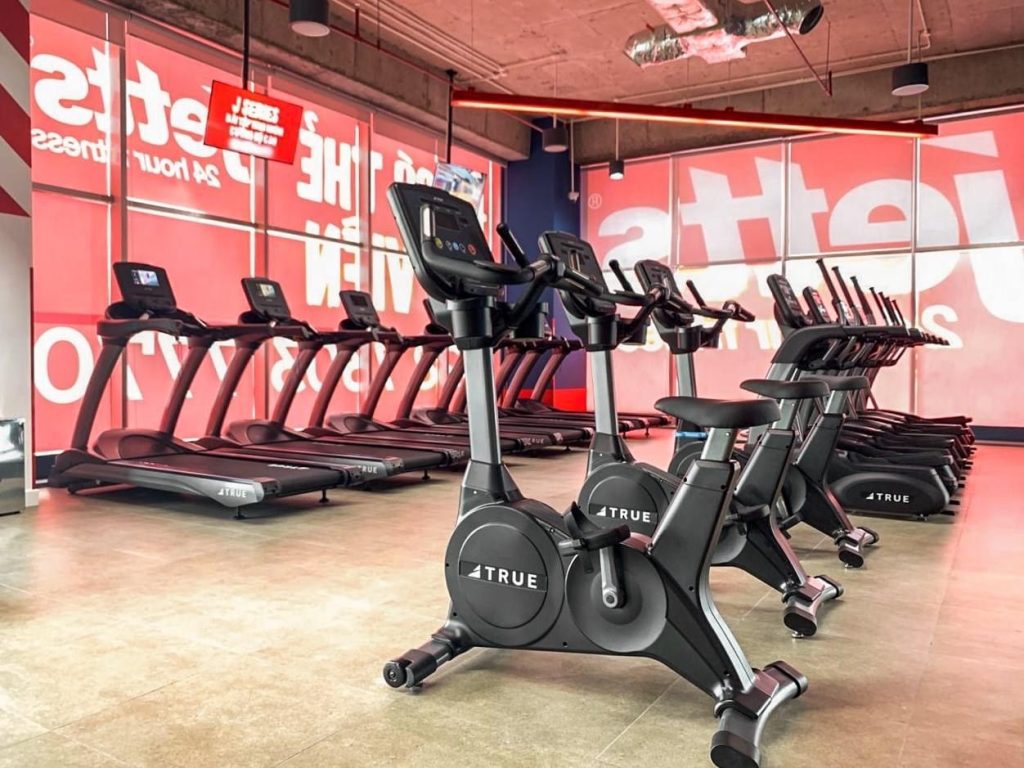 There's a good reason why Jetts Gym was rated as Australia's second fastest growing business a decade ago. Fitness is an aspect of everybody's lives that should be considered a long-term investment – Jetts Gym has made it more affordable and accessible for everyone to fulfill their fitness goals.
Today, Jetts Gym is spread all over the world. They have over 280 gyms in countries from Asia, Europe, and all the way to the US.
How to Join Jetts Gym
Thanks to Google search, most customers won't have to worry about visiting the wrong Jetts Gym website. However, most Jetts Gym websites will prompt individuals to select the location first.
They will be asked if they're returning members or new joiners. From there on, it's just a matter of filling out forms. Customers have to wait for Jetts Gym staff to contact them via email or phone, then payment will be discussed later.
Guest Pass Information
There's good news for everyone: Jetts Gym has a trial pass! To get the trial pass, customers can visit the website, fill out a form and wait for the Jetts staff to contact them.
Obtaining the trial pass would include completing a guest tour of the nearest Jetts gym. The trial pass gives members access to the gym facility for 7 days.
Perks of a Jetts Gym Membership
The reason why Jetts Gym was highly-successful in its early days is the 24/7 access to high-quality gym equipment and related facilities.
Other than that, Jetts Gym has a multitude of features available to help their customers achieve their fitness goals for 2022. Here's a few of these perks:
No Contracts
Yes! Jetts Gym doesn't force their members to sign a yearly contract. It's a financially-sound decision for customers to sign up to Jetts to start their fitness journey.
The membership fee gives members access to their facilities, virtual resources, and quality personal training. Although they have a premium (plus) membership, the basic membership has the basics covered.
For membership questions, Jetts' club managers have all the information to answer FAQ's from interested customers.
Customers can also refer to the emails Jetts sends to their would-be members. Signup to Jetts also means access to ANY of the 280 other gym locations. That's a membership worth signing up to!
Jetts Member App
Jetts made sure their members could workout in the comfort of their homes, especially since the pandemic limited gatherings and businesses from operating.
The app is available for download on both Google Play and the App store. Existing members only have to use the email associated with their Jetts account – there's no need for repetitive signups.
The Jetts Member app is convenient: there are loads of workout plans available, content ondemand provides members a step-by-step guide for either home workouts or in-gym routines.
Classes for HIIT and free weights, as well as scheduling options and a club locator are some of the features members can discover in the app.
For premium members, they will have access to the JSeries HIIT training. The JSeries is Jetts Fitness' custom HIIT workouts designed to achieve fast and effective weight loss outcomes.
Cardio Machines
Jetts gym provides its members quality cardio machines to help them burn calories.
While it's true that outdoor runs have more benefits than using treadmills or stationary bikes, outdoor runs are unlikely, with the pandemic still posing a significant health risk.
Cardio machines are the best warmup equipment prior to lifting weights. Stationary bikes also provide the same cardiac exercise without significant joint impact. There are several other types of cardio machines available at Jetts gyms, and members only have to go there to try it out.
Functional Training Zones
Most Jetts gyms locations have a dedicated functional training zone. This is akin to an open space for gymnasts where they can perform body exercises like squats, pushups, kettlebell exercises, and many other types that don't rely too much on machines.
It's where most people start off when they come into the gym. This place is for warmups and cooldowns, as well as for small group classes.
Small Group Classes
Jetts Gym is focused on giving their customers full-attention to help them become the best version of themselves, at least, physically.
Jetts Gyms have small group classes to help them feel motivated, and at the same time, given enough attention for minor corrections when they perform exercises. It's also convenient since smaller group classes perform exercises accurately and significantly better compared to large exercise classes.
Updated Policies on COVID19
All of Jetts gyms are operating with policies based on government guidelines. As of February 1, 2022, gyms in the 5 regions of Australia are operating 24/7. As for face mask usage, these will be decided per state.
However, standards will be in place for frequent cleaning, social distancing, and other necessary policies relevant for reducing the risk of coronavirus transmission. Members can check either the app, Jetts website, and their social media channels for updates.
Jetts Gym has an ongoing promotions so you might want to check out their official website for more information and to answer any other questions that you may have.
Jetts Gym Promo
Jetts Gym FAQ
How much is Jetts gym membership?
As an individual member, you can have gym access to all 250 sites worldwide and pay only $14.95 per week. On the other hand, if you want to save money and work out with a mate, you can avail the mates rates which is only $12.95 per week.
How much are Initiation Fees at Jetts gym?
Initiation Fee (Individual Member & Mate Rate) – $0.00 per person.
What are Jetts gym benefits for members?
One of the main selling points of Jetts Gym is the fact that they have no lock-in contracts so their members do not feel pressured to stay with them just because they have to continue paying. The no lock-in can be availed through their Freedom Direct Debit membership.