2023. Prices may vary by location and are updated frequently.
Item
Price

Monthly Membership

One Club Access

Initiation Fee
$29.99
Monthly Fee
$14.99
Due Today
$44.98

Yearly Membership

One Club Access

Initiation Fee
$29.99
Yearly Fee
$159.99
Due Today
$189.98

To Find Closest Bally Total Fitness
About Bally Total Fitness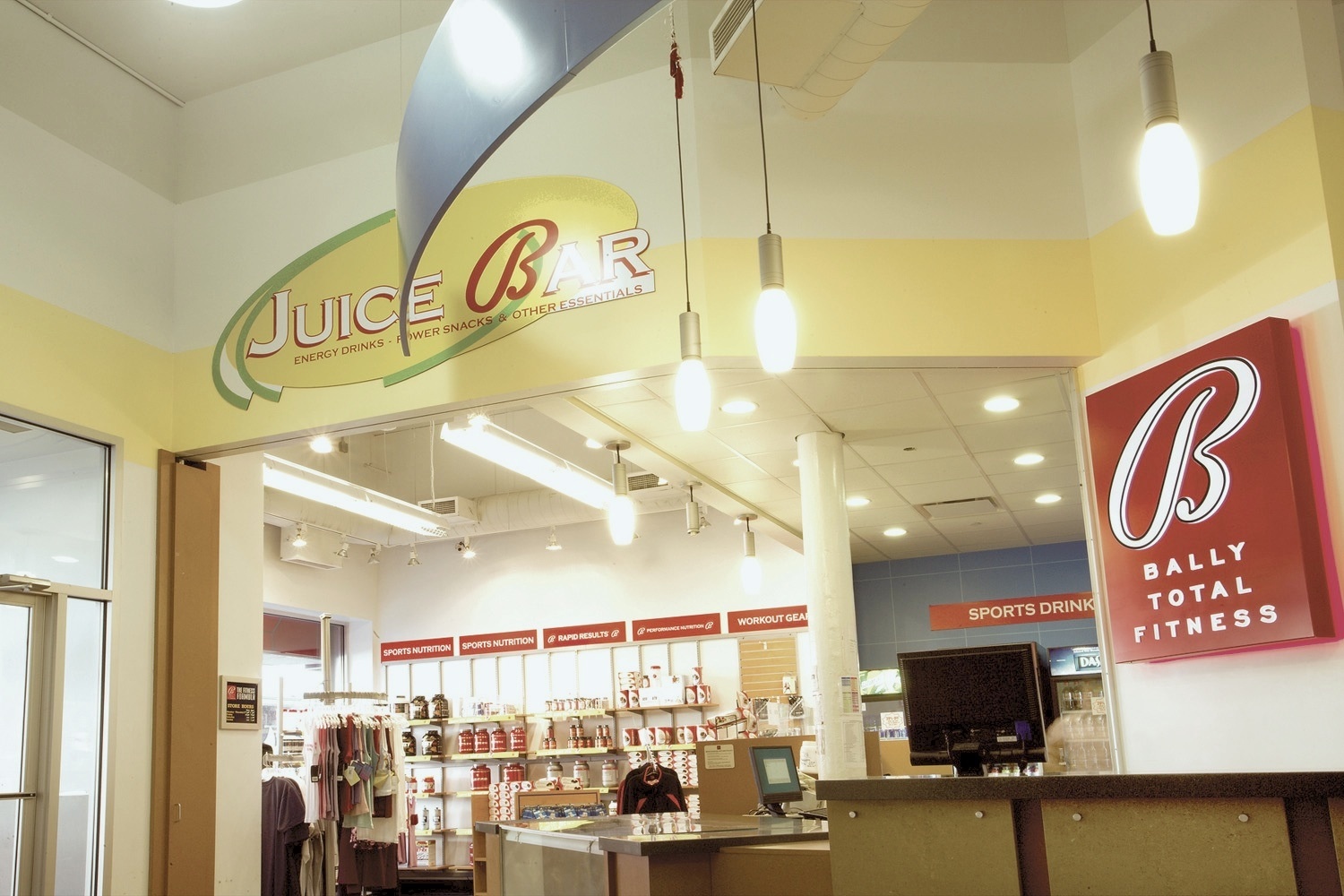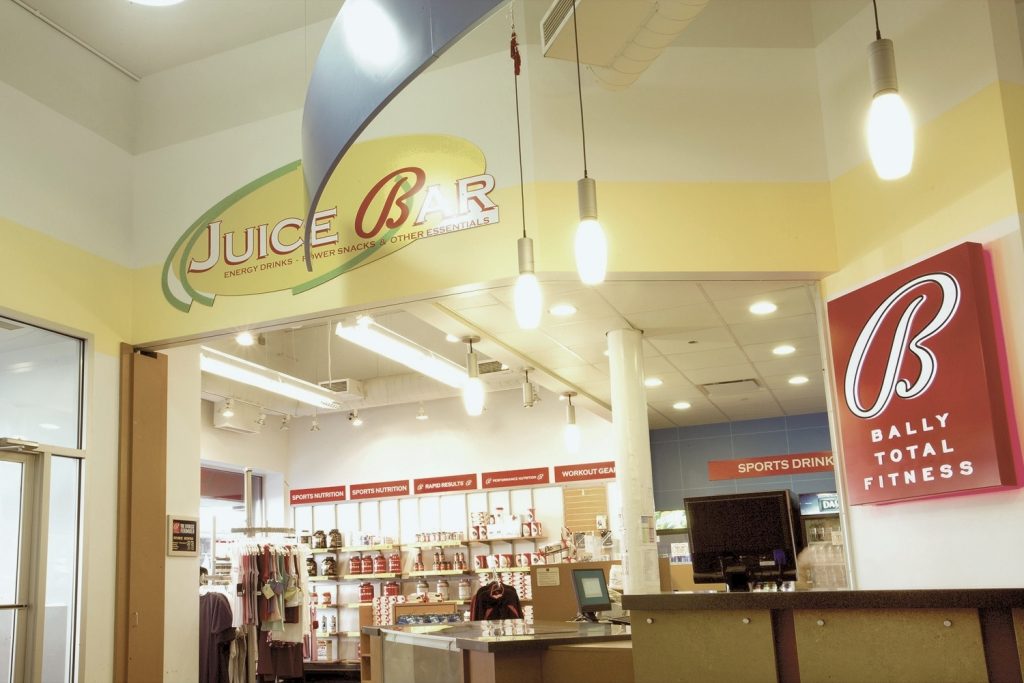 Why are you reading up on Bally Total Fitness? It can't be because you're doing research to see if you should join a Bally Total Fitness gym. That's impossible, since there's no gym by that name. At least, not anymore.
Perhaps you're doing a historical retrospective on failed fitness gym brands. If that's the case, then Bally Total Fitness is a great example of how even a seemingly successful brand at the top of the industry can fall off the top so quickly.
The Rise of Bally Total Fitness
The history of Bally Total Fitness started out in 1983. That was when Bally Entertainment (which manufactured slot machines and arcade games) bought Health and Tennis Corporation of America. It also purchased Lifecycle, which made exercise bikes. The company set up a new division for these new purchases.
By 1987, Bally was already the largest owner and operator of fitness centers in the entire world. And it still grew larger, expanding with additional purchases of the American Fitness Centers and Nautilus Fitness Centers. The Bally Total Fitness brand was established in 1995 to consolidate all the different brands they purchased.
By 1995, Bally Total Fitness was the largest owner and operator of health clubs in the whole world. They owned 325 health clubs spread out over the US and Canada. In 1998, it was spun off from the parent company and it was even listed at the NYSE.
And still the Bally Total Fitness brand grew bigger. By 2007, it had about 400 facilities in 29 states, along with locations in other countries such as China, South Korea, Canada, and Mexico.
The Fall of Bally Total Fitness
One of the main reasons for the fall of Bally Total Fitness is that the company couldn't seem to manage its debts. At the time of its IPO, it was already $300 million in debt. Its debts would climb up to $761 million, prompting the first filing for bankruptcy. It didn't help that the stock price came down from a high of $37 per share to just $0.37 over a span of 10 years.
Over the years, the brand would then sell off various facilities for enough money to pay off the debts. One of the most notable sales was the sale of 171 clubs in 2011, for the sum of $153 million. But that didn't really help in the long run. The last Bally location closed down in 2016, and it became totally defunct as a fitness club brand.
It also didn't help that throughout its run, Bally Total Fitness has been targeted by many complaints from consumers over its billing practices.
In 1994, the brand had to pay $120,000 to settle FTC charges for illegal practices for billing, cancellation, refund, and debt-collection.
In 1997, the Bally Sucks website was born. This website published various complaints from bally customers.
From 1999 to 2004, more than 600 customers complained to the NY Attorney general's office, resulting in an investigation and the agreement of Bally Total Fitness to reform its sales practices.
In 2004, several customers also alleged that they were misled into signing loans, due to documents using confusing language.
Also in 2004, Bally also revealed that their accounting policies was under investigation from the U.S. Securities and Exchange Commission. The US Justice Department joined the investigation in 2005. As a result, Bally was forced to restate its financial statements for 1997 through 2003.
In 2008, the SEC filed financial fraud charges against Bally. The SEC alleged that Bally overstated its originally reported stockholder's equity by roughly $1.8 billion in 2001, thereby inflating it by more than $340%. The brand, according to the allegations, also underestimated its 2003 net loss by $90.8 million. This was a reduction of 845%.
In 2010, the Texas Attorney General also announced that Bally Total Fitness mailed over 11,000 fake past-due notices to former members.
Final Words
It seems shocking that a hugely successful chain of fitness center would meet such an ignominious end, but that's what happened to Bally Total Fitness. Exactly why did it fail?
Plenty of theories abound. Many say it was a bad combination of too much debt, along with various global economic crises over the years. It didn't help that throughout its history, it has been the target of too many consumer complaints regarding its billing practices.
Some hold up the fate of Bally Total Fitness as an example of what happens to a company when people no longer trust the brand reputation. Sure, it grew huge. But it was only temporary. Many other fitness centers should examine what happened to Bally Total Fitness, so they can make sure that what happened to that brand won't happen to them!
For more information about Bally Total Fitness, visit their official website.
BALLY TOTAL FITNESS PROMO
Bally Total Fitness FAQ
How much is Bally Total Fitness?
The membership fees vary according to the location and the type of membership you choose. On the average the rate is around $15 a month, and for that you get unlimited use of the gym's facilities, and if you're not sure you can opt for a Guest Pass instead.
How much is initiation fee at Bally Total Fitness?
Initiation Fee – $29.99 per person.
What are benefits for Bally Total Fitness members?
Those who enroll in a Bally Total Fitness gym will be able to avail of their various classes where you'll learn from certified personal trainers who will provide customized workout plans for you. In addition to teaching proper training routines, your personal trainer will provide the motivation you need to keep going. However, their motivational tools do not end there as they offer a plethora of cutting edge equipment, lighting, video and audio equipment that will pump up your adrenaline.