Oct, 2023. Prices may vary by location and are updated frequently.
Item
Price

Family Membership

Up to 2 adults, 17 years and older

Initiation Fee (Per Family)
$50.00
Monthly Fee (Per Family)
$64.00
Cancellation Fee (Per Family)
$0.00

Adult Membership

Young Adult (18-29)

Initiation Fee (Per Person) (Young Adult)
$25.00
Monthly Fee (Per Person) (Young Adult)
$29.00
Cancellation Fee (Per Person) (Young Adult)
$0.00

Adult (30 and over)

Initiation Fee (Per Person) (Adult)
$25.00
Monthly Fee (Per Person) (Adult)
$39.00
Cancellation Fee (Per Person) (Adult)
$0.00

Youth Membership

Youth (12-17)

Initiation Fee (Per Teen)
$0.00
Monthly Fee (Per Teen)
$15.00
Cancellation Fee (Per Teen)
$0.00
Disclaimer: PriceListo gathers actual pricing information from sources such as on-site visits, business websites, and phone interviews. The prices reported on this webpage derive from one or more of those sources. Naturally, the prices reported on this website may not be current, and may not apply to all locations of a given business brand. To obtain current pricing, contact the individual business location of interest to you.
YMCA prices provided by
PriceListo
.
About YMCA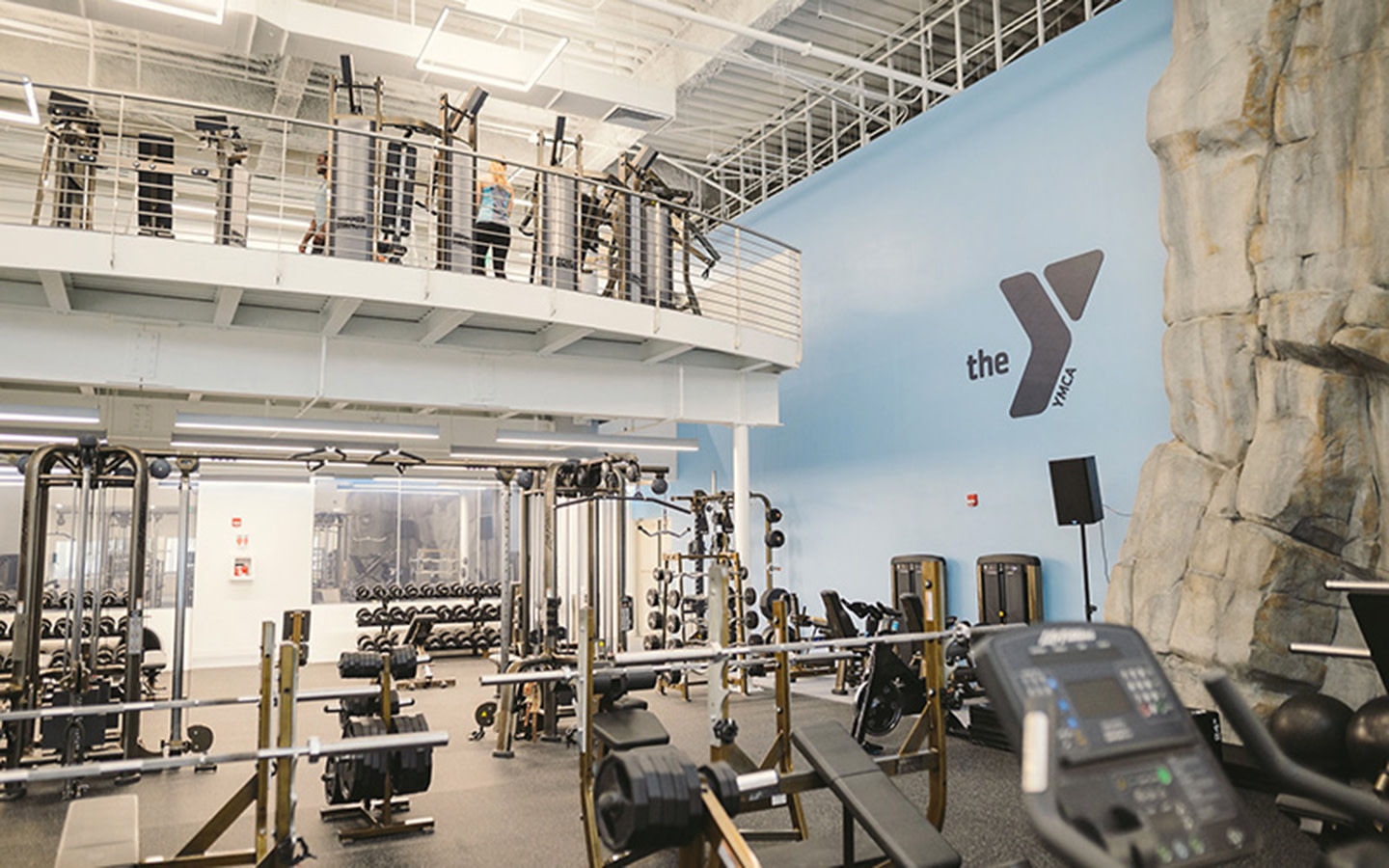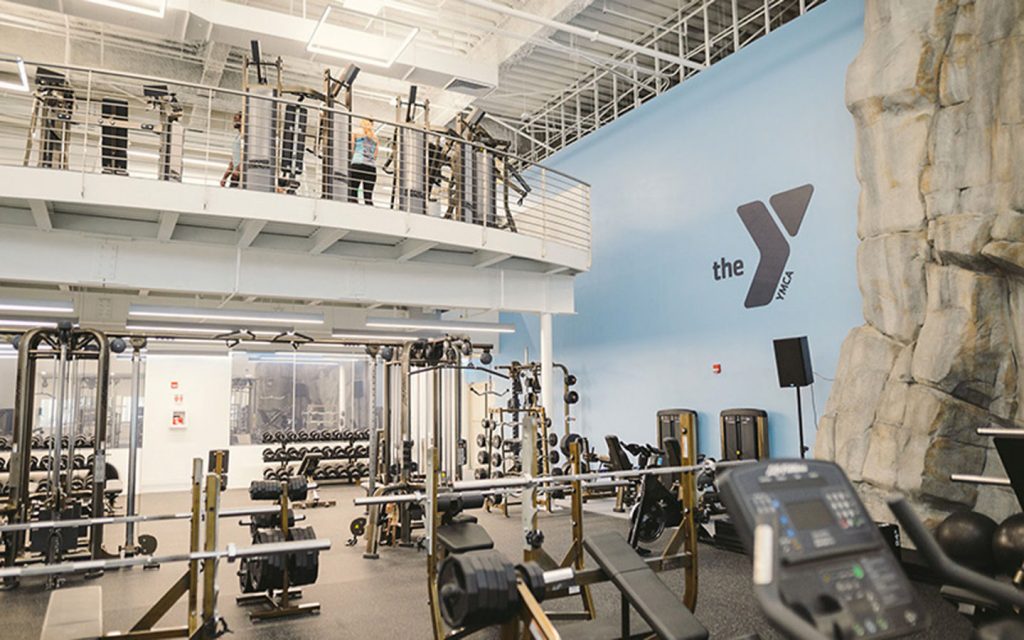 YMCA gyms, also known as the Y, offer more or less the same types of services as other fitness gyms. But, YMCA gyms, on occasion, may be better alternatives.
For those who don't know yet, YMCA stands for Young Men's Christian Association. The YMCA started out with gyms before club room meetings to train "stronger Christian men".
How to Join the YMCA's gyms
Membership to any of the YMCA gyms is easy. There are four tiers available: family, adult, young adult, and teen.
While these tiers may not be functionally the same as the ones offered in other gyms, it has a wider reach. Finance is not an issue, as YMCA also offers a type of financial aid for monthly dues for memberships.
Family Membership
Family membership tiers allow for two adults aged 18 and any number of youths 17 and below. The youths should be in the same household as that of the same adults.
More adults can join the family membership at extra costs. Members who purchase the family tier need to show proof of address to verify the information.
Adult Membership
This is the single-person membership like other gyms offer. The adult has to be 30 years or older. If they want to enroll with another adult, they can opt to upgrade to a family membership.
Young Adult Membership Tier
The Young adult membership tier applies to individuals who are 18 years to 29 years of age. This means they can switch to a family membership if they intend to bring more members into the gym. The Young Adult membership tier upgrades to the adult membership when they turn 30 years of age.
Membership Perks at the YMCA gyms
Some YMCA locations are giving a free month for people who sign up on their website. This is a limited offer only. Customers looking to save one month worth of membership dues can head over to the YMCA gym in question. Here are some of the best things individuals can expect from the YMCA gyms.
Personal Training
Members can opt for one-on-one personal training. Personal coaching has its benefits. It helps beginners understand the why's and how's of a specific exercise.
It also helps them perform exercises with the correct technique on their first time. The availability of personal training varies by location. Members can check with the nearest YMCA gym for more information.
Group Workouts
The YMCA gyms also offer group fitness classes which is perfect for members who have the Family membership tier. The Group Workouts have programs that cater to both young and adults, some of which include dance, cycle, yoga, kickboxing, Pilates, and more.
There are group fitness classes designed for younger kids. Water exercises are available for the elderly as it is considered a low-impact type of activity. The availability of these programs vary by location, so members should check first with the nearest YMCA gyms.
Running tracks, lap pools, and courts
The YMCA gym has various facilities aside from the weightlifting rooms. They have tracks for sprinting and slow jogging. Indoor heated pools are available for anyone wanting a swim during the winter months. Pools are available for both expert swimmers and young children.
Child Care Center
It has become standard for most gyms to have a child care area. For the Y, they have a dedicated room for child care, as well as a Kid Zone program to engage youngsters' minds and bodies.
The Kid Zone has highly competent staff that will keep children entertained and cared for while parents work out. Due to COVID, all child care areas at the Y are closed. Members should contact their local Y to check for more details.
Virtual Training Classes
The Y also has adapted to the changes since the COVID19 pandemic. Group exercises, one-on-one personal training, and hundreds of workouts are available on the app.
Spas and Recovery Areas
The YMCA gyms also have spas and saunas for members. Members and guests can relax at the spa for a maximum of 15 minutes for safety purposes. Children 11 years and younger are not allowed, while ages 12 and older should be with a guardian.
Guest Pass Information
Free passes are available to everyone. Guests accompanied by members can make use of the gym facilities at no cost once every 12 months.
If the guests intend to use gym facilities for one day in the next 12 months, they need only pay $25. Members need to go with their guests, unless the guest decides to sign up for a membership.
Changes Since COVID19
Most gyms have closed since the start of the pandemic to reduce the risk of spreading the disease. But 2022 is a year of a better outlook, and that means businesses are going back.
The Y is committed to keeping its members safe, that's why it has placed some necessary rules. A few of these include wearing a face mask, social distancing, emphasis on handwashing, and banning entry for people who are experiencing symptoms.
For more information about YMCA, visit their official website.
YMCA Promo
YMCA FAQ
How much does it cost to join YMCA?
Initiation fees starts around $25 per adults and its free for Youth memberships (12-17).
How much does a YMCA membership cost?
The membership fees will vary depending on the location, and rates in the United States and other countries are not universal. However, the fee for their fitness centers are usually in the $30 to $50 range, which is right about what you would expect from other gyms around the country.
How much does a YMCA family membership cost?
Family memberships (up to 2 adults, 17 years and older) start around $64 per month plus initiation fee of $50. These prices may vary depending on the location and rates in the United States.
What are benefits of joining the YMCA?
The majority of YMCA has a kids babysitting service so they'll keep an eye on your child as you are working out. As noted earlier, they have aquatic and pool programs that provide you with the perfect place to hang around with friends or learn swimming lessons. All YMCA locations provide a variety of health fitness programs and lessons including dancing, gymnastics, martial arts and more.