Oct, 2023. Prices may vary by location and are updated frequently.
Item
Price

Monthly Memberships

Single

One Adult 18 Years or Older

Initiation Fee (Per Person)
$49.95
Access Card Fee (Per Person)
$20.00
Monthly Fee (Per Person)
$36.95
Cancellation Fee (Per Person)
$0.00

Joint

Two Adults 18 Years or Older

Initiation Fee (2 Persons)
$49.95
Access Card Fee (2 Persons)
$20.00
Monthly Fee (2 Persons)
$51.95
Cancellation Fee (2 Persons)
$0.00

Family

Two Adults 18 Years or Older and Minors

Initiation Fee (2 Persons and More)
$49.95
Access Card Fee (2 Persons and More)
$20.00
Monthly Fee (2 Persons and More)
$61.95
Cancellation Fee (2 Persons and More)
$0.00
Disclaimer: PriceListo gathers actual pricing information from sources such as on-site visits, business websites, and phone interviews. The prices reported on this webpage derive from one or more of those sources. Naturally, the prices reported on this website may not be current, and may not apply to all locations of a given business brand. To obtain current pricing, contact the individual business location of interest to you.
Snap Fitness prices provided by
PriceListo
.
Snap Fitness Easy-to-Follow COVID Guidelines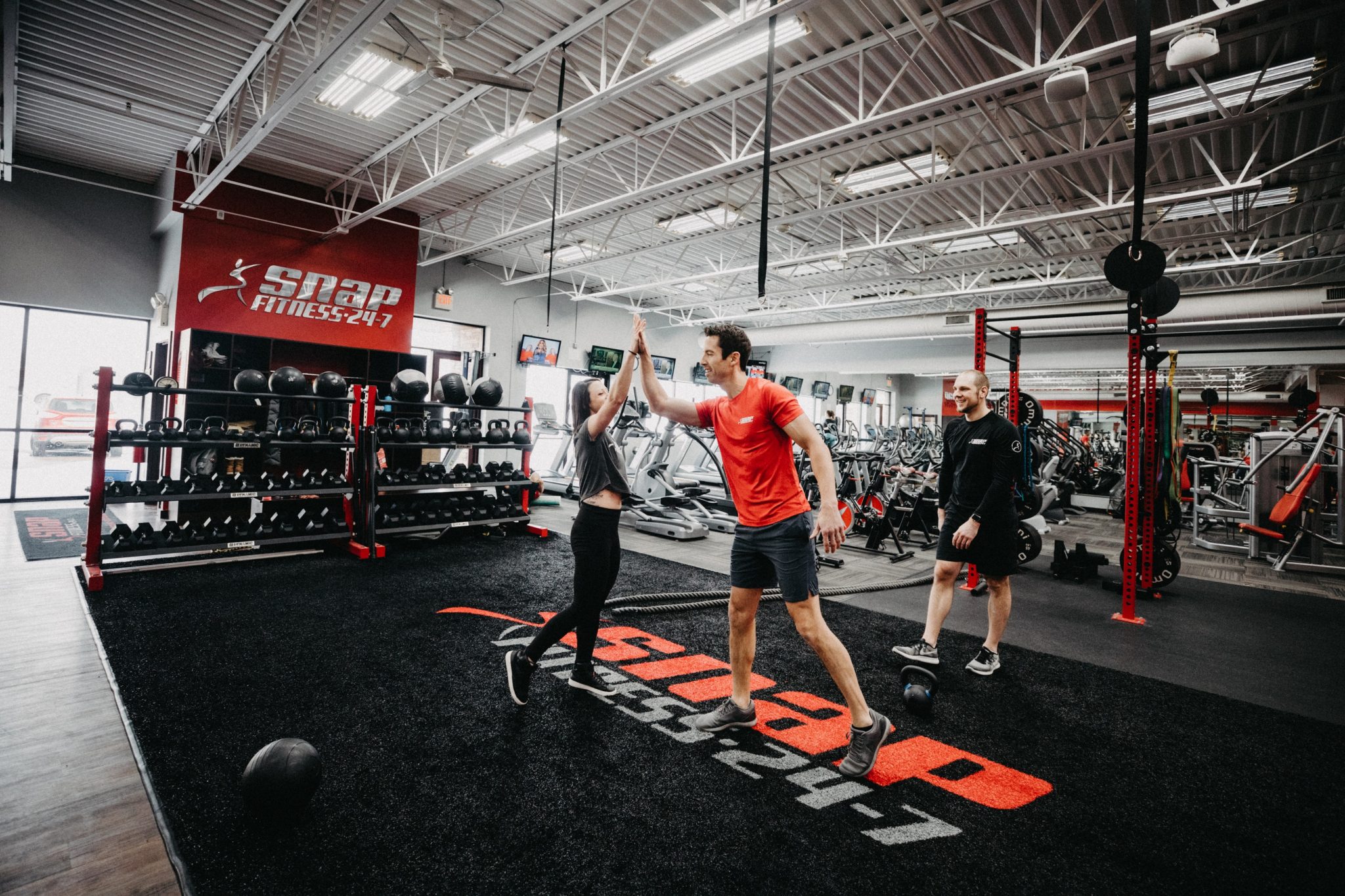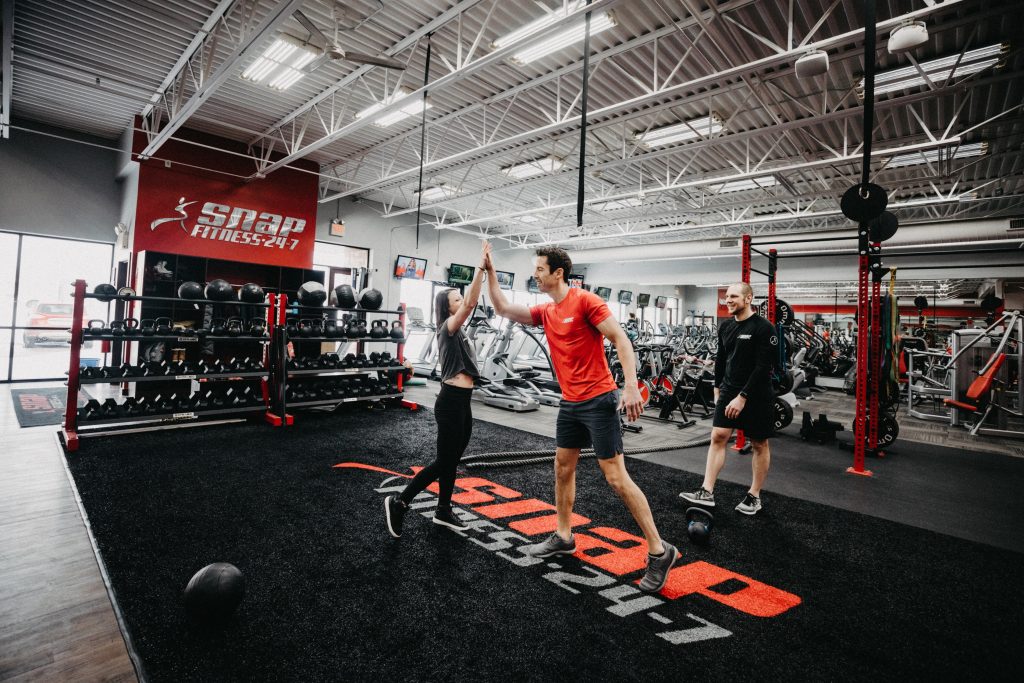 Gyms like Snap Fitness have always implemented policies that ensure member safety, and it goes beyond proper use of gym equipment. Since COVID shut down a lot of businesses particularly in places where overcrowding is a health risk, it's almost impossible to maintain a suitable business model. Even though gyms are struggling, they've maintained government-mandated policies and have updated their procedures to make sure that exercising is still fun and safe.
Snap Fitness is one of the many gyms that have updated their policies regarding gym use for 2022. They have several measures to ensure and protect their members from the recent strains of coronavirus. While the omicron variant of coronavirus isn't as deadly as the first strains, it can cause mild to severe symptoms depending on the strength of immunity of an individual.
Routine Cleaning
Snap Fitness ensures all equipment is clean. All Snap Fitness clubs have routine cleaning daily, and the staff are trained to use and administer clinically-approved cleaning agents to ensure all surfaces are coronavirus free.
During days where gym activity is at its peak, staff will proactively clean "high touch points" or areas where contact with skin is greatest. This helps reduce the risk of transmission of the coronavirus (and all other types of disease causing organisms).
Social Distancing
In addition to cleaning, Snap Fitness also implements social distancing between their members. To ensure two individuals have enough breathing space (also to reduce airborne transmission), equipment is properly spaced. These include benches, bikes, treadmills, mats, and other types of equipment found in the gym.
Social distancing will still be followed for members who have availed of personal training or assistance in the gym. Physical contact will be at a minimum, and the Snap Fitness also allows for virtual one-to-one training scenarios for people who prefer home workouts.
Virtual Classes
Group classes will remain suspended, but virtual group classes will also be offered. The latter will depend on individual clubs, so members should talk to their instructors first.
Most Snap Fitness locations will also include a maximum number of users per gym to avoid overcrowding. Snap Fitness actively posts these restrictions and limitations on any of their social media outlets and on their websites.
Miscellaneous
Snap Fitness doesn't skip out on the research either. They've cleverly included toilet etiquette on their website. This may or may not be a response to the latest research regarding the presence of the omicron variant of the coronavirus on stool samples, and the increased risk of transmission via droplets from the splash created from toilet flushes.
Snap Fitness Promo Codes, Signup and More
Before members can sign up to Snap Fitness, it's worth noting that the fitness brand has an ongoing day pass (or guest pass) for new members. This day pass allows new customers to enjoy the benefits of Snap Fitness offered to currently existing members.
To get the day pass, guests have to first talk with Snap Fitness staff. The guest will sign a waiver and will be given a guest pass to use the facilities at any Snap Fitness location. Members will be charged if they bring guests that don't follow this procedure. Snap Fitness calls guests BFF's (Best Fitness Friends).
Signing up to Snap Fitness is easy. Customers can simply visit their website here and they also get a free promo code. The promo code is a discount to membership, with up to $100 off. This is an extremely good deal, especially if the Snap Fitness location is already offering memberships lower than the average.
While there's no definite average membership price, (given that locations always update their pricing depending on the season), it's always best for members to check with the nearest Snap Fitness location. A branch locator is available on their website where members can simply input their zip code and they will be able to find more than two or three Snap Fitness locations near them.
Membership Holds and Cancellations
For currently existing members of Snap Fitness who have had a change of heart and are reading this for updates, there's good news too! There's an option to freeze or hold a membership, allowing members who have travel plans to put off a month or two off of their monthly dues. In fact, if members want to transfer their membership, Snap Fitness allows that flexibility too.
For the very few who decide to take a break from fitness (probably due to injuries or health restrictions), cancellations are also possible. Members need only call the club or talk to supervisory staff to discuss the requirements and procedures necessary prior to cancellation.
For more information about Snap Fitness, visit their official website.
Snap Fitness Promo
Snap Fitness FAQ
How much is a family membership at Snap Fitness?
Family monthly membership fees start at $61.95/family and that includes two adults 18 years or older and up to three minors ages 14-17 years old.
How much is Snap Fitness membership?
The fees will depend on the type of membership you ask for and the location. On the average though you can expect to pay $36.95 a month for a single membership (18 years and older), and for joint membership (two people 18 and older) the cost is $51.95.
How much does it cost to join Snap Fitness?
Initiation fees start at $49.95 per person.