Oct, 2023. Prices may vary by location and are updated frequently.
Item
Price

Basic Membership

$49.99 Annual Fee

12 Month Commitment or No Commitment

Signup Fee (Basic Membership)
$0.00
Per Person (Basic Membership)
$9.99

Premium Membership

$49.99 Annual Fee

12 Month Commitment

Signup Fee (Premium Membership)
$39.00
Per Person (Premium Membership)
$22.99

More Membership

$49.99 Annual Fee

12 Month Commitment

Signup Fee (More Membership)
$0.00
Per Person (More Membership)
$39.99
Disclaimer: PriceListo gathers actual pricing information from sources such as on-site visits, business websites, and phone interviews. The prices reported on this webpage derive from one or more of those sources. Naturally, the prices reported on this website may not be current, and may not apply to all locations of a given business brand. To obtain current pricing, contact the individual business location of interest to you.
Chuze Fitness prices provided by
PriceListo
.
About Chuze Fitness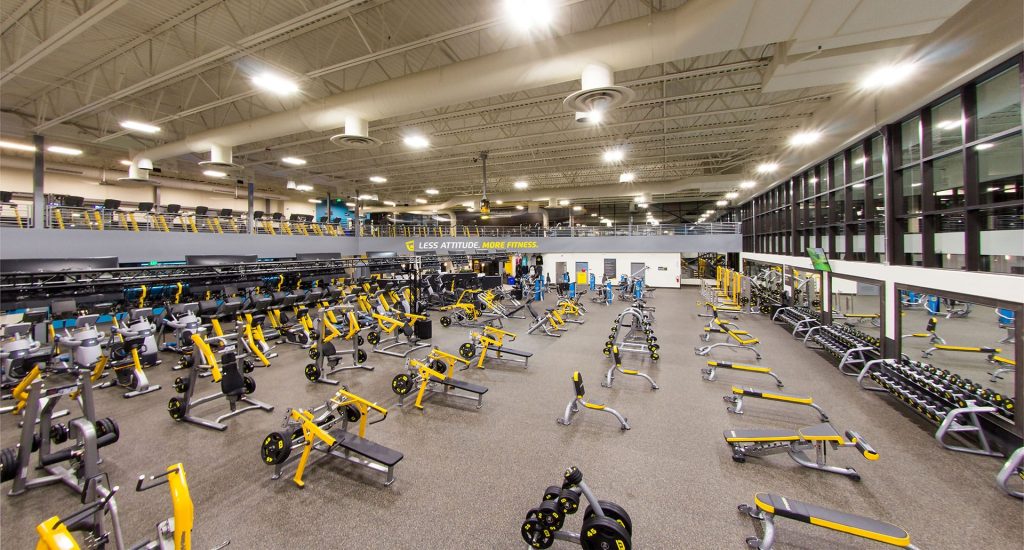 It's actually not so hard to find affordable gyms these days. The problem is that the general rule still applies—you get what you pay for. With a cheap membership deal, you get cheap facilities. You may end up with dirty gyms, too few equipment for all the members, and trainers who may not care about your needs all that much.
But Chuze Fitness is definitely an exception to this rule. They offer several types of membership plans, and the cheapest ones cost less than the price of a movie ticket these days.
Yet somehow, you end up at a gym that feels more like a country club than some rundown, abandoned factory. It's extremely clean and well-equipped, and the trainers are friendly and knowledgeable. It's a deal that seems too good to be true, and we all know how that often works out. Yet somehow, it works here at Chuze Fitness.
Locations
Chuze Fitness is somewhat new, so they don't have that many locations as yet. Still, having 33 gyms is quite respectable. You can find them in the 4 states listed here, along with the number of gyms per state:
Arizona – 4
California – 19
Colorado – 8
New Mexico – 2
Amenities
Despite the affordable membership rates, you sure get a lot for your money:
24-hour operations while fully staffed, 5 days a week.
There's a Kids Club as well for kids up to 12 years old, so they have a fun place to stay and play in while you work out.
The team training here offers the kind of encouragement you'll need so you won't quit. Aside from getting encouragement from the trainer, you also receive support from the group you're training with. You get as many sessions a month as you want, for less money than you'd pay for a single 1-on-1 session with a personal trainer.
If you want, you can get a nice workout in just half an hour with circuit training. It's a way to get some cardio work in, while burning lots of calories.
You'll also get cross-disciplinary workouts with your group exercise classes.
There's a wide range of cardio equipment here, all nice and clean. These include cycles, ellipticals, treadmills, and many more. The stationary cycles are all top of the line and fully adjustable for your size.
When you're on a treadmill, you might find things a bit boring. Some gyms try to solve this by letting you put up your tablet so you can get some sort of entertainment. But at Chuze Fitness, you actually have a huge screen with advanced audio, so you can enjoy a movie with your cardio. There's a schedule posted, so you can work out when they're showing a movie you really love.
There's a Turf Area here with battle ropes, heavy balls, TRX straps, plyo boxes, and agility ladders. You'll have plenty of space to work in.
You won't run out of free weight options, either. You have plenty to pick from, such as dumbbells, benches, curl bars, Smith machines, and many more. Everything is also kept so clean here that Chuze Fitness even claims you can use them as dinner plates.
Classes
The heated studio classes here offer plenty of classes. They include:
a total body workout
aerobic cardio exercise
indoor cycling
core strength training
targeting your lower muscles
increasing your muscular endurance
cardiovascular endurance
burning calories while you dance with Zumba
or increasing your flexibility with yoga
After the Workouts
There's a 25-meter lap pool here, which you can also use for exercising. And then there's a 100-degree hot tub where you can relax and let your pains fade away.
If you get the more advanced membership plans, then you get the HydroMassage for free. This feels so great that some people actually join up just for this feature. You get a great massage in the privacy of your own hydro room, and you can get this massage as often as you want. This sure feels great after a strenuous workout.
You can also relax with the infrared sauna. It offers several benefits, such as detox, skin purification, pain relief, and even weight loss. It's like traditional sauna but without the moist heat.
If you actually prefer the moist heat, then the steam room will be a great choice. It's a great way to relax after a workout, or even after a tough day at the office.
Some people don't just want to be fit. They want to look great as well. It does help that Chuze Fitness also offers a tanning bed (or a tanning booth—your choice) with the more advanced membership plans.
Of course, the locker rooms here are all clean and well-maintained. You have showers and changing rooms as well, so there's no way you have to drive home still sweaty afterwards.
Before you go, you may want to check out the Chuze Blends. They're healthy and delicious, and not all blends can be described that way. You'll get what your body needs after the workout, in flavors that you'll actually like.
Final Words
These days, everyone wants to optimize their money. With Chuze Fitness, you're doing just that. You don't spend much, but you really get a lot of benefits that you can only find in more expensive gyms. With the wide range of amenities and the long list of available classes here, you're really getting a great deal.
For more information about Chuze Fitness, visit their official website.
Chuze Fitness Promo
Chuze Fitness Membership FAQ
How much is a Chuze fitness membership?
Interested individuals can choose from several membership types including a basic plan, premium plan and an more membership plan. The starting price for membership is $9.99 per month, a great value for fitness fans. The membership perks include full access to the gym's facilities and amenities, as well as the wide range of fitness classes.
Signup Fee (Premium Membership) – $39.00 per person.
Premium Membership Monthly – $22.99 per person. (12-month commitment)
How much is annual fee at Chuze fitness?
Annual fee at Chuze fitness is $49.99 per person.