Oct, 2023. Prices may vary by location and are updated frequently.
Item
Price

Memberships

1 Month Unlimited

Initiation Fee (One Person) (1 Month Unlimited)
$0.00
Monthly Fee (One Person) (1 Month Unlimited)
$199.99
Cancellation Fee (One Person) (1 Month Unlimited)
$0.00

1 Month Unlimited Special

Initiation Fee (One Person) (1 Month Unlimited Special)
$0.00
Monthly Fee (One Person) (1 Month Unlimited Special)
$100.00
Cancellation Fee (One Person) (1 Month Unlimited Special)
$0.00

Classes

1 Class
$22.00
5 Classes
$100.00
10 Classes
$190.00
15 Classes
$270.00
20 Classes
$340.00
Disclaimer: PriceListo gathers actual pricing information from sources such as on-site visits, business websites, and phone interviews. The prices reported on this webpage derive from one or more of those sources. Naturally, the prices reported on this website may not be current, and may not apply to all locations of a given business brand. To obtain current pricing, contact the individual business location of interest to you.
Pure Barre prices provided by
PriceListo
.
About Pure Barre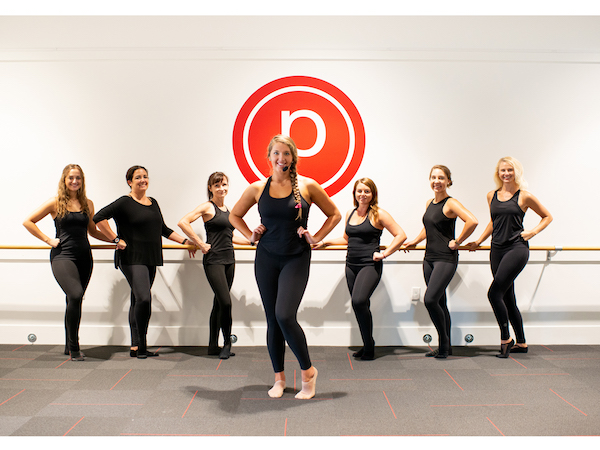 Pure Barre is a fitness brand primarily marketed towards women. Most of their programs are inspired by ballet-studio setups and the involvement of a barre, hence the brand name.
While Pure Barre may have a large clientele composed mainly of women, the company doesn't bar men from joining their classes.
Unlike other fitness gyms that focus heavily on equipment and the quality of their facilities, Pure Barre focuses on class or group workouts. In essence, Pure Barre is a fitness brand that promotes fitness via social interaction. That last sentence might be subjective, but that's what it looks like to newcomers.
Updated Post Covid 2022 Policies
Even before 2022, Pure Barre has set up some safety measures for its members and staff.
Pure Barre is a fitness brand that has heavy emphasis on conducting group classes; the novel coronavirus and all of its variants will severely affect class size and member dispersion. A 6-feet social distancing protocol will be in place. Class size would then be extremely reliant on how big their exercise studios are, while strictly maintaining the 6-feet social distancing procedure.
Members are required to fill out a waiver indicating that they have not been in close contact with anyone showing signs or symptoms of COVID-19. Prior to entry, members will have to use Pure Barre's mobile app for contactless check-in.
The app will signal possible entry to the studio if and only if these three conditions are enabled, or are met, in the device: GPS/location is enabled, member's phone is within a tenth of a mile from the studio, and class time is close to 30 minutes from the booked class.
In addition to contactless check-in, and social distancing procedures, coaches and Pure Barre fitness experts will not be using physical contact to conduct form correction on members. This will provide another layer of assurance to its members that the staff at Pure Barre are committed to keeping them safe from illnesses, and possibly, coronavirus.
Other procedures included to reduce the risk of infection are the following:
Studio sanitation every 30 mins, conducted between classes
Limited use of equipment
Sanitized mats (members don't need to bring their own)
Getting A Guest Pass From Pure Barre
Getting a free day pass at Pure Barre class is simple. Would-be members only need to visit their website, click on "free barre class" at the top right corner of the page, and they will be redirected to a page where they can fill out a form.
All Pure Barre locations may have their own sets of rules, so members should indicate which Pure Barre location they intend to enroll. A search by ZIP code function is conveniently installed on the website. Each location also has the full address displayed and a direct phone number for members to call.
Pure Barre sometimes offers Free Barre Classes, different from the 7-day free trial they offer on their website. The fitness brand posted a promotional code on their Facebook page.
The company posts a lot of these on their social media outlets. These posts include promo codes and contests. The latest of these contests is a studio-versus-studio where members can earn points for completing tasks like completing a set number of classes, number of referrals, and using social media tags, among other things.
On the topic of a reward for said contest, Pure Barre hasn't indicated anything yet. However, they have giveaways for referrals. Winners of the referral promo will get brand new fitness wear and a month of unlimited classes. The winners will also get Pure Barre accessories. The promo will run until the end of January 2022. Winners will be contacted by the company via email only.
Other Notes On Pure Barre Classes
Pure Barre allows classes even for pregnant women, however, the company strongly suggests that members check with their physician first. Pure Barre studios have a clothing requirement. Members are expected to wear pants, leggings, or fabric that provides enough coverage, air circulation, and elasticity to make exercises easier.
Instructors will begin classes at the exact time, so members should arrive twenty minutes prior. All equipment is readily available to the member for use, and members are free to settle at an area of their choosing.
The fitness brand has helped more than thousands of its members achieve their fitness goals. Barre exercises are designed to engage core muscles. While ballet professionals may strongly disagree that most of the exercises are inspired by ballet move sets, Pure Barre's programs are designed to help individuals make use of muscles that are associated with ballet. And the use of the barre. That goes without saying.
For more information about Pure Barre , visit their official website.
Pure Barre Promo
Pure Barre FAQ
How much are Pure Barre classes?
1 class starts at $22 per person. 5 Classes start at $100 per person.
How much is Pure Barre a month?
Monthly Fee (1 Month Unlimited Special) – $100/month per person.
How much is Pure Barre unlimited?
Unlimited membership monthly price is $199 per person.
How much is Pure Barre 10 classes?
10 Classes – $190/person.