January, 2022. Prices may vary by location and are updated frequently.
Item
Price

Monthly Memberships

All monthly plans have a $39.00 annual fee.

Basic

No commitment.

Initiation Fee (Per Person) (Basic)
$40.00
Monthly Fee (Per Person) (Basic)
$19.00
Cancellation Fee (Per Person) (Basic)
$0.00

Premium

No commitment.

Initiation Fee (Per Person) (Premium)
$50.00
Monthly Fee (Per Person) (Premium)
$29.00
Cancellation Fee (Per Person) (Premium)
$0.00
Disclaimer: PriceListo gathers actual pricing information from sources such as on-site visits, business websites, and phone interviews. The prices reported on this webpage derive from one or more of those sources. Naturally, the prices reported on this website may not be current, and may not apply to all locations of a given business brand. To obtain current pricing, contact the individual business location of interest to you.
Workout Anytime prices provided by
PriceListo
.
About Workout Anytime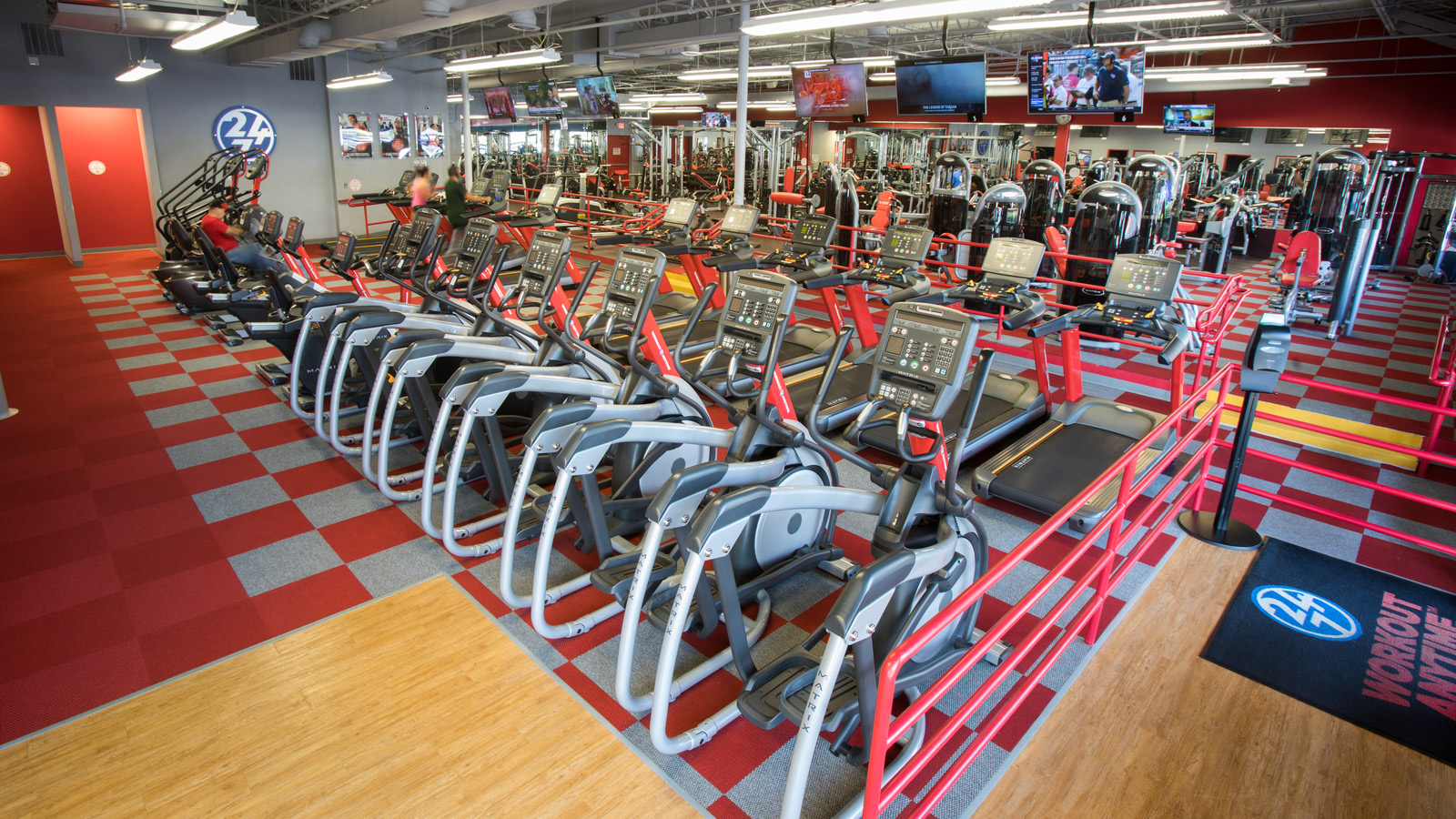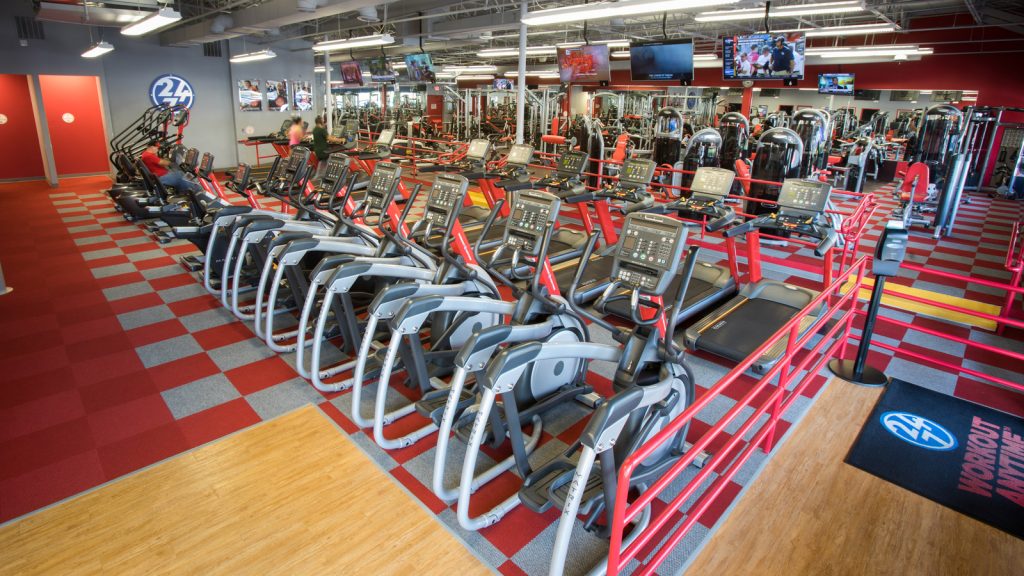 Workout Anytime is the health club that complements everyone's busy lifestyle, by being complete and high tech in terms of facilities and workout routines. In other words, Workout Anytime is all about staying health, fit, and trim despite the hectic life. You can go to the gym during whatever free time you might have.
This practically sets it apart from other gyms that are open only on a fixed schedule or can only provide limited workout hours that members can go to. The gym will accommodate you at any time you like, with no extra Workout Anytime costs to pay. The club is all about the convenience in flexibility that it offers.
Apart from this, intensive workout classes and dedicated health fitness professionals are two other most important reasons why Workout Anytime has become hugely popular among health and fitness buffs throughout the years.
Workout Anytime is founded by John Q and Steve Strickland, who are known pioneers in the health and fitness industry. Both Steve and John had been in the business since the early part of 1970, working with the most respected brands, such as American Fitness and Bally.
Deciding eventually that they needed to build a fitness brand of their own, they started Workout Anytime, applying their proven winning formula that involves Quality, Value and Convenience. Their mission is to provide everyone top notch fitness and health facilities and amenities at reasonable Workout Anytime fees.
Mission
Workout Anytime's mission is to offer the most convenient, 24-hour, 7-days-a-week premier fitness experience with professional fitness service, high tech equipment, and ultra-cleanliness in a personal atmosphere where a member knows everybody else. Workout Anytime gym is totally committed to bettering the quality of every member's life through health and fitness.
Membership Fees
When it comes to the cost of becoming a member, the gym has some of the most affordable membership and workout session fees. It boasts of offering the most reasonable rates in the country. Fees vary depending on the location of the gym and the membership type of your choice. Typically, as member you will spend below $20 a month, which will help you gain unlimited access and use of the gym's facilities and equipment.
Indeed, with Workout Anytime's no-nonsense Membership Plans, it offers a lot more value than any other gym or club in the country. For instance, its basic membership, which specifically costs $19.00 a month, members are allowed to use the club at any time. He gets the privilege of doing his workout routine with the highly advanced Matrix Fitness Equipment. He can also use the locker room and shower for an unlimited time. Basic membership fee will have to be paid annually in full.
If you choose month-to-month type without any long-term commitment with the gym, Workout Anytime prices starts at $19.
The gym's premium membership has been the choice by many because of its attractive features. This plan offers the benefits from basic membership, plus so much more. For instance, premium members are allotted guest privilege, meaning, you can bring along your spouse or friend with you and make him your partner in workout. You can also use its hydro massage and tanning equipment. With premium, you enjoy ReACT training that further focuses on your performances and progress. And to ensure that you gain the goal that you set, a professional trainer will work closely to provide you with monthly fitness evaluation.
Customized Service
Workout Anytime is top notch gym offering the finest fitness equipment, and workout facilities and amenities. Clearly, it is unrivalled when it comes to their working training services. Compared to services offered by other camps and gyms, the trainers at Workout Anytime are well-trained in order to provide all members with the right exercise routines and techniques to ensure that any risk of suffering any injury is reduced, if not eliminated. The staff members and trainers work closely with members while keeping the gym's safe and practical approach in mind. This ensures that no one gets hurt and members get the results that they want.
Competent assistance and training
As soon as you become a member at Workout Anytime, a gym trainer will be on hand to help you get in great shape. You will perform workout routine that's perfect for your fitness goal. Not only that, he will motivate you in visualizing the physique that you have in mind. In other words, Workout anytime will do its best to help you achieve whatever fitness goal that you may have for yourself.
Apart from the personalized fitness exercise routines, you will also be given your corresponding diet and nutritional program. Think that everything about Workout Anytime is all about hard work? Actually, while the gym sees to it that you are completely focused in your workout, it injects some fun and light moments to be initiated by your trainer. Eventually, you will discover that working out at Workout Anytime is like a walk in the park.
For more information about Workout Anytime, visit their official website.
Workout Anytime YouTube
Workout Anytime FAQ
How much is a Workout Anytime membership?
Basic membership starts at $19 dollars per month and $29 dollars for the premium membership.
How much is Workout Anytime initiation fee?
It starts around $40 dollars per person and that is for Basic membership only.
How much is Workout Fitness annual fee?
All monthly plans have a $39.00 annual fee.