2023. Prices may vary by location and are updated frequently.
Item
Price

Monthly Memberships

All monthly plans have a $39.00 annual fee.

Basic

No commitment.

Initiation Fee (Per Person) (Basic)
$40.00
Monthly Fee (Per Person) (Basic)
$19.00
Cancellation Fee (Per Person) (Basic)
$0.00

Premium

No commitment.

Initiation Fee (Per Person) (Premium)
$50.00
Monthly Fee (Per Person) (Premium)
$29.00
Cancellation Fee (Per Person) (Premium)
$0.00
Disclaimer: PriceListo gathers actual pricing information from sources such as on-site visits, business websites, and phone interviews. The prices reported on this webpage derive from one or more of those sources. Naturally, the prices reported on this website may not be current, and may not apply to all locations of a given business brand. To obtain current pricing, contact the individual business location of interest to you.
Workout Anytime prices provided by
PriceListo
.
About Workout Anytime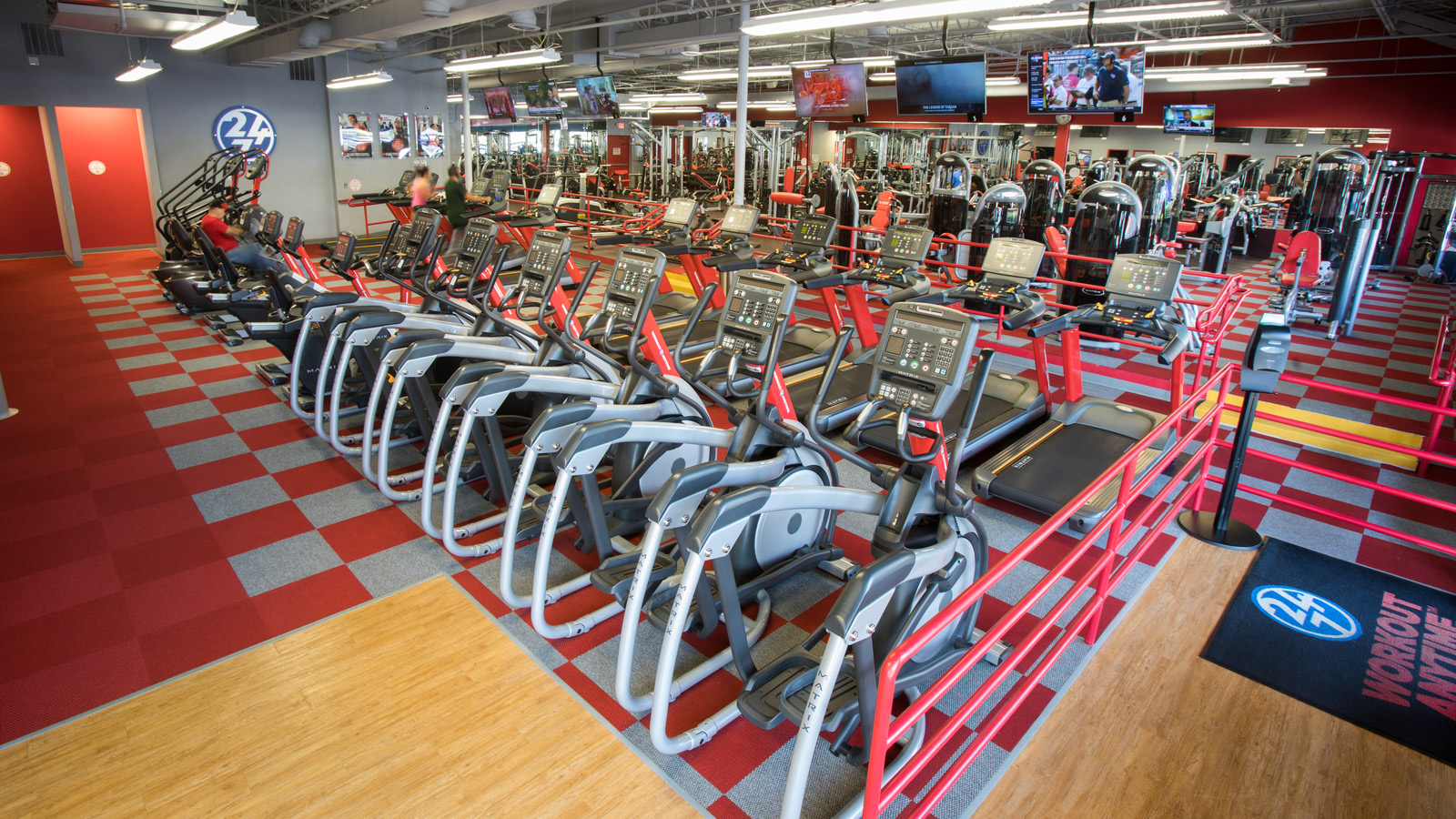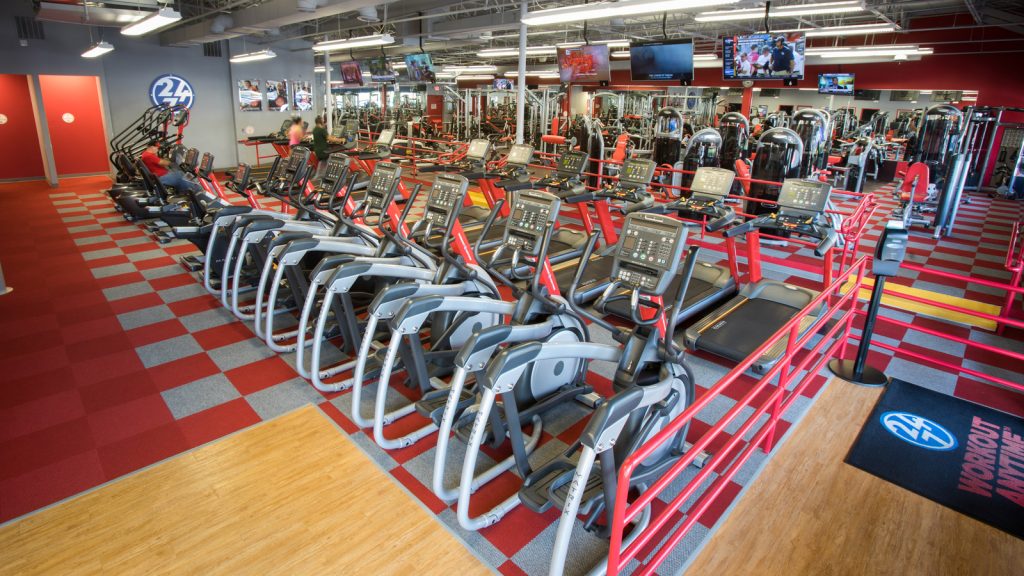 In their Why We're Better page, Workout Anytime boasts of their strategic locations, easy parking, and cheap memberships.
Given that the club name is Workout Anytime, members are welcome to achieve their fitness goals however busy their schedule is – Workout Anytime is always open.
Part of the reason why people should sign up to Workout Anytime is the company's heavy focus on ergonomic equipment.
It doesn't matter if the customer weighs enough to qualify for The Biggest Loser or if they're just starting out, Workout Anytime's ergonomic equipment makes it easy for anyone, regardless of weight. Plus, they have
Membership
Getting into Workout Anytime is easy. First, head on to their website and use the store locator to find the nearest one near you.
They have over 160+ locations, and if your state isn't shown on the current list, you can enter your city or zipcode to locate the closest Workout Anytime branch.
Workout Anytime has membership tiers depending on the location. For demonstration purposes, we will be showing membership benefits from their Leeds, Alabama location.
Most locations will also have a free pass for guests which will show up as an option when clicking the "Free Trial" button on their website.
The free pass is valid only for one day. To get the free pass, members have to fill out a form with their name, email, address, and phone number.
The free pass can only be redeemed during staffed hours, which is usually 9AM to 7PM. Staffed hours vary by location.
Membership Benefits
Membership to Workout Anytime affords members several perks not available to guests. These are some of them:
24 Hour Access
Workout Anytime will stay true to its fitness brand, and as such, offers members 24/7 access to high-quality equipment and facilities. In addition to the 24/7 access to physical locations, Workout Anytime also has an app. The app provides more than hundreds of workouts to choose from, so members will always have variety despite the repetitiveness of exercise.
Monthly Fitness Evaluations
One of the best things to look forward to when becoming a member of Workout Anytime gym is the coaches feedback on your progress.
It's already difficult to track calories, something weightlifters and dieters do, and much more difficult to know if you're climbing towards your goal or fall behind. The coaches will release monthly progress reports so you're always on track.
Remember that the monthly fitness evaluations only apply to premium memberships – if you think you need professional feedback, consider upgrading your membership.
reACT Training System:
This program is suitable for individuals who have joint and back problems. Rehabilitation is costly, and patients recovering from injuries can go back to therapy if they injure themselves in a gym.
However, the reACT Training system allows individuals to achieve their fitness goals, in a low-impact style.
The reACT Training system is designed to fit anaerobic training, core, and strength training into one without causing too much impact on post-physical rehab patients.
However, not all clubs have the reACT training, so if you'd like to achieve your fitness goals, it's very important to include this in your inquiry.
Hydromassage
Ever feel like you wanted to have a massage after a workout, but you're worried about having to clean up massage oils later? Hydromassage is an alternative to traditional massage. You don't have to book in advance because there's no therapist.
What you will be doing is just laying on a bed that's designed to induce relaxation with the use of heated water. Don't worry, it's all inside the bed. You don't need to remove clothing, and you don't need to move. The Hydromassage bed will help you recover from your workouts faster.
Other perks to being a member of Workout Anytime include use of other equipment, and personal coaching.
Post-COVID Changes
Workout Anytime is committed to providing fitness services to everyone, despite the situation. However, policies surrounding gym use vary by location. Members of Workout Anytime are given keycards to gain access to the gym and the equipment.
If the Workout Anytime gym is located in a state where businesses are mandated to shut-down, then the keycards will not work. For other places where fitness gyms are allowed to operate, they can use the keycards even if it's not staffed.
Social distancing and class reduction may also apply, effectively denying access to keycard holders if a population limit has been met inside the gym.
A few notes
If you're looking for fitness gyms that are similar to Anytime Fitness or Planet Fitness, then Workout Anytime is your go-to place for training.
They have all the necessary equipment for working out, plus they have membership perks, and one day free trial users can claim on the website.
For more information about Workout Anytime, visit their official website.
Workout Anytime Promo
Workout Anytime FAQ
How much is Workout Anytime initiation fee?
It starts around $40 dollars per person and that is for Basic membership only.
How much is a Workout Anytime membership?
Basic membership starts at $19 dollars per month and $29 dollars for the premium membership.
How much is Workout Fitness annual fee?
All monthly plans have a $39.00 annual fee.