October, 2021. Prices on this site are updated each month.
When you exercise, you should have a blast while blasting unwanted fats and excess weight.
Why go to other gyms when you have full access to Blast Fitness, a chain of high-quality yet reasonably-priced commercial gyms that offer a wide range of fitness-related services.
Below are the latest Blast Fitness prices.
Item
Price

Gold Membership

Gold Membership (Per Month) (One Year Membership)
$8.88
Gold Membership (Paid At Once) (Three Month Membership)
$58.88

Platinum Membership

Platinum Membership (Per Month) (One Year Membership)
$19.99
Platinum Membership (Paid At Once) (Three Month Membership)
$88.88
Disclaimer: PriceListo gathers actual pricing information from sources such as on-site visits, business websites, and phone interviews. The prices reported on this webpage derive from one or more of those sources. Naturally, the prices reported on this website may not be current, and may not apply to all locations of a given business brand. To obtain current pricing, contact the individual business location of interest to you.
Blast Fitness prices provided by
PriceListo
.
Membership Plans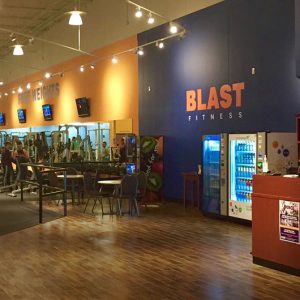 The Blast Fitness prices are reasonable, if not affordable, with monthly memberships starting at just $8.88! There are two levels of membership, namely, the Gold Plan and the Platinum Plan with the latter being the more affordable option.
The Gold Plan comes with basic services although it must be said that these services are better than those offered by competitors. The Platinum Plan offers the best value with its free babysitting and tanning services, as well as free group exercise classes. The amenities offered in each membership plan varies; the amenities include access to the lockers and showers, cardio and strength training equipment, and personal training.
Services Offered
Blast Fitness offers highly satisfactory personal training services provided by certified personal trainers. The fitness programs are customized according to the unique fitness goals of each client, a must to achieve the desired results.
The personalized fitness plans are formulated based on your physical condition, body type, and activity level, among other personal factors, as well as on proven fitness principles and practices. Every client can enjoy a unique set of cardio, flexibility and strength training exercises while the program will also be built around his or her schedule and budget.
Blast Fitness also offers numerous group fitness classes, which are suitable for people who want to bring back the fun into fitness. These classes include:
Amped Arms and Abs provides clients with complete strength training for the upper body including the abdomen.
Barre Burn uses ballet-inspired movements, as well as progressive core training and standing isometrics to achieve slimmer hips, toned thighs, and faster metabolism.
Brazilian Buttocks Lift, a fitness program desired to tighten, tone and sculpt the legs and buttocks; it's a great alternative to undergoing buttock enhancement surgery.
Bootcamp Conditioning, a no-nonsense cardio and strength training class that will whip you back into shape in no time.
Complete Circuit is a total body workout with timed circuits.
Cize is a unique dance workout that combines core strengthening, cardio conditioning, and overall muscle toning.
Hatha Yoga applies the principlesof vinsaya and provides health benefits due to a greater awareness of the mind and body connection.
Insanity is an intense workout where participants take pride in saying. "Your workout is my warm-up!"
Pilates emphasizes exercises designed for lengthening muscles, strengthening core muscles, and improving breathing patterns.
PiYo combines Pilates and yoga resulting in higher number of calories burned, greater core strength, and toned muscles.
Pure Kickboxing is a triple treat with its combination of boxing, martial arts, and cardiovascular training.
Other group fitness classes include Pure Muscle Tone, R.I.P.P.E.D, and Silver Sneakers. These classes are, of course, headed by fitness instructors who have the appropriate training.
Be sure to bring in your family and friends to your neighborhood Blast Fitness gym! Since there are free babysitting services for Platinum Plan members, it's so easy to leave your kids in the hands of the trained staff while you blast your way into better fitness.
For more information about Blast Fitness, visit their official website.