Oct, 2023. Prices may vary by location and are updated frequently.
Item
Price

Gold Membership

Gold Membership (Per Month) (One Year Membership)
$8.88
Gold Membership (Paid At Once) (Three Month Membership)
$58.88

Platinum Membership

Platinum Membership (Per Month) (One Year Membership)
$19.99
Platinum Membership (Paid At Once) (Three Month Membership)
$88.88
Disclaimer: PriceListo gathers actual pricing information from sources such as on-site visits, business websites, and phone interviews. The prices reported on this webpage derive from one or more of those sources. Naturally, the prices reported on this website may not be current, and may not apply to all locations of a given business brand. To obtain current pricing, contact the individual business location of interest to you.
Blast Fitness prices provided by
PriceListo
.
About Blast Fitness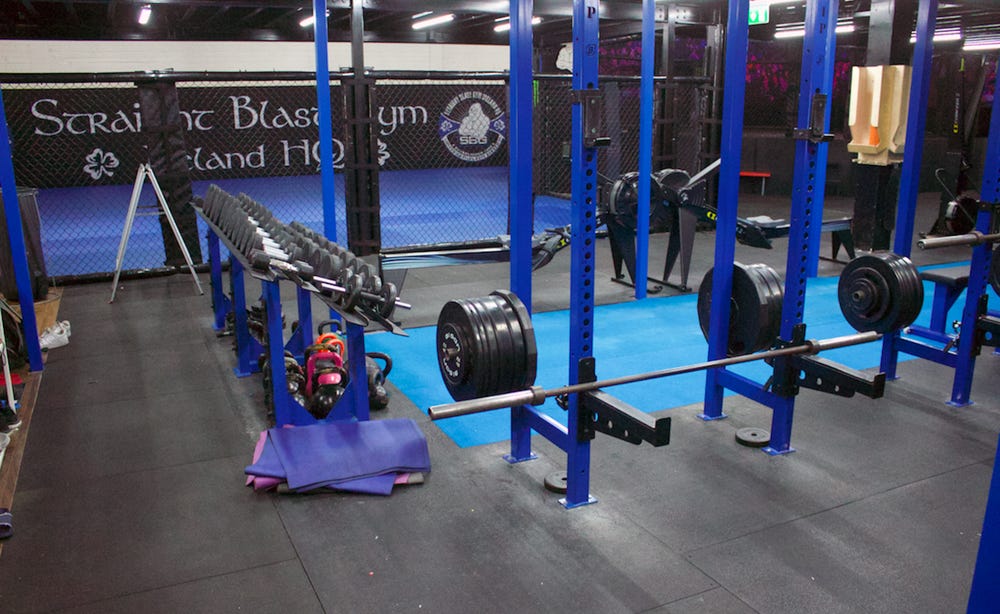 Are you curious about the Blast Fitness chain of gyms that was owned by Steve Borghi? Blast Fitness became a well-known name in the industry when it purchased numerous gyms from Bally Total Fitness, right before Bally closed down for good as a gym brand.
But perhaps those gyms were cursed, as Blast Fitness itself experienced lots of trouble around 2013. In 2020, Blast Fitness also filed for bankruptcy.
Still, the Brand Fitness name somehow lives on, with the online workout program offered by Canada's Lana Osborne-Paradis.
Who Is Lana Osborne-Paradis?
Lana is a trainer and an exercise physiologist, and she's worked in the fitness industry since she was 17 years old. She specializes in training women who are as busy as herself, and Lana is a mother as well.
She has a degree in exercise science, along with multiple fitness certifications. She has trained thousands of women, both in person and online. And she has done exceedingly well—in 2018, Impact Magazine named her one of Canada's Top Trainers.
Featured Classes and Needed Equipment
Lana offers many different types of classes which you can attend. These can include Total Body Strength Workout Classes and Core, Glutes + Low Back Release Workout Classes.
To join the classes, you'll need the following equipment.
Dumbbells of different weights. Newbies will need a set of 5, 10, and 15lbs dumbbells, but you can go heavier if you're more advanced.
Mini band exercise tube for glute and core work.
A sturdy chair, exercise bench, coffee table or aerobic step will be used for a variety of exercises.
Any type of mat or padded flooring for floor work.
Yoga block or rolled up towel to squeeze between the legs and to stand on for a variety of core exercises.
Any large looped tubing or tubing with handles will do.
Headline Programs
These programs don't need fancy equipment, and they can help you in more specific ways:
Awesome Arms
Lana offers this 12-week course for women who want to improve the muscle definition in their arms and upper body. Improving the arm muscles gives women more strength and stamina, even as they look better.
Newbies can benefit from this course, as it includes lessons on basic options such as how to lift weights effectively and safely. Yet experienced exercises can also go with Awesome Arms since it offers challenging and efficient program.
It works for those who have access to a commercial gym, and it also works for women at home with limited workout equipment. Each workout lasts less than 40 minutes.
The program includes exercise demo videos, 12 printable work sheets, and a 12-week calendar. You can cycle through 3 different styles of strength workouts: monster circuits, targeted overload training, and accelerated supersets each week.
You also get videos for warmups and cool-downs, tutorials for proper breathing and alignment, and other areas.
Return to Impact
Impact-based workouts can be helpful, but it's easy to make mistakes when doing them. Many women end up doing too much, too soon, and too quickly. And these mistakes can lead to frustration when results don't come in, or even pain and injury.
It's quite common for women to have done some running in the past, even though they've quit it due to work and family scheduling conflicts. This program can help you get back running, by making sure you're prepared and you know how to do so safely.
This is a careful, step-by-step progressive blueprint to help you regain your past strength and stability. It includes full-length classes along with weekly homework.
The plan will gradually increase the load and intensity of the workouts so that you can get back to running safely. With this plan, you can strengthen your pelvic floor, core, hips, legs, and feet. You'll gain more power and feel less pain afterwards when you work out for real.
This is a 6-week course that can really help women get back to exercising.
Operation Restoration
Many women stop working out when they're sidelined by aches, pains, and injuries. The problem is that often, this time-out isn't as temporary as they may have thought at first. neglecting to work out soon becomes a habit, and then finally a lifestyle feature.
This class will relieve any of your worries that working out will make your pains worse. It will give you the detailed steps you need so you can develop a routine to safely enhance your strength and mobility.
What's great about this is that the routines only take 10 minutes. After those 10 minutes, you can exercise safely and effectively. And these routines don't even involve complicated exercises, pricey personal training, or high-tech equipment.
The whole class is basically a 90-minute interactive workshop. It's not really a true workout. It's a preparatory routine that makes sure you're actually ready to work out afterwards. It's great for moms and grandmothers who want to become more active, enjoying greater mobility along with reduced pain.
Final Words
In these pandemic days, working out at home seems like a very good idea. That's especially true for busy ladies who don't want to waste time going to and from the gym. Not when she can just work out at home, while still able to keep an eye out on her kids.
Some women also feel a little uncomfortable working out in public. They may feel judged if they need to lose a few pounds. But they can relax and work out at home without stressing.
With the Blast Fitness workout, you can then relax at home and make sure you achieve the fitness goals you're aiming for!
For more information about Blast Fitness, visit their official website.
Blast Fitness Promo
Blast Fitness FAQ
How much is Blast Fitness?
The Blast Fitness prices are reasonable, if not affordable, with monthly memberships starting at just $8.88! There are two levels of membership, namely, the Gold Plan and the Platinum Plan with the latter being the more affordable option.
How much is platinum plan at Blast Fitness?
Platinum Membership (Per Month) (One Year Membership) – $19.99 per person.
Platinum Membership (Paid At Once) (Three Month Membership) – $88.88 per person.
How much is gold membership at Blast Fitness?
Gold Membership (Per Month) (One Year Membership) – $8.88 per person.
Gold Membership (Paid At Once) (Three Month Membership) – $58.88 per person.