2023. Prices may vary by location and are updated frequently.
Item
Price

Monthly Memberships

One Club

Initiation Fee (One Person) (One Club)
$100.00
Monthly Fee (One Person) (One Club)
$168.00
Cancellation Fee (One Person) (One Club)
$0.00

All Clubs

Initiation Fee (One Person) (All Clubs)
$100.00
Monthly Fee (One Person) (All Clubs)
$230.00
Cancellation Fee (One Person) (All Clubs)
$0.00
Disclaimer: PriceListo gathers actual pricing information from sources such as on-site visits, business websites, and phone interviews. The prices reported on this webpage derive from one or more of those sources. Naturally, the prices reported on this website may not be current, and may not apply to all locations of a given business brand. To obtain current pricing, contact the individual business location of interest to you.
Equinox prices provided by
PriceListo
.
About Equinox Fitness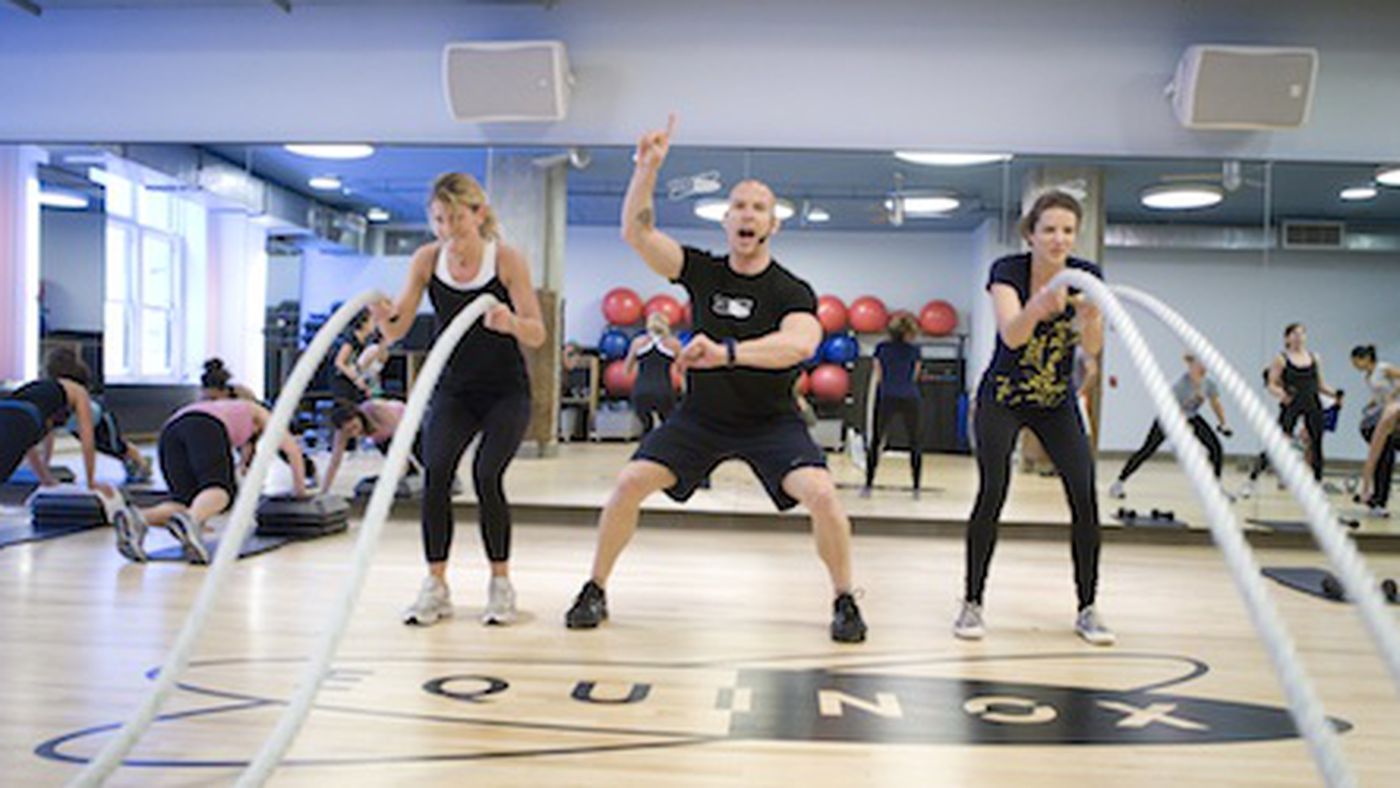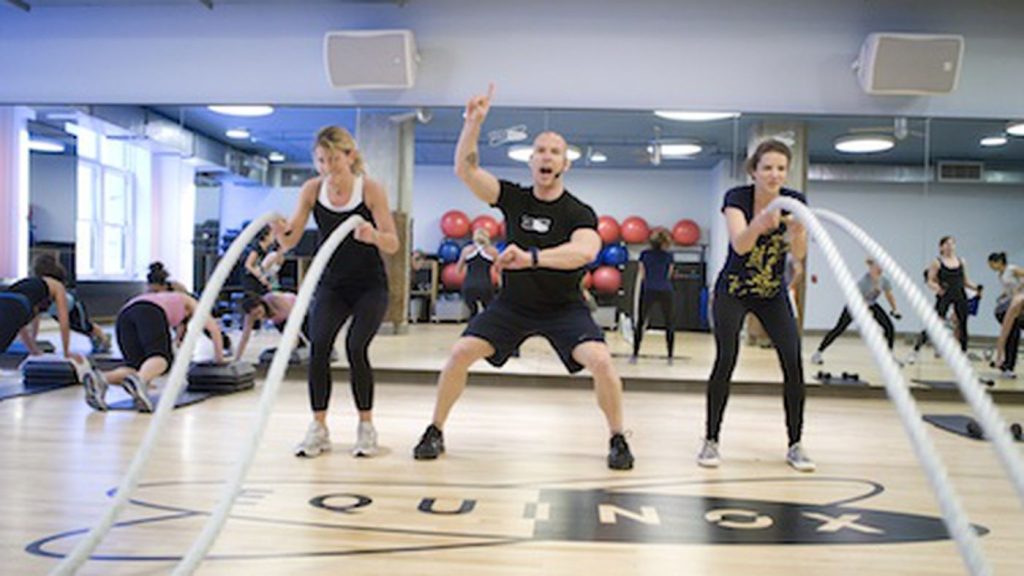 Equinox gyms was founded in 1991 as a "high-performance luxury lifestyle" fitness chain. The club mostly focuses on giving its members a premium experience, similarly matched with a premium price.
As of 2019, Equinox gyms have had over 35 locations worldwide.
Benefits of Being An Equinox Member
Equinox offers several perks to its members. Here's some of them:
Luxury Spaces
Equinox Gyms are high-end gyms. And this is more than just the equipment. The space inside an Equinox gym speaks volumes about its members, and the company's vision. Equinox gyms have interiors that can only be described as hotel-like.
This is the perfect gym for anyone who has money, and anyone who has a designer's eye will appreciate how everything comes together – the array of workout machines, rock climbing walls, and all other amenities make it look like you're training at a super-secret facility.
The indoor pools are massive too, over 25 feet long. And speaking of wet areas, the shower rooms offer basic hygiene products advertised by Equinox themselves. In short, Equinox gyms' interiors are the best, and nothing beats premium like Equinox.
Personal Training
Equinox gyms aren't just appearances either. They have some of the best coaches and fitness experts out there.
Members can expect to have feedback on their progress when the coaches give them the reports. Personal training involves technique correction, meal planning, nutritional advice, and even the mental aspect of working out.
Unlimited Classes
The best thing about Equinox gyms is the number of classes members can take. Members can have as many classes as they want, whenever they want (provided the Equinox gym operates at hours that coincide with the member's schedule.)
Unlimited classes make paying the monthly membership worth it, so people should try to attend as frequently as possible to get their money's worth.
All-Access Membership
A single membership to Equinox fitness allows the individual to workout at any of the Equinox gyms all over the US.
People who go on business trips may find themselves looking to spend an hour of the day for fitness, so it's important they have access to the service they pay every month. The all-access provided by the membership is just a few things customers can look forward to.
Outdoor Running Track
Outside running does really make a difference on the body. Aside from the natural fresh air, most people breathe in gym air – unpleasant, and most of the time, dirty.
The outdoor running track provides members a better view, and a generally better running experience compared to treadmills inside a building.
That's not to say treadmills are unavailable, in fact, Equinox gyms have high-quality treadmills and other expensive equipment fitting for members who splurge on fitness.
Merch Shop
Equinox Gym also has its own store. Much like the "barbell cafes' ' of other gyms, Equinox stores have a variety of products that will assist the customer in their enjoyment of their stay at the fitness studio.
Products range from food supplements to apparel, and more products that will fancy the people who pay astounding amounts of money for a workout studio.
Relaxation Areas
The best way to end a gym session is the massage and relaxation areas. Equinox' spa has professionals who will help clients recover faster from their training-induced injuries.
The relaxation area includes other services than massage: aromatherapy (helps people to calm down), anti-aging facials, and more. Each session for the massage may differ based on location. People need to contact the nearest Equinox prior to registration if they want to find out about these types of services.
Guest Pass Information
This gym would not be complete if there were no guest passes available. Equinox Gyms' unique take on the day pass or guest pass is via their Equinox membership. Members who sign up via the app or on the website for Equinox will receive complimentary classes.
However, this is a promotion that is released at the company's discretion. It may not be available on locations, so the best way to find out about free access would be to visit the gym in question.
Changes Since Covid19
Equinox Gyms have made sure that the quality of service they provide to their clients is unparalleled. While Equinox Gyms still fall under state decrees, it doesn't mean they don't have their own measures for protecting their members.
Equinox gyms will start requiring their members proof of vaccination. In addition to the proof of vaccination, members will also have to practice social distancing.
Equinox gyms have installed hand sanitizing stations all around so there's no excuse for members to forget their own sanitizing equipment.
For more information about Equinox Fitness, visit their official website.
Equinox Fitness Promo
Equinox Fitness FAQ
How much is Equinox membership?
The membership fees for Equinox varies and will depend on several factors including your location, membership type and if there are any special offers available at the time of your application. On the average the monthly membership is $160 to $230, and the signup fee can be $0 if there's a promo or up to $100.
How much is Equinox initiation fee?
Initiation Fee (One Club or All Clubs) – $100 per person.
What are Equinox membership benefits?
Those who sign up for Equinox will have access to numerous group exercise classes such as dance, kickboxing, sculpt, spinning and yoga among others. In addition there are also several amenities available at each gym including child care centers, juice bars, Jacuzzis, steam rooms as well as swimming pools.