When is the best time to train? Is there really a specific time of the day when your body is most receptive to the benefits of exercise? Arnold Schwarzenegger said that the best time to train is early in the morning before you had anything to eat so that you can efficiently burn stored fats. But, Arnold also said that American bodybuilders where smaller because they were drinking milk like babies instead of beer like they do in Austria. Of course, he was kidding; only trying to stir things up to make bodybuilding circa 70 more exciting.
The truth is that there is no specific time that is perfect for fitness training. The fact that you can squeeze in a short workout in your heavy schedule is already a feat in itself much more setting the ideal schedule for it.
Home Gyms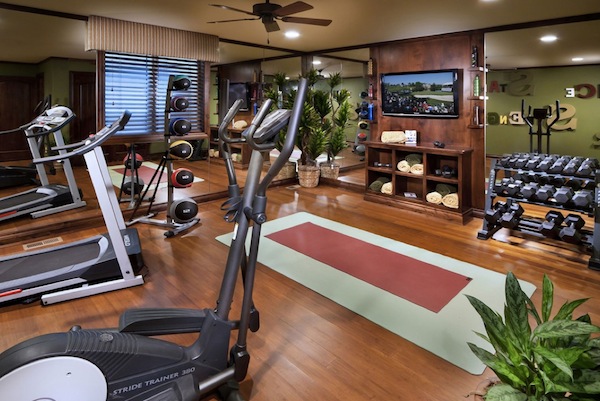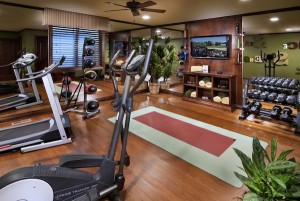 We would like to salute those who have taken the initiative of investing on some barbell, dumbell bars and loose plates for a home gym.; those who subscribed to muscle magazines for workout instructions and are doing dips in between two chairs in the dining room.
There is no doubt that working out at home is one of the best ways to stay fit but eventually, the neighbors or your wife and kids will no longer be able tolerate the banging and clanging of plates in the basement especially during their bedtime. Soon, you will be told to throw away your bars and plates like last night's trash.
Office Gyms
Of course, you are not crazy to do that. You may throw one dumbell for show but, you will bring the other set to the office to squeeze in a workout during coffee breaks and lunch breaks.
This should not create any problems especially since most offices are really noisy during these breaks and no one will even notice you "repping" out until one time when your boss goes all bonkers and decides to take it all out on your dumbell set.
24/7 Gyms
It's a good thing that home gyms and office gym solutions are already things of the past. If your only problem is not having an available gym during the grave yard-shift hours when you are available for a workout then, your problem is solved.
Today, there are 24/7 commercial gyms like Workout Anytime or 24 Hour Fitness that are ready to serve your gym and fitness needs all around the clock like Bill Hailey and the Comets. Even if the home gym and office gym options are working out for you, there is a huge advantage in working out in a commercial gym.
First and foremost, commercial gyms can provide you with professional fitness programs that will be safe for your medical condition and productive for your fitness goals. Commercial gyms are manned by competent fitness trainers who can design the most productive and safest workouts. You will be a lot more comfortable when you know that you are doing the right things.
Second, commercial fitness gyms have professional trainers who can give you a few tips on proper exercise form and execution as well as provide you a few helpful spots here and there to keep your workout safe and comfortable. There is much more to exercise form than what a few pages from a muscle magazine can illustrate. The gym is the best place to properly learn them.
Lastly, you can utilize a complete array of gym equipment that will provide you with a complete whole body workout. There's more to exercise than just barbells and dumbells. A selection of varied gym equipment will not only make your workouts productive but interesting as well.
If the only time available for "You" time is in the middle of the night, proceed to a 24/7 gym where every hour is "Good Morning Workout!" time.