You are a special person if you will not be confused when you are given the task to choose the best gyms in the United States. There are hundreds of gyms popping out all over the country that keeping track of them is by itself a formidable task. How much more if you are asked to judge which of them is the best?
So, if you are intent on joining a gym, which one are you going to choose? Stick with me and I'll give you the 10 best gyms in the country, according to the best fitness professionals who have the inside tips on this growing industry.
1. David Barton Gym
Aside from the top quality gym facilities and certified personal trainers who know what they are doing, David Barton Gym also offers live DJs and disco lights three nights a week.
They also have excellent programs such as Six-Pack Attack, Pain & Pleasure, and Xpress Cycle which are designed to produce the results that their members are aiming for.
Their locker rooms are generously stacked with lots of shampoos, expensive lotions, and conditioners.
2. Equinox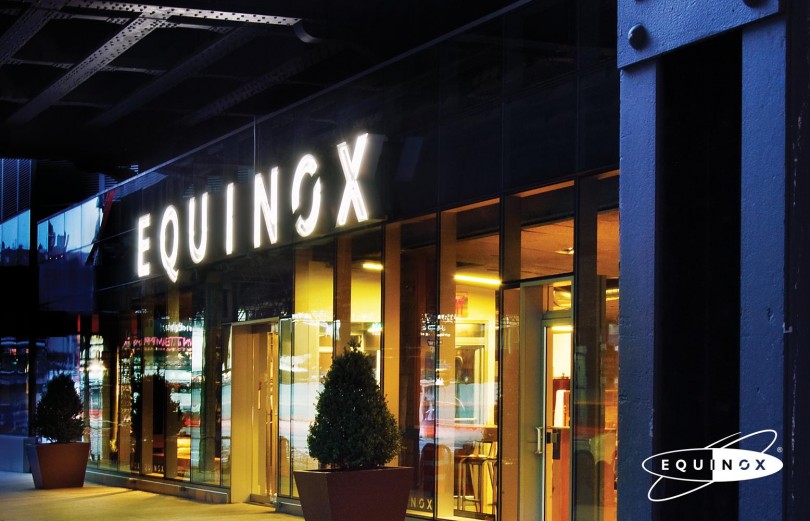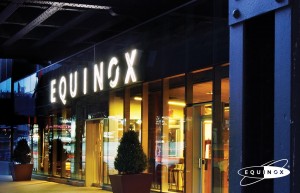 Equinox requires all their physical trainers to present basic fitness certifications before they are considered for employment. And it does not stop there. It also puts their staff through continuing developmental courses to improve their level of proficiency and customer service.
Thus their trainers are well qualified to handle individual and group fitness classes including Parfour Power Play, and kettle ball training. Equinox's fat-burning cardio classes really produce excellent results.
3. 24 Hour Fitness
Considering that this gym chain has a huge network in the country, it is safe to assume that it is providing facilities and personal services that really satisfy their customers' needs.
Every 24 Hour Fitness location offers the latest strength and cardio equipment aside from a wide range of classes that include Polynesian-style-core-sculpting dance workout with live drumming and Hot Hula.
Some of its locations are open 24/7 giving their members the flexibility of scheduling their workouts in their own convenient time.
4. Snap Fitness
Snap Fitness is not well known for its amenities but with them, it's all about access. This company has more than 1,400 locations which is a testimony to the effectiveness of their fitness programs. Most of their locations are open 24/7 so their members have no problem whatever time they want to use the facility.
5. Gold's Gym
The body sculpting strategies and strength training of Gold's Gym earns the praises of its members. Aside from their top quality facilities, this gym offers the best of group exercises such as Body Pump and Body Attack.
Their bigger locations of up to 120,000 square feet also offer rock climbing, smoothie bars, Cardio Cinemas, and free childcare while members are doing their workouts
Other amenities that this gym chain is offering are on-site physical therapists and Kid's Clubs. These clubs teach members' children to pursue healthy active lives.
6. Anytime Fitness


This gym chain has more than 2,300 locations all over the world. All of these locations are conveniently open 24/7, all days in the year. Good standing members are given special keys to access the clubs where they belong any time of day.
The Anytime Fitness low-cost membership will give you access to a simple and straightforward workout using cardio and strength training equipment that's always available. Additionally, there are private bathrooms in this gym chain, instead of overcrowded locker rooms which are typical of most gyms.
7. Lifetime Fitness
Lifetime Fitness has more than one hundred locations that are open 24/7. Your membership fee will allow you to attend classes, and use the latest gym equipment, pool and sauna. You can even have two free hours of childcare for every visit.
This gym chain has lots of things to offer its members, including performance-oriented training programs for sports such as swimming, biking and running, health monitoring and weight loss programs.
Life Time Fitness also offers in-house spa and café, and even allows you to test out your new body with its own tri series.
8. Crunch Fitness
Each Crunch Fitness location is designed to suit its location because this gym chain wants its members to have a gym that they can call their own. Every gym has an upbeat atmosphere and offers a wide array of health and fitness classes.
Members can join in their specialty classes such as body sculpting, Zumba, yoga and many more.
Crunch Fitness offers its members the latest cutting edge equipment such as heavy ropes, monkey bars, and a lot more. All members are given full use of the locker rooms which have their own key pad locks negating the need for members to bring theirs.
Other treats include free sweat towels, free body wash, conditioner, shampoo, hairspray and mouthwash.