So you've finally made the big decision to enter the world of triathlon. Perhaps your friend invited you to join or you were inspired by your spouse's passion for the sport. Or maybe you've had enough of your couch potato lifestyle. Well, whatever your reason may be, we want to congratulate you for your decision to become a triathlete.
It's important to understand that this sport is not for the faint of heart. It requires strength, endurance, willpower and an unshakable determination to succeed.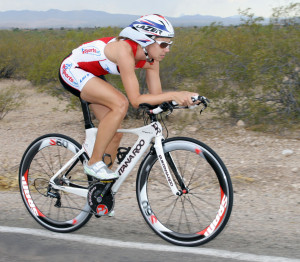 Triathlon is a sport which comprises of 3 different sports – swimming, biking and running. And while any person can train for a triathlon, not everyone will see it through the finish line. Heck, not everyone will even make it to the starting line. Many aspiring triathletes give up in the middle of their training because it's never easy.
So, if you're preparing for your first triathlon, here are some things you need to do:
Get a clean bill of health from your doctor. It's always recommended that you get an assessment from your doctor to ensure that you are fit enough for triathlon trainings.
Enroll in a gym. Some gym chains like LA Fitness have swimming pools which are essential to your training. As much as possible, pick a gym which offers spinning classes too.
Buy a good pair of running shoes. Triathlon involves running long distances so make sure the shoes fit you well. It should be comfortable with enough cushioning and it should be suitable based on your foot type.
Buy a triathlon bike. You can get a road bike for starters and maybe later on buy one of those special triathlon bikes. We recommend you get a used bike first or a cheap one since you're likely want to upgrade later on, as you progress in your training or become better at the sport. You may also want to buy cycling shoes and cleats for your bike, and other accessories like helmet and water bottle.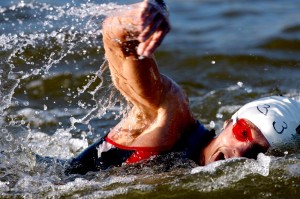 Now that you've got everything ready for your training, you need to start by first building up fitness. If you don't know how to swim for example, then practice swimming a few laps several times a week. The nice thing about swimming is that it's a low impact workout so you can even do it everyday if you want to. The best stroke for triathlons is freestyle because it's not as strenuous or powerful as the butter fly stroke and still as fast, if you can build strength in your arms and legs.
You should also build up endurance for biking and running. Spin for 30 minutes 3x a week, and then cross train by running on a treadmill or in your neighborhood 2-3x a week.
We recommend being able to swim 10 x 25m laps straight, bike for 45 minutes straight and run for 30 minutes straight before you start your triathlon training.
Triathlon Training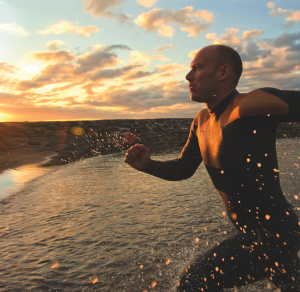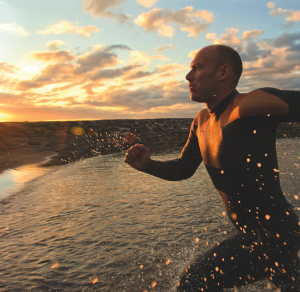 Once you've build up endurance and muscle strength, it's time to start training. At this point in time, make sure you still have at least 10 weeks before your first triathlon race. It's not advisable to sign up for a long distance triathlon race for your first race because you may injure yourself from over training. It could also be too much for your body to take.
Start with a sprint triathlon which involves a 750 meter swim, 20 km bike and 5km run. Choose a triathlon program specifically designed to prep you for a sprint triathlon. You can find many of them online but make sure you choose a training plan that's written by a reputable coach or triathlete. These days anyone can make their own training plan!
Recovery or rest days are a crucial part of any triathlon training. It's never a good idea to train everyday unless you want to suffer a burnout and not be able to join your race.
Discipline is also just as important. It's hard getting up at 5 in the morning to train but if you want to be a triathlete, this is something you have to do. Laziness will only get in the way of your goal to finish a triathlon race.
Finally, manage your time wisely. You'll need at least 4 hours a week to train, gradually building up to 5 hours on your 9th week and then taper off on your 10th week. If you don't know how to manage your time at work and at home, finding the time to train can be difficult.
Hopefully, this short guide will help you through your first triathlon race. As we've said earlier, it's not easy training for a triathlon and very few ever make it to the finish line. But once you have crossed the finish line, the joy and sense of fulfillment you will have is like no other and it will motivate you to sign up for another race.