Description: This article lists down six things you should get this summer. These fitness essentials should help you get into shape this season.
Summer is here. That means there's more time for you to hit the gym, or burn your calories by running like crazy every morning. But you do want to be equipped with the right gear so that you can track your workouts, or the right supplements to give you an energy boost.
Here are some of the things you should stock up on or invest in for your summer training:
1. Soleus Go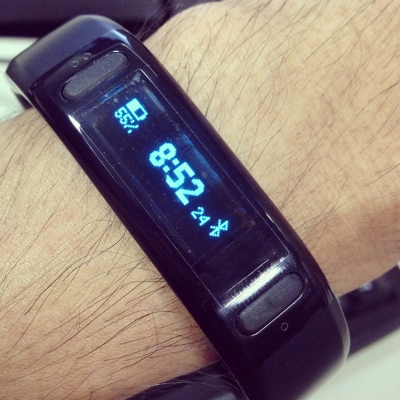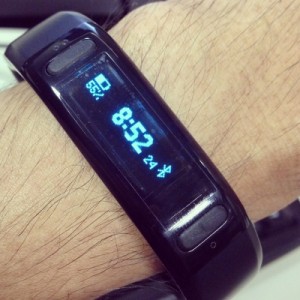 The Soleus Go is a new fitness tracker from Soleus, a watch maker of good reputation. It can track your daily steps, calories burned, distance you have travelled, and the length of your sleep. But unlike other fitness trackers, it can also keep track of the time and pace of your workout and even includes features like call and text alerts. It can even show you the weather in the area where you are.
The Soleus Go is priced around $80 to $100, which is not bad considering that there are other more expensive fitness trackers in the market.
2. TKO Jump Rope
If you want to lose fats and boost your athleticism, then incorporate jumping rope in your regimen. A jump rope like this one from TKO is a versatile piece of cardio fitness equipment that you will find useful, especially during times when you are on the road or you're just bored being on the treadmill.
Plus, a jump rope is a lot cheaper than other cardio equipment like the treadmill and elliptical machine. There's no reason why you should not get a jump rope.
3. High 5 Energy Gel
If you intend to build up on the gains you've had in the past few weeks, then stock up on High 5 Energy gel sachets. It will give you the energy you need for a longer run or more intense workouts.
4. Yurbuds Ironman Inspire Pro
There's nothing more motivating than listening to your favorite workout songs, aside from perhaps thinking about the dread of showing up in a bikini and having ugly fats around the belly.
The Yurbuds Ironman Inspire Pro earbud is designed for athletes and novice exercisers who find other earphones not ideal during workouts. With its design, the Ironman Inspire Sport Pro should provide a secure and comfortable fit. Aside from staying in place all the time, the earbuds also have good EQ settings which should be enough to satisfy you, especially if you're an audiophile.
Another bonus is the lightweight design of the Ironman Inspire Pro, which makes it a great companion during long trips.
5. Klean Kanteen Wide Mouth Insulated with Loop Cap
Buying bottled water may be convenient but do you realize how much money you'll have to spend if you add up the costs of all the bottler water/energy drinks you buy this summer? Thus an insulated water bottle like this one from Klean Kanteen is a more practical alternative. This insulated bottle will keep your water cold even on a hot, sunny day.
6. Kettle bell
You don't need to lift barbells to improve your strength and burn fats. You can just invest in a kettle bell, or cannon shaped weights with handles that you can lift to improve core strength and cardiovascular fitness. A kettle bell is not expensive as well, as you can buy one for as low as $12.
These are just six of the things you should have to get fit this summer. Some of the those listed here would also be useful when you hit the gym or take part in the CKO Kickboxing or UFC Gym, where you can do more exercises to help you get into tiptop shape.