Gone are the days when boxing is strictly reserved for men. Today, women's boxing is part and parcel of the typical boxing bouts in popular sports arenas. People in general are starting to accept the idea that women can also engage in this sport.
One of the influencing factors for its popularity is the movie "Million Dollar Baby" that was directed and starred by Clint Eastwood with Hillary Swank in the title role. In fact, a lot of female models, as well as well-known Hollywood celebrities and entertainers are engaging in boxing exercises as a means to get fit.
There is no limitation as to who can engage in this form of exercise. Even shorter people can do it as long as he or she is physically capable of performing the required movements. That is why it will be good if gyms like Curves or Planet Fitness could incorporate boxing exercises in their workouts.
Female Models Into Boxing Exercises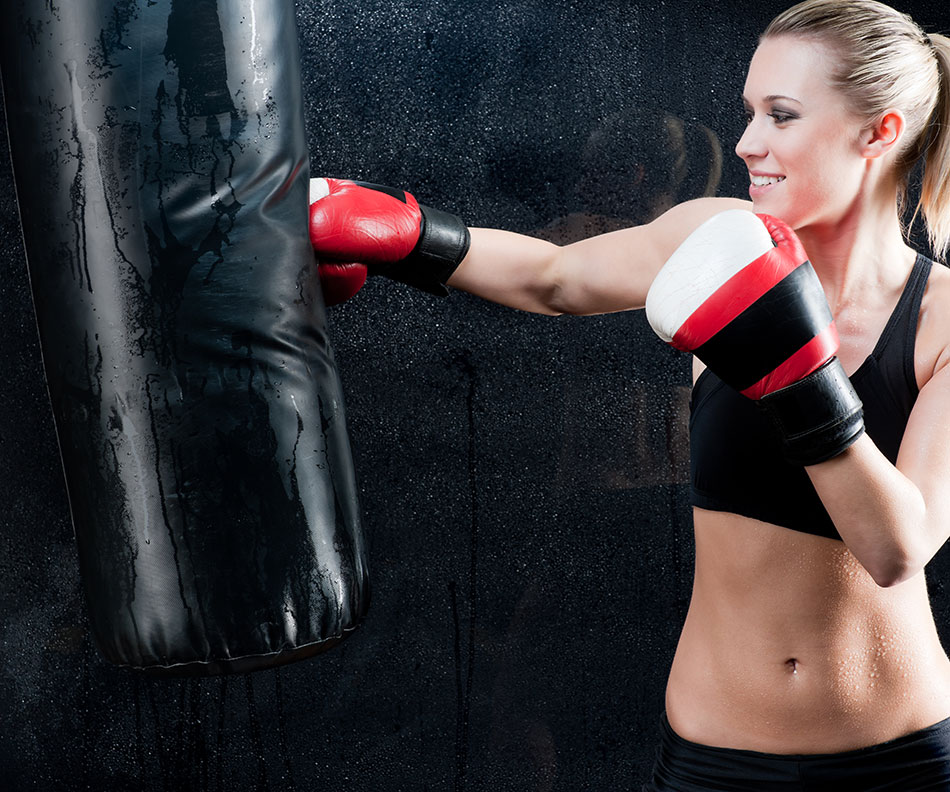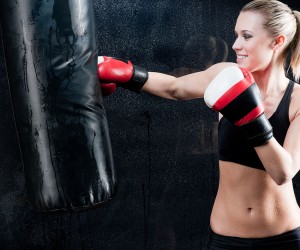 One of the popular models that are into boxing exercises is Adriana Lima. She is so in love with boxing since starting it 13 years ago, that she now says: "It's very empowering because you learn how powerful and strong you can be."
"It's the best exercise that exists because you can get really ripped, but not too big," she enthuses. "I've had two children and I'm almost 34 years old, and I believe that thanks to boxing, I'm still a model," Lima explains.
She offered the information that the 70-year-old mother of her trainer still goes to the boxing gym every day. She performs the same boxing exercises as Lima. "Boxing, it's just perfect," Lima adds.
Other models who regularly box also include Gigi Hadid, Karlie Kloss, Joan Smalls and Chanel Iman because it gives them enough exercise to keep them fit and in shape.
Boxing Exercises Good For Women
A sports medicine doctor at New York's Hospital for Special Surgery, Dr. Jordan Metzl, say that just one boxing session could burn around a thousand calories. "Boxing builds full-body strength, which is super helpful for both genders, but especially for women who want to do other sports," says Dr. Metzl.
"The risk of a woman tearing her ACL is six times more than a man doing the same sport because the angle between the hip and knee is wider in a woman," he explains.
"Boxing can help counter balance that by building strength to protect the knee," he adds.
One Important Benefit of Boxing for Women
One important benefit of boxing that women can take advantage of is the development of bone mass. Considering that women have greater risks for osteoporosis and loss of bone density than men, engaging in boxing exercises will do them a lot of good. The reason, Dr. Metzl says is repetitive pounding can build bone mass.
A sports psychologist who works with professional athletes, Jonathan Fader says: "It's super helpful for women in this sport to overcome whatever adversity they're facing."
"There's even a benefit when you're defeated—if you have the resilience to overcome that defeat because so much of life in anything we pursue is about how we come back," he adds.
Women Can Make a Difference in Boxing
Daniel Glazer, founder of Shadowbox, a boutique boxing gym in New York is equally supportive of women participating in boxing exercises. His gym is regarded as the SouCycle of boxing.
Glazer has observed that women are much more dedicated and loyal to fitness as part of their daily activities. "Women have so much passion when it comes to the way they exercise, and boxing is a very passionate sport," says Glazer.
Smalls, a very popular Puerto Rican fashion model explains the reason why she took up boxing exercises. She says it is fun to do.
Celebrity trainer Lacey Stone says that "It's fun to feel your own strength." Stone believes that the role of Hilary Swank as boxer Maggie Fitzgerald in "Million Dollar Baby" started the ball rolling for women with regards to boxing.
Women may bring some innate advantages to the sport, too. Daniel Glazer says, he has observed that women are much more loyal and dedicated to fitness as a part of their daily lives. That means, their dedication to a sport or exercise have a good effect on those around them.
The Difference Between Men and Women
When performing boxing exercises, there's not much difference with the movements between men and women. Since it is the fundamentals of the sport that is being taught, it doesn't matter whether it is practiced by a man or a woman.
The actual boxing intensities may vary, since men are generally stronger than women. But in terms of the basic movements and training concepts, they are practically the same.