Many of us have gotten used to the routine of doing minimal workout; enough to make us say that we are exerting effort to be fit. Chances are that we are often lying to ourselves. If you are looking to change that flawed mindset, then you should try CrossFit.
It offers more than just a gym or a workout regime. It prides itself to be a center of physical exercise philosophy, rather than a gym that promotes raw workout. It combines development of mental toughnes, as well as, a competitive fitness sport.
CrossFit was founded by Greg Glassman and Lauren Jenai, back in the year 2000. It has grown relatively slow, not until in 2007 that it reached 10,000s of new members from a modest 150. That recent boom of popularity hasn't changed the essence of the brand, it will introduce you to a real workout.
It has seen experienced gym regulars and newcomers start on the same level. All have leveled their fitness capacity, and their pride, close to the floor. The whole process will also test your mental toughness throughout the entire experience.
Complete Overhaul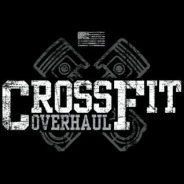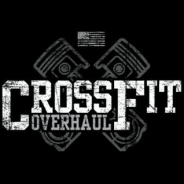 It doesn't matter if you are regularly exercising or simply wasting away your youthful energy and waiting for the fat burn itself. When you enter the realm of the new craze of CrossFit, you will be introduced to a workout.
Starting this way is also beneficial for your much needed transition of lifestyle. It promotes commitment and would less likely make you quit. Even experienced fitness buffs bow down to this regime. You must look at it in a more positive outlook; you all will start at the same level.
If you are regularly working out; may it be the serious type that is currently enrolled to a gym or a fitness buff that even constructed a personal exercise regime, CrossFit will tear down your threshold and hand you a new one. So, this is a wise pick if you are looking to up your workout regime.
An entire shift of lifestyle will be better than to change it in small increments that would take you longer to complete and would likely see you just quit entirely. It points towards the betterment of yourself; both physically and mentally.
In The Eyes Of CrossFit, You Are All Equal
This regime is a demanding one that deserves respect. It certainly brings in new light to the phrase "go big or go home." CrossFit consists of gymnastics, powerlifting, endurance training, plyometrics, and circuit training. Also there are a few unconventional exercises thrown in with it such as rope climbing and rope slapping.
It promotes better focus by constantly changing and demanding maximum effort per round. It requires high-power exertion in a short span of time with a relatively high rep count. It would need you to constantly change focus that makes it hard to find dull mental moments during the workout; unlike the emptiness you feel when you endure a 10-mile jog.
It has a regime of daily workouts, typically called "workout of the day" or simply WOD. They name these regimes with female names; maybe just to humiliate you by making you bow down to "Fran," for example.
The simplest WOD is called "Cindy." It requires you to do 5 pull-ups, 10 push-ups, and 15 air squats in only 20 mins. The catch is you must do as many as you can within the timeframe. Surprisingly enough, this workout will see you burn roughly 15 calories per minute.
CrossFit attracts all genders, a wide range of age bracket, and enthusiasts and dreamers alike. Once you get hooked, it will completely change your outlook in life and, of course, your fitness level.