Your body and soul need the right care, they need to be pampered if you want to lead a healthy and relaxed life; that's where foam rollers come in. Foam rollers are tubular devices made of soft foam; these rollers were designed to provide you with the perfect massage that you always yearn for every once in a while after a long, hectic week. Foam rollers can help soothe your muscles, improve posture, enhance flexibility and improve blood flow. So if you've lately decided to buy a foam roller after your friends' recommendations, but feel a bit lost as to what type of roller to look for, we've gathered our top tips to help you choose the right roller for you.
Material
Some rollers are made of PE (polyethylene), while others are made of EVA or EPP. A polyethylene foam roller can sore the muscles and can be a very convenient option for a newbie. It's recommended to buy a PE roller with a one-piece design as it will retain its form for much longer. A one-piece roller is better than the two-piece construction as it's less durable, can distort after shorter periods, and the inner part tends to separate from the outer part.
On the other hand, the EVA material or Ethylene Vinyl Acetate is firmer, more lightweight, shock-absorbent, and resistant to body weight. It is more technical and suitable for gyms and long-term, repetitive use. At the top end of the category is the EPP material (Expanded Polypropylene), which is the newest foam roller material in stores, made from strongly molded polystyrene that has a smooth surface, making it ideal and very cost-effective for moderate and heavy use. We'll let you in on a secret that can give away the game and prevent scams; a white foam roller is usually made using the PE foam, a black roller is produced using the EVA material, while foam rollers of bright colors are often a combination of more than one material for average use.
Types
If you've recently searched for foam rollers online or went roller shopping, and drowned in the wide range of options, that's totally normal. There are various types of foam rollers out there, and it's important to know how each type functions.
There's a low-density foam roller, manufactured using plastic to allow air bubbles in, making the roller very flexible and soft. It isn't designed for harsh use, so if it's your first time buying a roller, and you want to use it at home, it can provide you with a deep massage enough to calm any back pains and promote blood flow. Their texture is very smooth to soothe any areas of the body.
Then there's a medium density foam roller, which is the most popular type. It's often made with the EVA foam material to provide you with high durability, designed for people who perform cardio-based activities and want to relax their muscles and promote cell repair after their cardio workouts. If you want to focus on a specific part or muscle in your body, a high-density foam roller features a deep tissue massage and provides an SMR or self-myofascial release. This roller functions by letting roughly textured spikes get into the muscle fibers to release any pain and enhance relaxation. It can be very effective, however, it is painful to use, so try not to lift your whole body during the exercise and place as much weight as you can on the roller.
A grid textured roller is the same idea, it has many spikes to stimulate and focus attention on specific muscles. It has a high-density plastic raised grid to relax the muscles without knots. They are very common as well and recommended for running activities as they strengthen the back, as well as the upper and lower leg muscles. Other types of rollers include:
Massager stick: a long and thin stick with mini cylindrical balls that endure high pressure and deliver a waveless massage experience. Their shape varies drastically, from smooth cylinders to spiked balls and lots of other components. These types of rollers can be incorporated daily and act as muscle stimulants.
Ball roller bar: It is similar to a stick but has two balls at the middle, increasing the rolling components to release the tensions around the neck, legs, arms, and tendons.
Half-Round massager: this roller can be used in two ways; either stretching your arches or standing on one side of the roller to strengthen your ankles.
Vibrating roller: the vibrating foam roller adds a little luxury to the massaging experience by adding a vibrating feature that speeds up muscle recovery.
Activities
Choosing the perfect roller for you depends on the activities you partake in regularly and the areas where you feel pain after performing these exercises. Cycling requires a long roller stick or a medium-density roller that can massage your leg muscles. If you go horse riding, look for a vibrating foam roller that is also textured for a more effective massage. Kayaking and rowing drain the arm muscles, so a high-density roller will be able to release the tension in your arms and calm your body. While smooth rollers are recommended for British football, spike textured rollers are best suited for American football and Tennis. Short and spiked rollers can also be well-suited for Paddleboarding activities. On the other hand, low-density rollers of medium length and ball roller bars can be ideal for people who perform low-intensity sports such as golf.
Price
You also need to consider how much you want to spend on the foam roller. Do you want a brand with luxurious features or are you aiming for durability and functionality? If you're planning to use it on a daily basis, opt for higher-quality foam rollers that will withstand heavy use. It all depends on your budget and your personal preferences.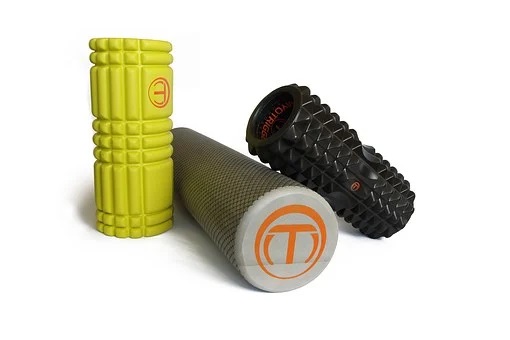 These excellent foam rollers bring about numerous benefits, from relaxing the body and mind to calming the pain and promoting cell regrowth. That is why it is quite important to learn what type of foam roller will suit you best and provide you with the best results and maximum satisfaction.