The best way to protect your future is to secure the life you have now. You have to make sure you eat the right types of food and burn all the unnecessary weight to be able to move forward healthily. The process requires hard work and dedication to achieve the necessary results. Gyms have helped people work hard for fitness and dedicate time to achieve their goals.
Pursuing a fitness goal is hard. This is a realistic view of the idea of getting in shape. However, gyms have evolved and now provide hundreds of ways to get you in shape. Gym memberships are on the rise and fitness suddenly becomes one of the most important aspects of people's lives. This is actually a good thing. More people are aware of the risks of not exercising and they found comfort in being in a facility that provides their fitness needs.
A variety of gyms can provide programs and amenities for a more convenient and comfortable work out session. However, it is more practical if one considers choosing a gym that is trusted by many.
Powerhouse Gym is an established fitness facility that has been providing services that help people meet their fitness goals. This gym has expanded in 17 different countries with a goal of spreading the quality of their services in health and fitness.
Quality Service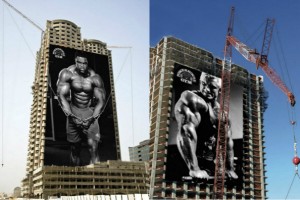 Powerhouse Gym has reached different markets by expanding the business. It is now a distinguished licensing organization that has helped independent business owners achieve their professional and financial goals. Powerhouse Gym has provided them the ability to understand their target audience and strategize market plans for the success of their business.
They have welcomed a number of new generation owners from different countries since 1975. It also has its own branded sportswear line. It has been seen worn by professional athletes and celebrities and has been featured in sports and fitness publications and television.
Their trademark is known to be associated with time-tested quality service that has been trusted world wide. They offer a state-of-the-art workout facility that will surely help attain your fitness goal.
Gym members are empowered by the latest fitness equipment, expert fitness knowledge and reliable customer service that they offer. It also has a motivating atmosphere that truly helps meet the needs and goals of the members regarding their fitness and health.
Powerhouse Gym features a variety of exercise options like personal service, nutritional counselling and tanning. Their first class facilities will not only get you in shape but they will also provide options for pampering and beauty. The company is very committed to fitness and health management so members are in good hands. This just shows that they really care. The company has a very hard working staff that provides a friendly service that extends to members which helps build trust and better relationships.
It is a fitness center that accommodates people who are in for a real deal. A deal that will improve their lifestyle and point of view. It is not only a gym but a company that wants its members to be inspired to always strive to get better.
Investing On Your Health Is Never Wrong
Shifting to a healthy lifestyle would not only make you fit, but also makes you healthier. It builds a healthy mindset that will significantly benefit your daily life. It will make you physically and mentally stronger.
The only challenge you will have to undertake is to convince yourself to commit to this lifestyle. Taking the first step is going to be the hardest. Rest assured that you will get what you need at the Powerhouse Gym club or Fitness Connection. Their service is tried and tested by 1.5 million members worldwide.