If you are living in Arizona and you are looking to sign up for a gym membership, it's hard to pass up on what is accepted as the "friendliest gym in town." Mountainside Fitness has this motto rooted deep within its foundations, as it is the largest locally owned fitness club in Arizona.
Back in 1991, a young junior at the Arizona State University had the then-perplexing idea of setting up a gym. It was with this idea that the Mountainside Fitness was born. It is hard to imagine today that it came from a very simple beginning. That young junior was Tom Hatten.
It is understandable that it is keen on keeping their motto incorporated with their gyms. It was with the help of family and friends that the foundations for this fast growing company was born. It was his roommate that helped him construct basic gym equipment using free-weights. It was with the help of his family that took care beautifying the place.
Starting From Scratch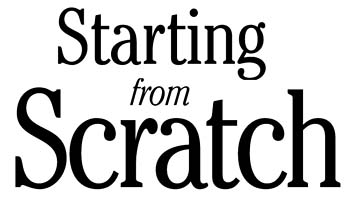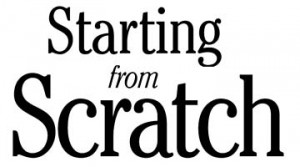 Its early years in the business saw it garner about 300 pre-memberships that helped boost the gym. Its initial goal was to survive two years in the business. They chose to be a close-knit type of community that hoped to attract customers by being friendly.
They offered free towel service. It was with this gesture that few saw the genuine nature of the company, as they were short of washers and dryers. Hatten has taken upon himself to wash these towels personally. He sacrificed his nights making sure they were spotless and went back to work at 8 a.m.
Hatten remembers his happiest day in the business was having enough money to buy a company washer and drier, although it was placed inside the male locker room, as they didn't have any room to spare in their 4,800 sq.ft. gym.
Commitment Comes A Long Way
It was with this humble beginning that Mountainside Fitness gym takes its pride from. They aim to give you the most comfortable experience as possible with their gym, as you take on your workout regime. Years have proven that staying true to their motto has seen them garner more and more members.
When we see Mountainside Fitness today, it is far from its rustic looks. It now resembles a high-end fitness club, that certainly performs as one, too. They now offer numerous activities other than a gym facility.
Now, their services include a swimming facility, a hiking club, and a personal fitness service to name a few. They remain to be part of their community and never veered far from it. Its variety of services caters to the Arizona lifestyle perfectly.
Their services ensures that you will have the best experience working out with their facilities or even just looking to sty fit. The variety of offers from different locations will ensure you that you don't have to go out of your way to find yourself within their gym.
It hardly needs anymore convincing to prove to you that you will get what you want and need in this fitness club. They provide services to their members as part of their community. They listen to their members, and still contribute their success to the friends and family that placed their trust in them, as well as the community that continued in supporting them. The only one that only needs convincing is you to sign up now; to start your journey to a healthier lifestyle.
Spread across numerous locations around the state of Arizona, they are now proud to manage 11 fitness clubs under their name with more to come. Currently they are 68,000 members strong. They have been with the Arizona community for 24 years. Today, they still offer the free towel service. This says a lot about commitment.