Have you heard of post-partum depression?
Women who have not given birth may have only heard about it from friends or have read about it on the internet. Thus, they may take it too lightly than they should. But, every mother who has actually gone through post-partum depression will say that it's a matter worth taking more seriously.
One of the contributing factors to this depression is the way a woman feels and looks right after pregnancy. There are those who simply reduce back to their previous figure. But most women, especially those who has gone through several child births rarely go back to their usual shape.
A woman who starts off at 130 lbs. will reach to about 190 lbs. just before delivery. Once the baby is out, that woman will just go down by about 20 lbs. thereby having a post pregnancy weight of 170 lbs. Our new mom has 40 lbs. to lose.
Looking at yourself from a mirror 40 lbs. heavier could be quite depressing much more when you hear comments that people hardly noticed that you have already given birth.
The best way to deal with this matter is to do something about it.
Mom Can't Diet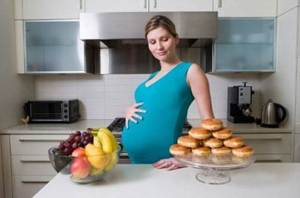 Going on a diet is a bad idea for nursing moms. The nutrients your baby will get from breast feeding will come from the nutrients that you take in. When you diet and deprive yourself of the proper nutrients, you are depriving your baby of this sustenance.
Nursing mothers are not supposed to diet, at least while she is breast feeding her baby.
Fitness Program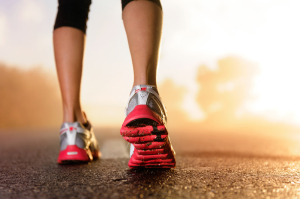 You can get into a fitness program to get back into shape and keep yourself busy at the same time. If you have a background on fitness and exercise, you can design your own program. If you don't, you can use the internet  to get some set programs for post pregnancy fitness.
The only problem would be consistency. It is very hard to stay focused and disciplined on anything on your own.
Another problem is that confining yourself in the house, all alone exercising while your baby is asleep, will not do much in curing your depression. Most of the time, what you need is more outside time for yourself. You need to get out of the house. Exercise is a very good reason to do just that.
Go to the Gym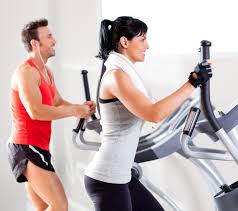 The best way to get rid of the extra weight and get back to those 2 piece swim suits is to get into a fitness gym lifestyle.
Going to the gym has 2 advantages for the post pregnancy.
Most gyms have professional fitness trainers who can give your tailor fit programs that will suite your style and meet your goals. They can design workouts that require just enough challenge to get you fit and interested without too much discomfort.
Getting gym memberships and frequenting one will give your life a new facet, new set of routines, new friends and a new positive outlook about life and yourself. A lot of people get hooked into working out because it creates a lot of positive energy and this is what every post pregnant women need. It is always good to be surrounded by people who have a positive outlook.
One thing to consider in choosing a gym is the ambience and personality of the place. Every gym has a different personality.
There are gyms where professional bodybuilders go to train like Gold's Gym. Professional bodybuilders need a competitive atmosphere to motivate their hard training sessions. It's is also the best place to keep in touch with the competition.
Then, there are those gyms that are a little more laid back and friendly like Fitness First. It is best for our new mom to go for this likes. The fitness trainers and nutritionists in these club-type gyms are more flexible with their routines and can give you training programs that are neither too light nor too aggressive. Whereas programs from their more rugged counterparts might give you too much aches and pains, club type gym fitness experts can give you programs that you can handle and enjoy.
Another thing to consider is the gym's schedule. You may not have the time to have your workouts during daytime because you have to take care of your newly born baby. If your hubby is supportive enough, you can train at night so your husband can have his turn for baby time.
There are gyms that have extended hours. In fact, there is one that operates 24 hours a day. Guess how they call their gym; 24 Hour Fitness (View Prices or Guest Pass).
24 Hour Fitness may just be the right gym for you because baby has to sleep and daddy has to come home sometime.
There is no doubt that the best way to get rid of those extra post pregnancy weight is through committing yourself to a gym program. It's just a matter of choosing one that fits you.