Oct, 2023. Prices may vary by location and are updated frequently.
Item
Price

Monthly Membership

One Person

Initiation Fee (One Person) (Monthly)
$49.99
Monthly Fee (One Person) (Monthly)
$38.99
One-Time Key Fee (One Person) (Monthly)
$35.00
Cancellation Fee (One Person) (Monthly)
$0.00

Two People

Initiation Fee (Two People) (Monthly)
$99.99
Monthly Fee (Two People) (Monthly)
$59.99
One-Time Key Fee (Two People) (Monthly)
$35.00
Cancellation Fee (Two People) (Monthly)
$0.00

Yearly Membership

One Person

Initiation Fee (One Person) (Yearly)
$49.99
Yearly Fee (One Person) (Yearly)
$407.99
One-Time Key Fee (One Person) (Yearly)
$35.00
Cancellation Fee (One Person) (Yearly)
$0.00

Two People

Initiation Fee (Two People) (Yearly)
$99.99
Yearly Fee (Two People) (Yearly)
$659.99
One-Time Key Fee (Two People) (Yearly)
$35.00
Cancellation Fee (Two People) (Yearly)
$0.00
Disclaimer: PriceListo gathers actual pricing information from sources such as on-site visits, business websites, and phone interviews. The prices reported on this webpage derive from one or more of those sources. Naturally, the prices reported on this website may not be current, and may not apply to all locations of a given business brand. To obtain current pricing, contact the individual business location of interest to you.
Anytime Fitness prices provided by
PriceListo
.
About Anytime Fitness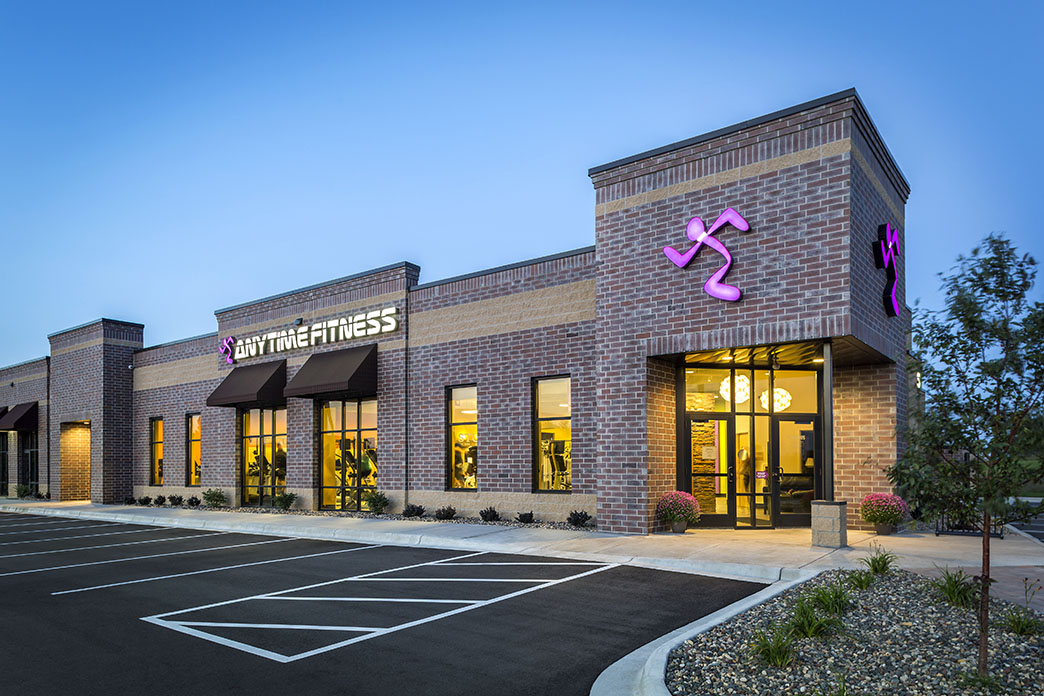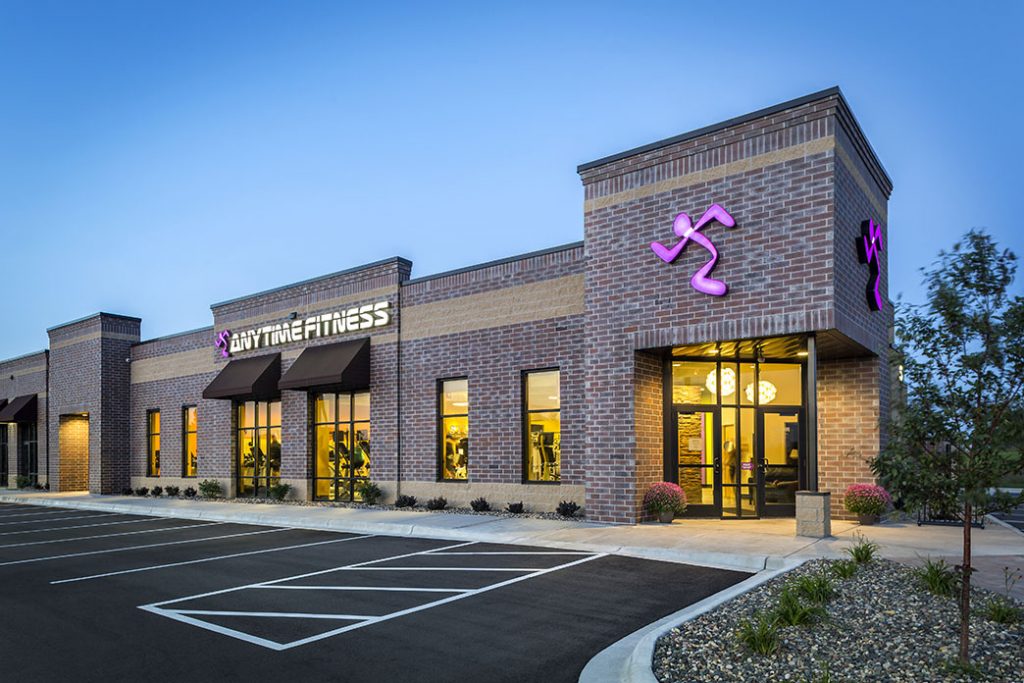 As an adult (or even if you're a teen), you're probably aware of how you might crave a snack at any time, including way past midnight. This explains the popularity of 24-hour fast-food joints.
Wouldn't it be nice if there are also gyms that are open for members 24 hours a day? That way, you can exercise instead of eat when you're bored late at night. You can also fit in your workouts even if you're too busy during the day.
Actually, these gyms are available, and one of them is Anytime Fitness. The concept is so popular that Anytime Fitness has more than 4,000 locations. They're not just in the US, but in many other countries around the world.
It should be easy enough to join, and your membership gives you the following privileges:
General Services
With your membership, you get 24-hour access to your Anytime Fitness gym. It will always be safe even at odd hours, since the place also features 24-hour security. And you get convenient parking at any time, while the gym also features private restrooms and showers.
Lifestyle Services
Anytime Fitness offers a wide range of classes, and many different types of training and coaching services. It all starts with a proper fitness assessment, while you also discuss your personal fitness goals with your trainer.
You can then go with any of the teaching options available. Personal Training is always popular, as you can get 1-on-1 instruction customized to fit your specific needs. Or you might opt for small group training instead, so you can take advantage of the inherently greater energy and excitement of group training.
There are many different classes available, including specialized classes and different wellness programs. You can take advantage of health plan discounts, and also use the available vitamins and supplements.
Equipment
It's not surprising that Anytime Fitness is so popular, as the place has lots of equipment to offer. The list includes:
Strength/Free Weights
Circuit/Selectorized
Free Weights
Squat Racks
Plate Loaded
Barbells
Dumbbells
Functional Training
Battle Ropes
Multi-Functional Rack
Medicine Balls
Plyometric Boxes
BOSU
Jump Ropes
Resistance Bands
Kettlebells
TRX
Cardio
Treadmills
Elliptical Cross-trainers
Exercise Cycles
Stair Climbers
Rowing Machines
Spin Bikes
Cardio TVs
Of course, the specific equipment list may differ depending on the location. However, all gyms have a wide range of exercise tools available for members. There are no gyms that break this particular rule.
The App
Anytime Fitness offers a great app, which proves extra-useful for busy people and for pandemic situations. If anytime social distancing rules are once again imposed, you can still use the app for guidance and instruction.
The app lets you input your own stats to help you come up with a customized workout plan. It starts with your profile (gender, weight, height, etc.) and your fitness level (whether you're a beginner, at the intermediate level, or an advanced athlete).
Then you can pick your own fitness goal. You may want to focus on losing weight, or perhaps you want to build bigger muscles and get stronger. You can also just want to maintain your health and improve your overall conditioning.
The app then helps you determine the right workout to use. The workout plans are quite detailed, as you can then check out the exercises you'll do, the equipment you'll use, and even how many calories you'll burn off. You can get a schedule of your workouts and exercises, along with videos on how to perform each exercise. With the app, you can also track your progress as well.
This app can actually let you pick from more than 1,100 workouts, plans, and videos. With such a huge library, you can no longer say that you don't what to do with your workout. The app can show you what to do at any given time, and even show you videos that demonstrate how each exercise is performed.
Final Words
A 24-hour gym can be extremely helpful for many types of people. Many like to avoid busy times, when so many people hog all the popular machines. At Anytime Fitness, that rarely happens since there are plenty of machines even at busy times. But if you prefer to work out at less popular hours of the day, you can be really sure that the equipment you plan on using will be available.
For some people, it's all about being too busy during the day. Finally, you can no longer give this as an excuse to not work out because Anytime Fitness is open 24 hours a day. If you're too busy during the day, then you can always work out late at night, or at the early morning hours.
It's a great place for those with gym anxiety as well. Some people just aren't comfortable working out with too many people around. But if you can work out at less popular hours, then you can reduce the number of people around as well. The app also helps, since it can let you work out at home.
The equipment is great, but the coaching is truly topnotch. The classes help you understand what you need to do to achieve your fitness goals, and the trainers are there to help. You will know what to do, and you won't have to fumble around. At Anytime Fitness, you get the guidance you need at any time.
For more information about Anytime Fitness, visit their official website.
Anytime Fitness Promo
Anytime Fitness FAQ
How much is Anytime Fitness?
On average, nonetheless, the Anytime Fitness prices range from $38.99/month sometimes slightly higher for some locations. Ask about the 12-month membership plan since its joining fee is significantly lower in comparison with the 30-day membership plan.
How much is a couples membership at Anytime Fitness?
They start around $59.99/month for couples. There is also one-time key fee of $35.00.
Can I bring a friend to Anytime Fitness?
Members can bring guests to the Anytime Fitness gyms subject to terms and conditions. Ask about these as each gym likely has different rules about the matter. Some locations may automatically give each member one free guest pass before charging while others only allow members to bring guests for a fee.
Does Anytime Fitness have guest passes?
Anytime Fitness offers a free seven-day pass for interested individuals. This is a good way to try out the facilities, amenities and services of the gym before making a commitment. In most gyms, there are limitations to access for guests but it's a standard practice in the industry.